Stop-work order on structures in the Yatta hamlet of Al-Fakhit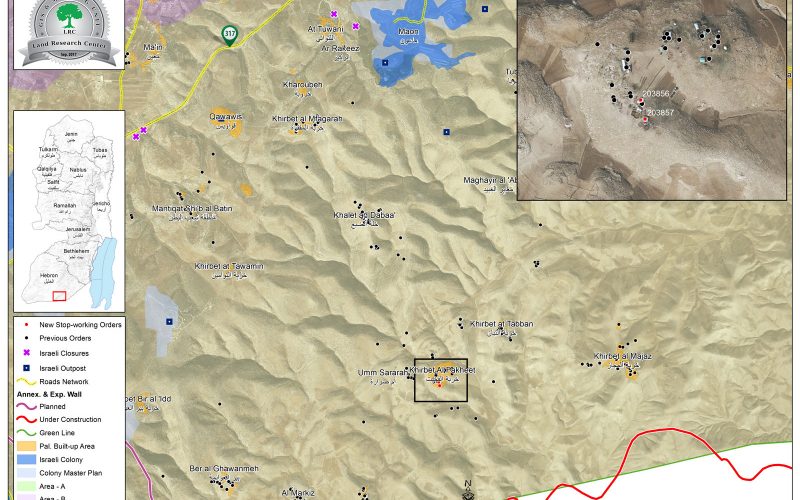 Violation: serving stop-work order
Location: Yatta town- Hebron governorate
Date: September 05, 2017
Perpetrators: Planning and Construction Committee- Israel Civil Administration
Victims: citizen Akram Abu Sabha
Details:
The Israeli Occupation Authorities notified on September 05, 2017 some residential and agricultural structures belonging to citizen Akram Abu Sabha of stop-work and construction in the area of Khirbet Al-Fakhit, south Hebron on the claim of "unlicensed construction".
It is reported that two vehicles from Israel Civil Administration raided the hamlet at morning, hung the order on the affected citizen's structures and took some photos of it before leaving the scene.
The notice mentioned that the structure was unlicensed and ordered a halt on construction works. September 27, 2017 was assigned as the hearing session of the Inspection Sub-Committee – Israel Civil Administration in the Israeli court of Beit El colony to consider the status of the notified structures.
Photos 1+2: the stop-work orders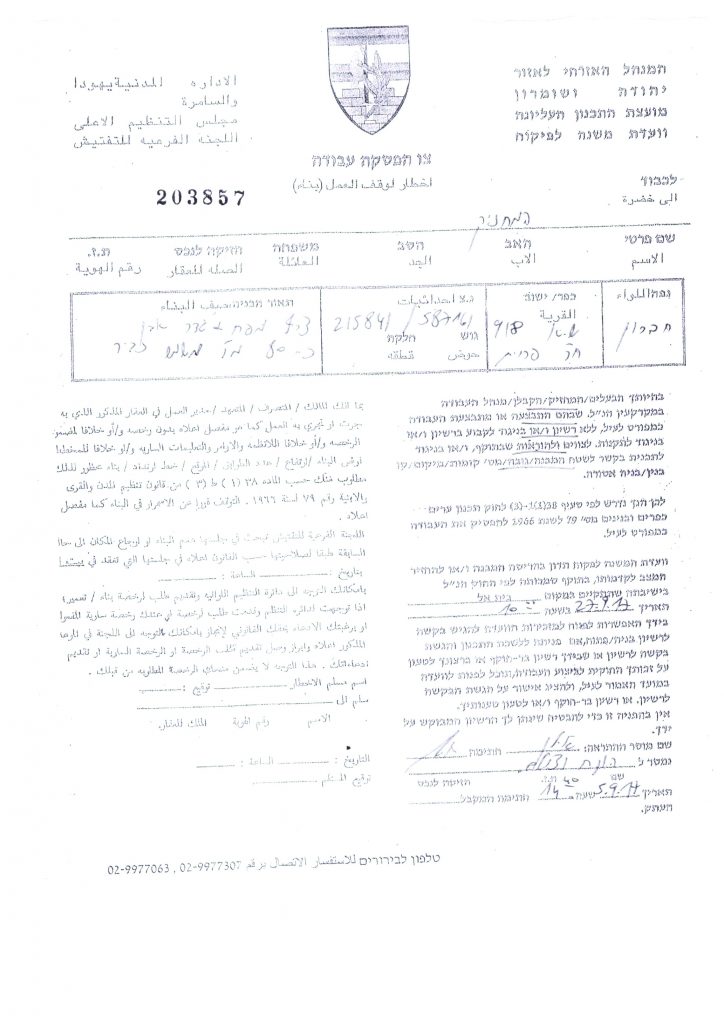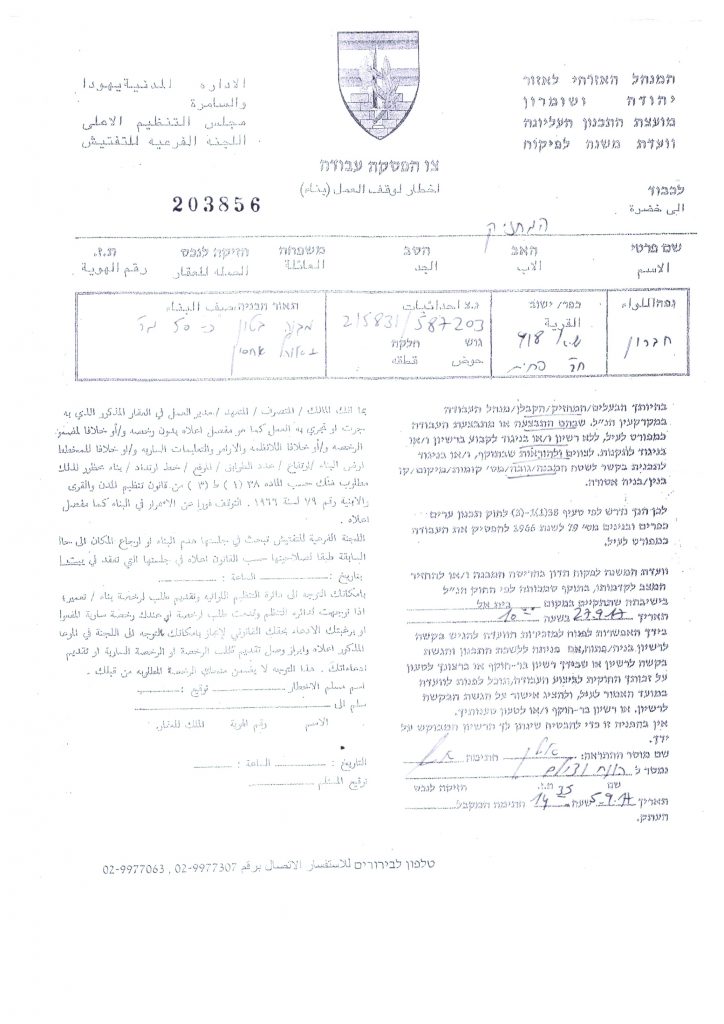 The targeted structures were reported as follows:
A residential room: it is of 50m2 in area and built of metal slabs and bricks. The room is inhabited by five member family.
A tent: it is of 10m2 in area and is used as fodder storage.
A barn: it is a 40m2 barrack and houses 30 sheep.
About Al-Fakhit:
Khirbet Al-Fakhit is relative to Masafer Yatta area and populates 80 people who live off of agriculture and animal husbandry. The hamlet is edged by Khirbet Al-Majaz from the east, Khirbet Al-Tawamin and Shu'ub Al-Butm from the west, Khirbet Al-Tabban from the north and Khirbet Al-Halawah and the apartheid wall from the south.
Land Research Center documented the violations al-Fakhit area underwent during 2014 as follows :
Prepared by
The Land Research Center
LRC