Israel's Occupation Forces  demolish 9 residences in Jericho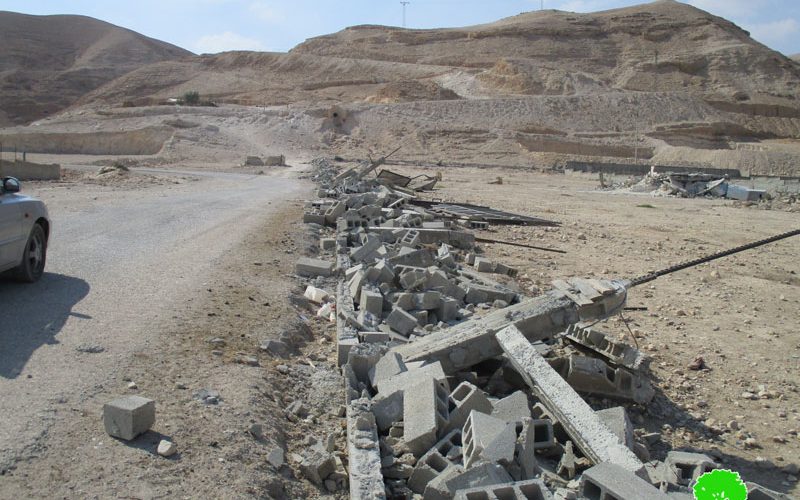 Violation: demolition of structures
Location: al-Steih area/ ad-Duyuk Tahta
Date: September 13, 2017
Perpetrators: Israel's Occupation Forces
Victims: 9 Palestinian families
Details:
A massive force from Israel's Army accompanied by 20 military jeeps and four dozers raided on September 13, 2017 the area of "Steih", west Jericho and carried out a wide demolition operation.
It should be noted that the dozers demolished eight under construction houses and another inhabited one in addition to 130 meters of retaining walls. Also, the machineries brought down two agricultural rooms (12m2 each) belonging to citizen Sameer Samrat..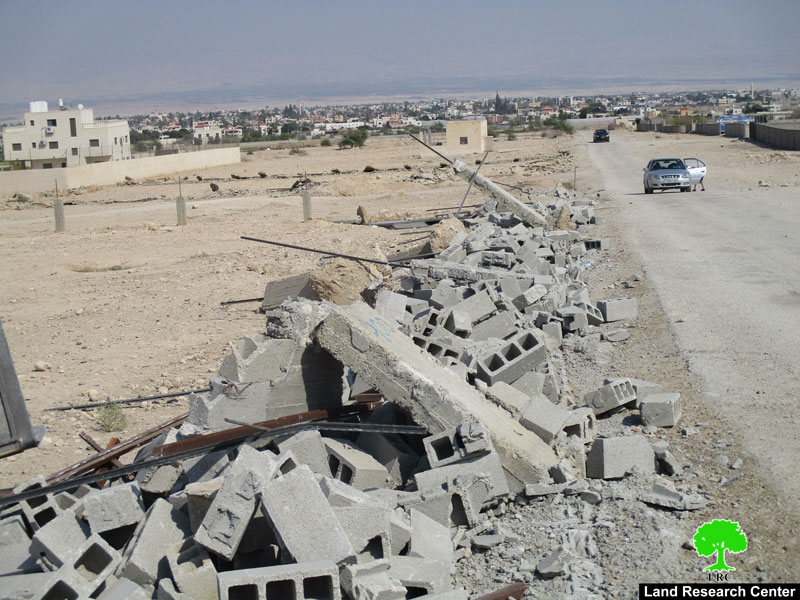 Photos of the demolition operation
It is reported that the demolished houses were notified of stop-work by the beginning of the current year. By late July, the residences were notified of demolition as a consequence. The eight demolished houses belong to Jerusalemite families where the final one was inhabited by citizen Raed Mleihat and his nine member family including five children.
Ad Duyuk at Tahta:
One of the newly amended neighborhoods of Jericho city; it is located to the eastern side of the city and inhabited by around 940 people according to Jericho Municipality. Most of the citizens come originally from Jerusalem and Hebron and the rest belong to three main families namely ( Samrat, Ifhaydat, and Ja'man).
It is known for the availability of water due to the presence of Steih spring, which pumps around 13 m3/ hour. Also ,the area holds a number of varied historical and religious sites.
It should be marked that al-Steih is classified as area C according to Oslo Accords, in which at least 100 structures are notified with demolition under the pretext of unlicensed construction.
Prepared by
The Land Research Center
LRC