Israel's Occupation Forces  confiscate cows and water barrels from Tubas governorate
Violation: confiscation violation
Location: Um Al-'Ibar area
Date: September 12, 2017
Perpetrators: Israel's Nature Authority
Victims: farmer Jamal Daraghmeh
Details:
Israel's Nature Authority accompanied by forces from the occupation army raided on September 12, 2017 the area of ​​Umm al-'Ibar in the northern part of the Palestinian Jordan Valley and confiscated two heads of cattle, 50 barrels of plastic used in the provision of drinking water and four animal feeders belonging to Jamal Mustafa Mohammed Daraghmeh.
In addition, the force arrested Jamal Darghmeh (61) and his son Sameh Daraghmeh (19 years) and transferred them to a nearby army camp. They were released late at night after paying a fine of 4000 shekels and 500 shekels to the lawyer who was assigned for the case. Noteworthy, the cows and water barrels remained in detention.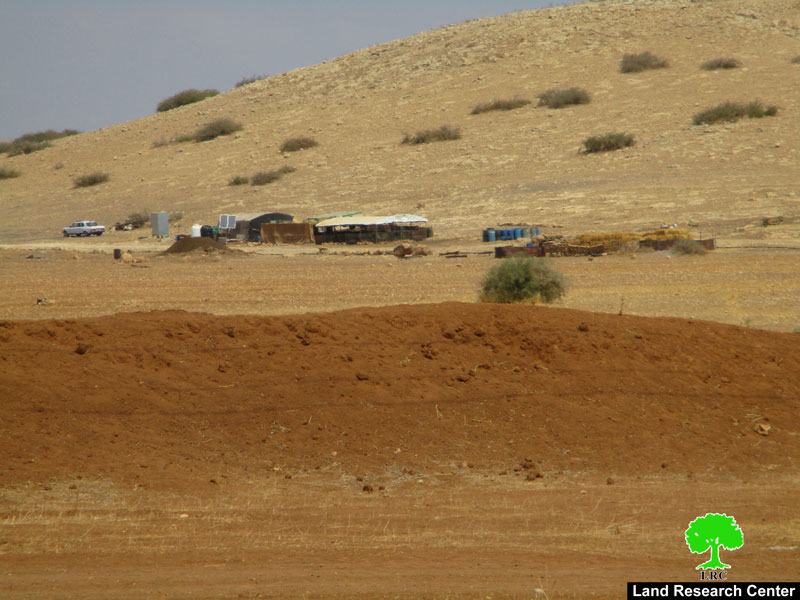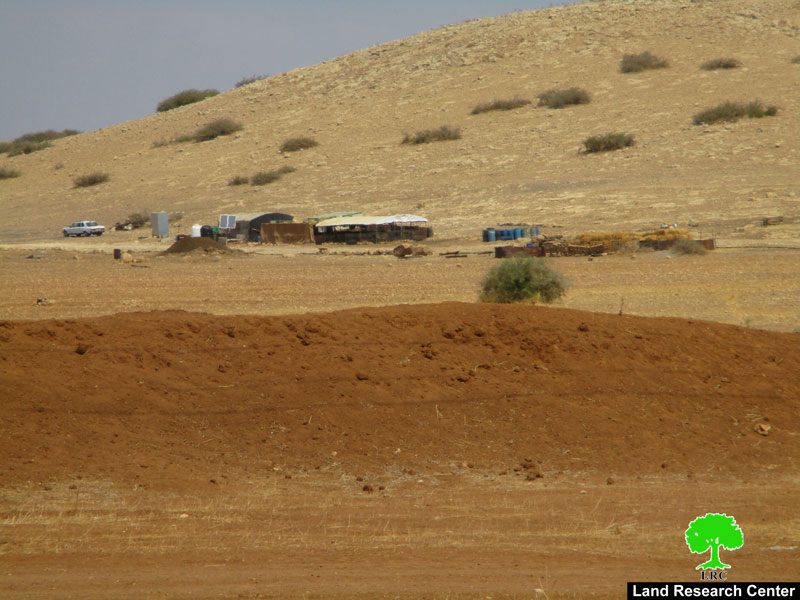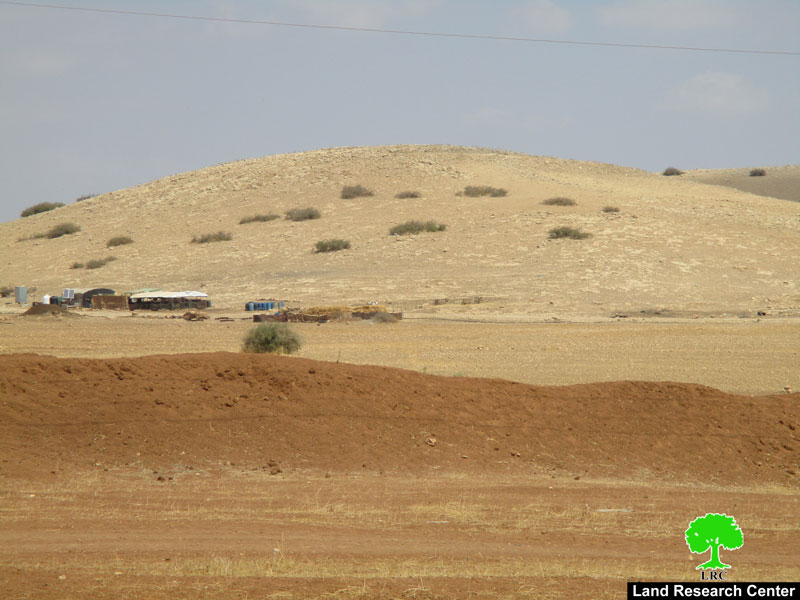 photos 1-2: the targeted site of Um Al-'Ibar
Israel's Nature Authority justified this action on the claim of the cattle being present in an area classified by the occupation as a nature reserve.
In parallel, and at a distance of no more than 300 m horizontally, a group of colonists are reported active in establishing a new colonial outpost in the area of ​​Khirbet al-Suwaida The outpost was fully supported by the Israeli occupation army and the colonists. The occupation provided these colonists with protection and support in facilitating the establishment of this outpost, which now accommodates three mobile homes, and is likely to expand in the future on lands that the occupation considers "state land".
Khirbet Umm al-'Ibar is one of the Palestinian hamlets scattered along the Palestinian Jordan Valley. The hamlet was once inhabited by Palestinian farmers before 1967. After the Palestinian catastrophe, Um Al-'Ibar was one of the Palestinian hamlets that had been depopulated by occupation army. With time, the area turned over into a so-called nature reserve, where Palestinian farmers are banned access to.
Prepared by
The Land Research Center
LRC