Israel's Occupation Forces close the southern entrance of Kifl Haris village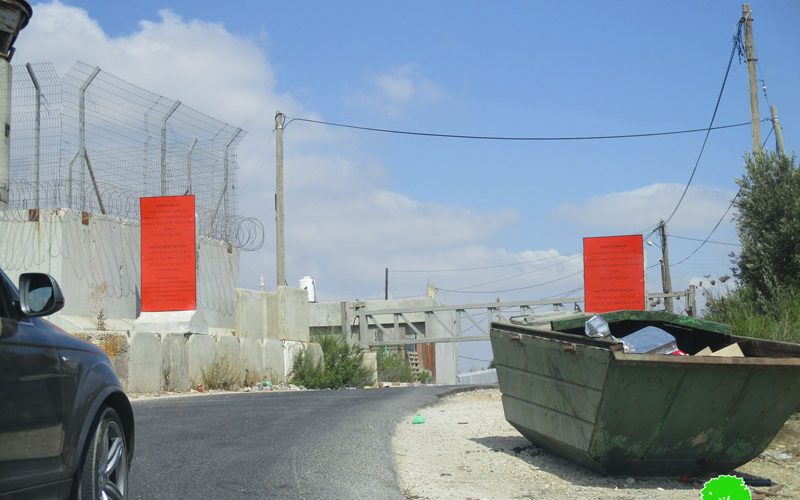 Violation: closing an entrance by a metal gate
Location: Kifl Haris- Salfit
Date: September 14, 2017
Perpetrators: Israel'sOccupation Forces
Victims: residents of the village
Details:
In a step considered as collective punishment on Palestinian civilians, the Israeli occupation forces on September 14, 2017 closed the southern entrance of Kifl Haris village through a metal gate.
It is reported that such a measure has been repeatedly undertaken by the occupation to harass the residents of the area and restrain their movement. Noteworthy, the southern entrance has been closed for 11 times on the claim of "Security Purposes" (Data of the village council). Such a claim is to secure colonists' visit to the three religious sites founded in the village.
The closure forced residents of the area to take a new route to reach their destinations. The route starts from the village itself and travels through the bypass road no.5 towards Salfit city. An extra distance of 9km is what characterizes the fatiguing new route.
It should be marked that the entrance was closed in the aftermath of the second Intifada of 2000 to be reopened in 2013. Noteworthy, the entrance was opened for short periods during the 13 year closure.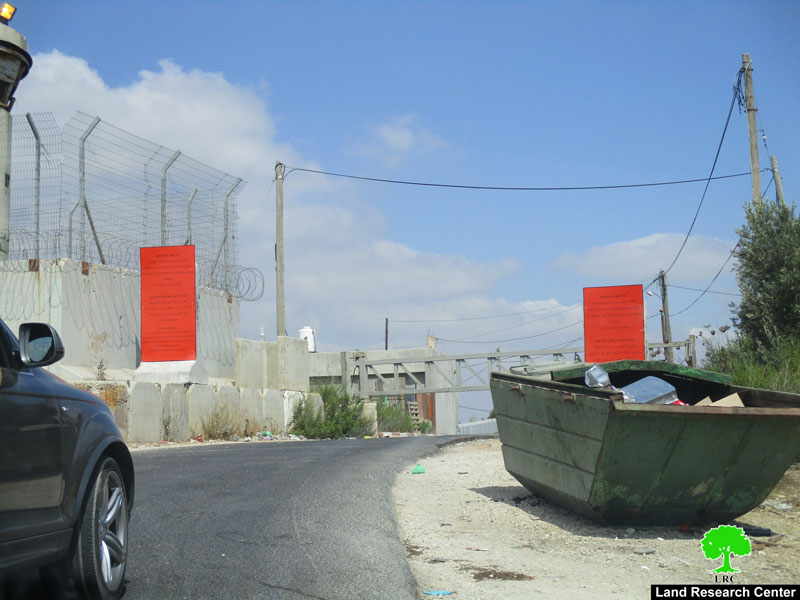 Photo 1: the closed southern entrance of Kifl Haris.
Kifl Haris:
4 kilometer north of Salfit, Kifl Haris is surrounded by Deir Istiya, Zaita, Jamma'in and Haris. With a total area of 9,254 dunum, 786 of which is a built-up area of the village, Kifl Haris is inhabited by 3,248 people. The Israeli occupation devoured 278 dunums of Kfil Haris lands for the construction of Ariel colony. Part of Samara Road was built on Kifl Haris with an area of 2, 7770 km.
Land Research Center sees the closure as a restriction to the right to movement and that it contradicts all international conventions of related such like :
The Universal Declaration of Human rights1948:
Article 3: Everyone has the right to life, liberty and security of person.
Article 9: No one shall be subjected to arbitrary arrest, detention or exile.
Article 13:
(1) Everyone has the right to freedom of movement and residence within the borders of each state.
(2) Everyone has the right to leave any country, including his own, and to return to his country
The International Covenant on Civil and Political Rights:
Article 7 prohibits torture and cruel, inhuman or degrading punishment.
Article 9 recognizes the rights to liberty and security of the person. It prohibits arbitrary arrest and detention, requires any deprivation of liberty to be according to law, and obliges parties to allow those deprived of their liberty to challenge their imprisonment through the courts
Prepared by
The Land Research Center
LRC