Israeli colonists assault Palestinian kid in Burqa village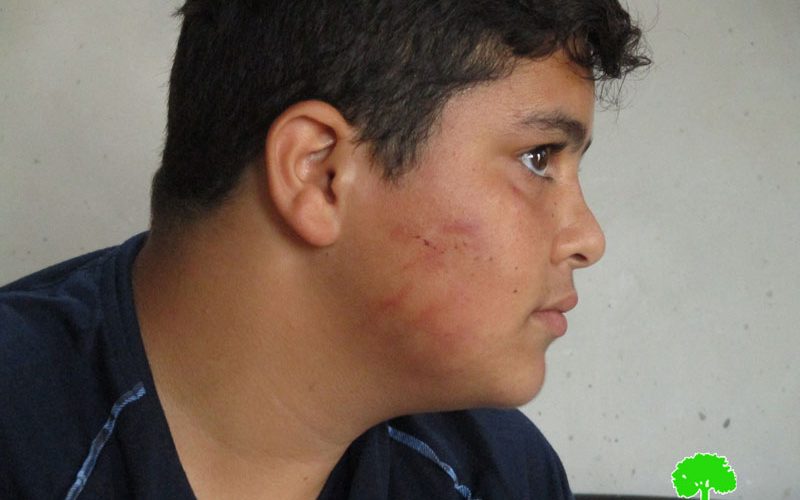 Violation: assaulting a Palestinian kid
Location: Burqa village- Nablus governorate
Date: September 06, 2017
Perpetrators: extremist colonists
Victims: the kid Jamil Daghlas
Details:
It is reported that the kid Jamil Daghlas (16) was brutally beaten by Homesh colonists after his cousin and he went to play in an area nearby the allegedly evacuated colony. Jamil and his cousin Salah took off to the mountains of Burqa village on September 06, 2017 to picnic there.
Jamil said that around twenty colonists surprised the two boys and attacked them. Salah managed to flee but Jamil got trapped. Jamil also said that the colonists hit him with a stone on his head and after that he fainted for a while. It is reported that colonists brutally kicked the boy and stripped him off his clothes. Not only, they dragged him for a distance of around one kilometer naked. When on the top of the mountain, colonists hurled the boy down the valley and caused him severe injuries and bruises. The boy later woke up but colonists didn't leave him alone and fired a stun grenade at him causing him to fall and hit his head again with another stone and faint down.
After colonists thought the boy died, they left the place.
A farmer in the nearby was alerted to the sounds of grenades and rushed for help. The boy was covered by a cloth and taken to Rafidia hospital to receive medical care and treatment. It is also reported that colonists took photos of the boy with a knife planted next to him and claimed that he was intending to attack them. The photos were posted on social media platforms.
Photos 1-4: the kid Jamil Daghlas with signs of bruises on his body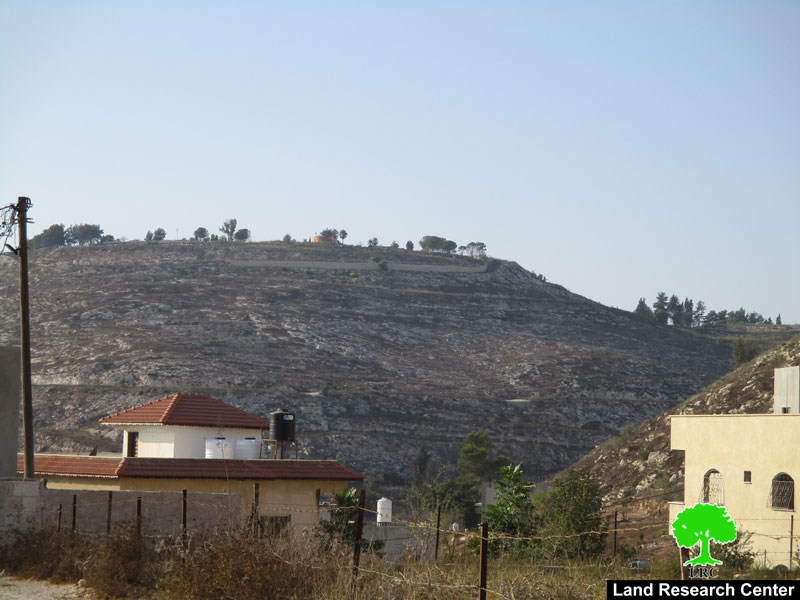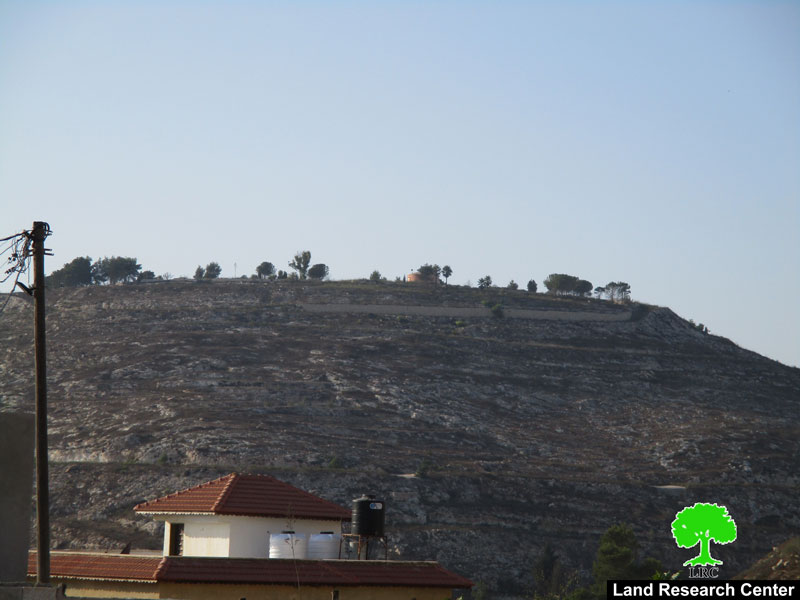 Photos 5-6: Homesh colony
About Homesh:
The colony was established in 1980 on the boundary between the Nablus and Jenin governorates on the expense of the village of Burqa. It was built atop Parcel 6 of Jabal Al Dohoor on land pieces number 1 through 22. Until 2005, the colony had confiscated 1050 dunums of which 157 were its built-up area. Upon its eviction, there were 181 colonists living in the colony's houses and 10 mobile caravans. In addition, there were around 4,000 dunums surrounding the colony that were considered to be a buffer zone to which Palestinians were prevented from entering or using for any purposes.
About Burqa:
It is located 17km to the northwest of Nablus city and is linked to it through the 3.5km Nablus-Jenin road. The village is 450m above sea level and has a total area of 18,500 dunums, of which 480 are considered the built-up are. Administratively, the village follows Nablus Municipality and is run by a village council. Burqa is edged by Yasid and Beit Imrin villages from the east, Sabastiya from the south, Bizzariya and Ramin from the west and Atara from the north. According to the census of 2007, Burqa populates 4300 residents.
The village witnessed the establishment of Homesh colony on confiscated lands in 1980. The colony was evacuated in 2004 but 4000 dunums are still considered as "closed
Prepared by
The Land Research Center
LRC