Stop-work orders on residential and educational structures in Silwad town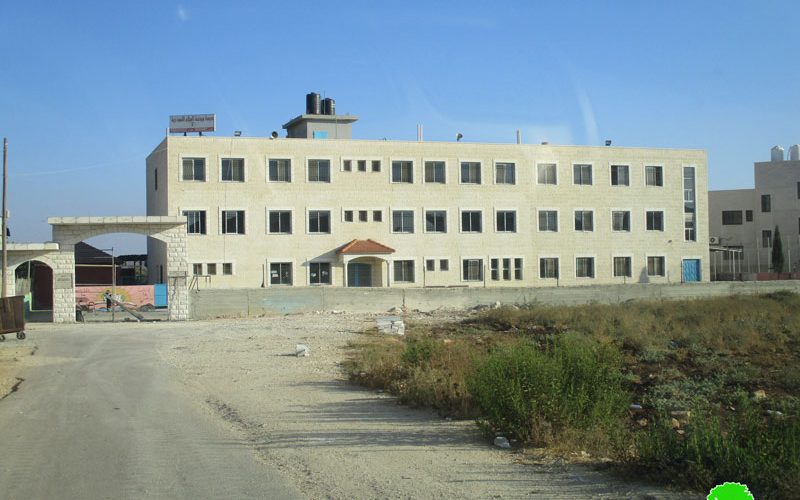 Violation: issuing stop-work orders
Location: Silwad town- Ramallah governorate
Date: August 08, 2017
Perpetrators: Israel Civil Administration
Victims: number of Palestinian families
Details:
The Israeli Occupation Forces raided on August 08, 2017 Silwad town and issued military stop-work orders targeting a private school, a number of houses and some commercial workshops.
The occupation claimed that the targeted structures were "unlicensed" in area classified "C" according to Oslo Accords. Noteworthy, part of the school is located in area "B" ( under Palestinian authority), where the other part is within the boundaries of area "C" ( under Israeli control and authority).
According to the orders, the occupation assigned September 04, 2017 as the hearing session of Planning and Construction Committee- Israel Civil Administration in the Israeli court of Beit El to discuss the legal status of the notified structures.
It is reported that the targeted school was established in 2011 and now accommodates 400 students from KG1 to tenth grade.
About Silwad :
It is located to the northeastern part of Ramallah with a total land area of 18,400 dunums, of which 5,100 dunum is the town's built-up area. The town populates around 10,000 people according to the data of Silwad local council.
Colonies like Ofra and Amonah, which are founded on the eastern part of Silwad, confiscated more than 21% of the town's lands. The following table shows information about the targeted structures and owners:
| | | | | | | |
| --- | --- | --- | --- | --- | --- | --- |
| Affected owner\ body | Family | Minors | No. of order | Nature of structure | Remarks | Photo |
| Nu'man Ayyad | 11 | 4 | | Under construction house (200m2) | | |
| Bsheer Sa'd | 7 | 2 | | Aluminum company on 1 dunum area+ 100m2 structure | The company provides living for 3 families | |
| Abdelkarim Ayyad | 6 | 0 | | Villa (500m2) | | 3 |
| Jihad Saleh | 3 | 1 | | Car service facility+ 12m2 caravan+ 18m2 structure+ 16m2 barrack | The facility provides living for two families | |
| Fathi Breikeh | 12 | 1 | | Breikeh Food Company+ 2000m2 storage+ 170m2 structure | The company provides living for 20 families | |
| Al-Salam Private School and Kindergarten | 410 | 400 | | Three floors (620m2) structure founded on 1.5 dunum area | It accommodates 400 students from KG1 to tenth grade | |
| Marwan Hammad | 5 | 3 | N/A | Carpenter shop | | N/A |
| Abdelmajid Hammad | 10 | 1 | N/A | 500m2 house ( 3 floors) | | 11 |
| Mahmoud Hammad | 6 | 2 | | 180m2 house | | |
| Mahmoud Ayyad | 7 | 3 | | 170m2 house ( 2 floors) | | |
Source : Field observation- Department of Monitoring Israeli Violations- Land Research Center-2017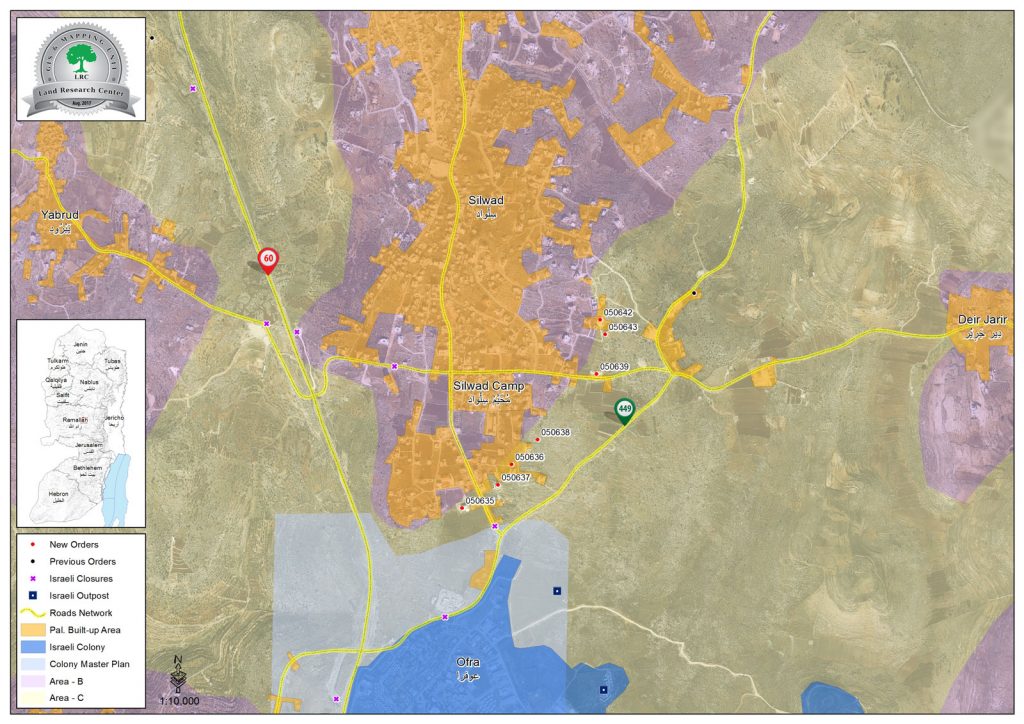 Prepared by
The Land Research Center
LRC