Israeli Occupation Forces ban Palestinians from returning back to their village in Hebron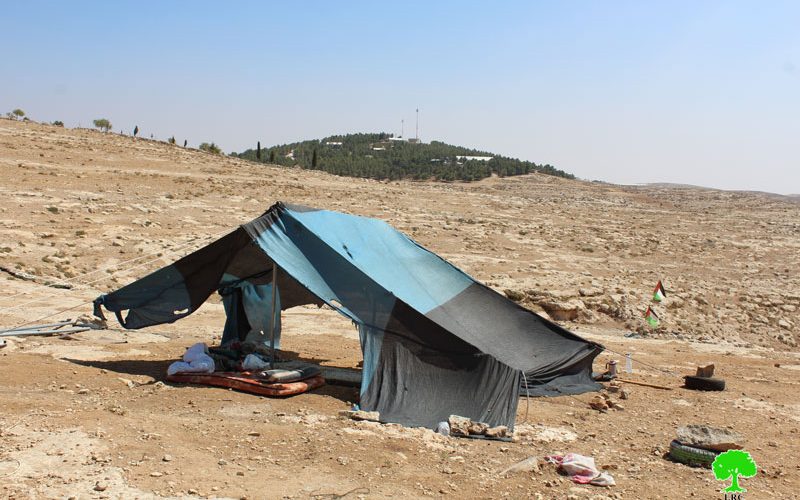 Israeli Occupation Authorities still ban residents of the depopulated village of Sarura from returning back to it.
It should be noted that the residents, with help of some activists, tried to return back to their village by the beginning of the current year. They set up tents and an electricity generator but the occupation forces demolished them at night and confiscated the generator along with other belongings .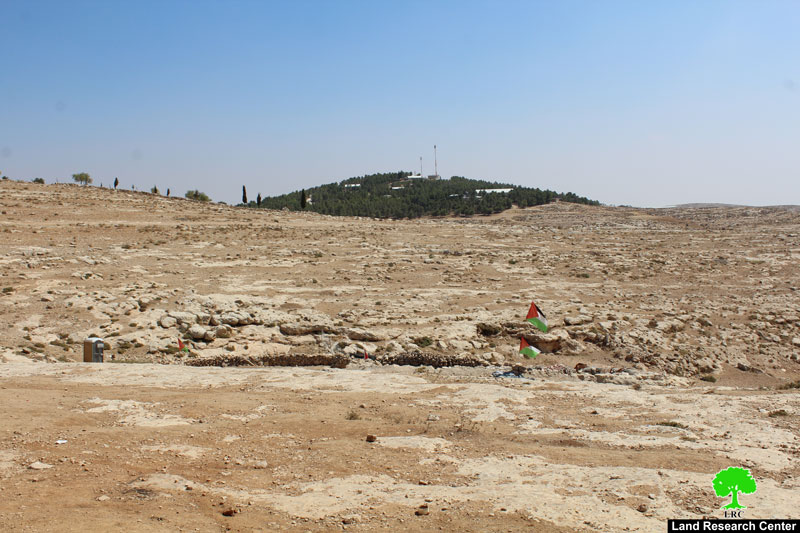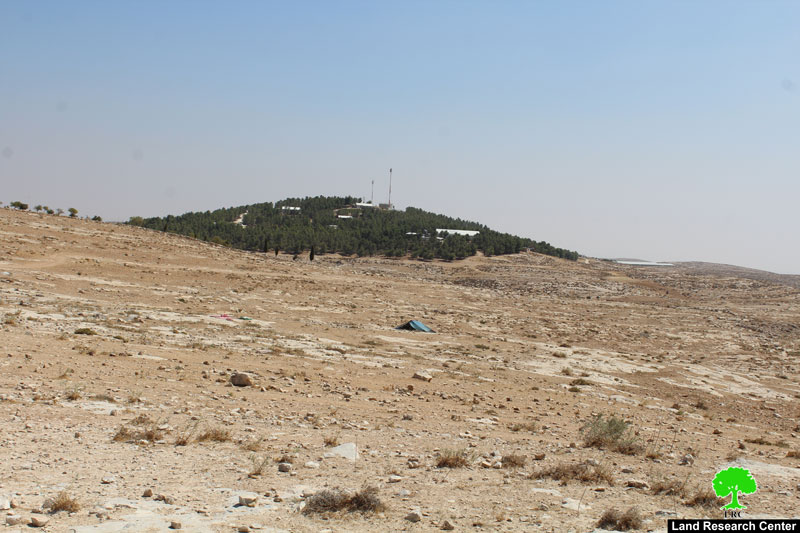 Photos 1-3: lands of Sarura village
The Sarura issue dates back to the eighties, it is when the Israeli Occupation Forces designated thousands of dunums from Masafer Yatta area to be used as "firing zone".
In 1999, the occupation forces expelled the residents of the area, demolished their structures and confiscated their belongings and properties. The expelled people had to move to the outskirts of Yatta village. Two months later, the affected citizen filed a plea to Israel Supreme Court, demanding to return back to their villages. The court issued an injunction allowing people to return back until a final decision is made to close the case.
As a result, some citizens managed to return back to their villages except for Sarura and Al-Khrouba residents due to colonists' constant attacks on their areas.
An expelled citizen, Azzam Al-Amour, told Land Research Center the following:
" My family owned most of Sarura's lands. We grazed sheep and cultivated the lands. When the occupation sent us out, we headed to Yatta town and sold our cattle due to the lack of pastures in the new area"
Al-Amour said that the Israeli Occupation Authorities still ban them from returning back to their village. He also said that Ma'on colony that is founded in the nearby is expanding rapidly at the expense of Sarura village.
Colonists of Ma'on are reported to harass and attacks Palestinian farmers and herders to push them away from their lands.
Prepared by
The Land Research Center
LRC