Israeli Occupation Forces notify water pool of demolition in Hebron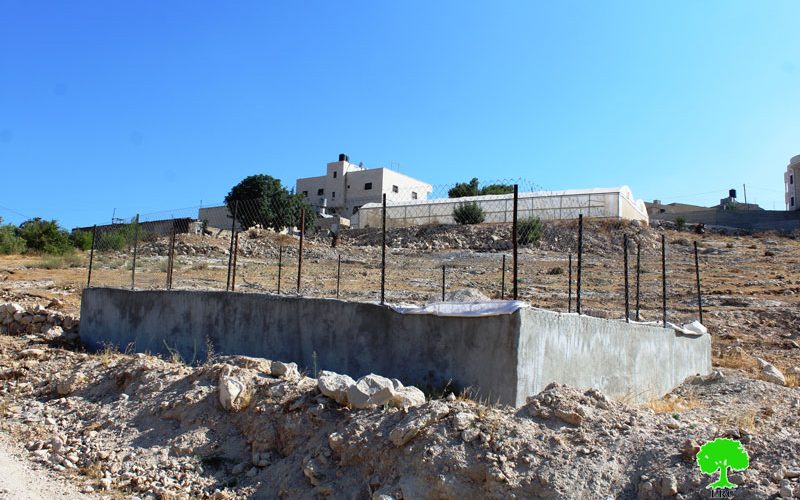 Israeli Occupation Forces notify water pool of demolition in Hebron
Israeli Occupation Authorities issued on August 09, 2017 a final demolition order on agricultural water pool in Rabud village, south Hebron governorate.
Affected citizen Mohammad Al-Zeer (80) said that a vehicle relative to Israel Civil Administration accompanied by an army patrol raided the area at noon and left the order by the targeted pool.
It should be noted that the order number 504618 mentioned that Israeli Occupation Forces will demolish the pool in seven days on the claim of "unlicensed construction".
After the affected citizen found out about the demolition order, he also found a stop-work order that was served on June 11, 2017 left between two rocks. It is well-known tactic that Israeli Occupation Forces tend to place the orders in unnoticeable places so that Palestinian cannot find them and eventually lose the chance to neutralize such orders.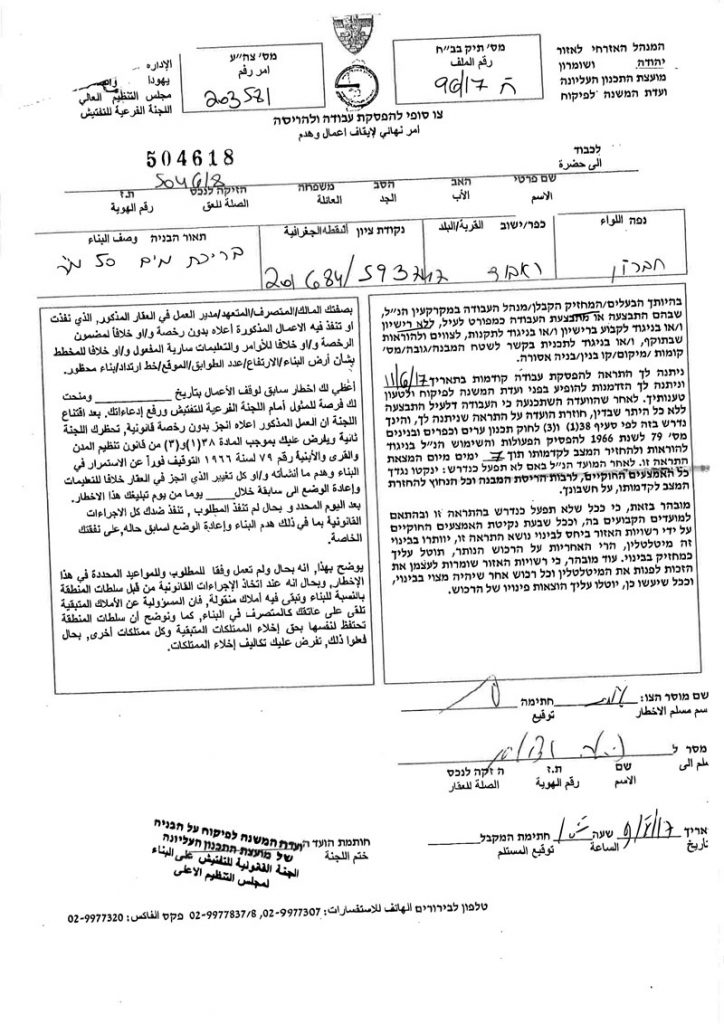 Photo 2: the demolition order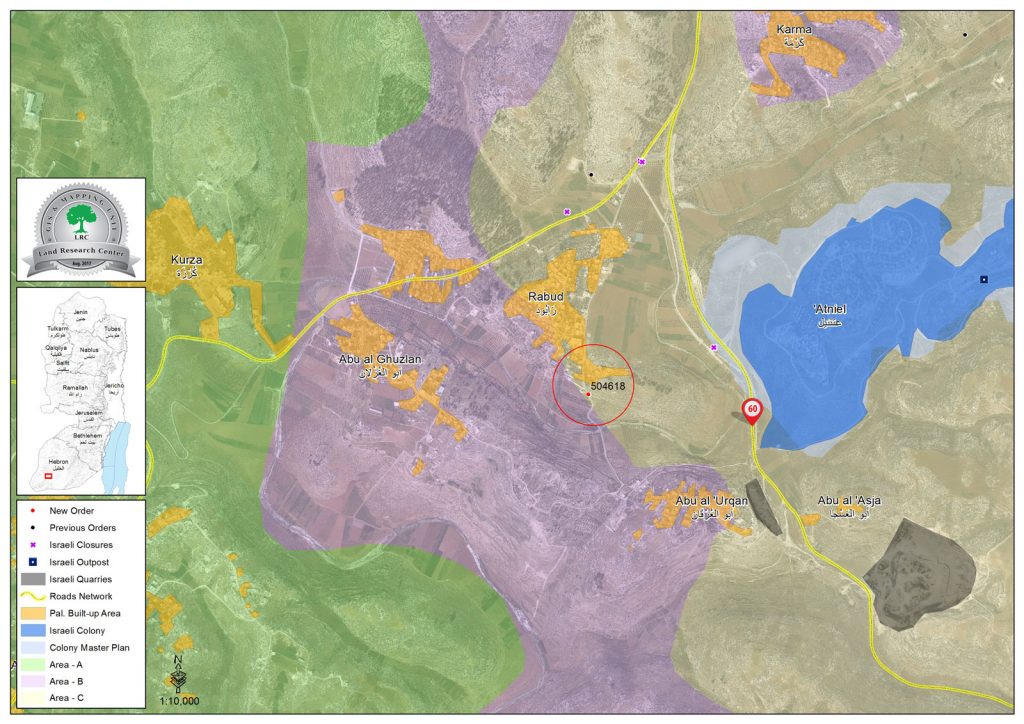 It should be noted that the pool is dug into the stone and is topped by cloth-shed to protect it from evaporation. The 300 m3 pool was established in 2016.
Photos 3+4: general view of the pool
Citizen Al-Zeer said he collects rainwater in the pool to later use it for irrigating his 500m2 of peas greenhouse and other 10 dunums of olive groves.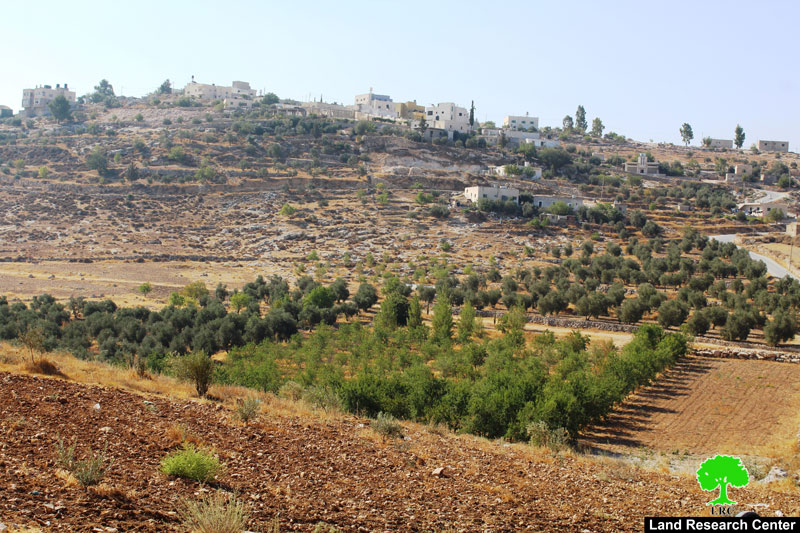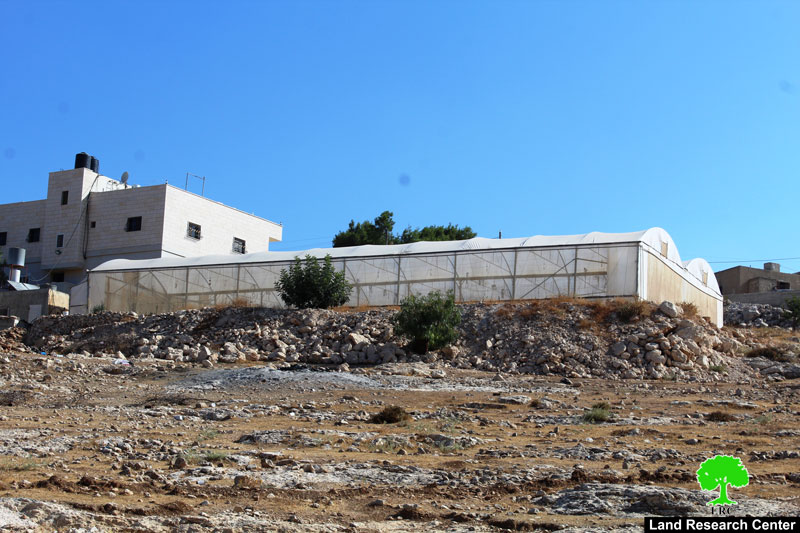 Photos 5+6: the peas greenhouse
It should be noted that around 20 people benefit from the pool. The affected citizen said that the pool cost around 15,000 dollar .
About Rabud:
It s located south Dura town in Hebron governorate. The village populates 1000 people, most of whom depend on agriculture and governmental jobs.
The village accommodates a mixed-gender high school, mosque, kindergarten, youth club and a clinic.
Rabud village is run by a joint village council. Noteworthy, Israeli Occupation Forces closed the village's main entrance via road blocks six years ago.
Prepared by
The Land Research Center
LRC