Stop-work orders on structures in the Jordan Valley nomad gathering of Al-Hadidiya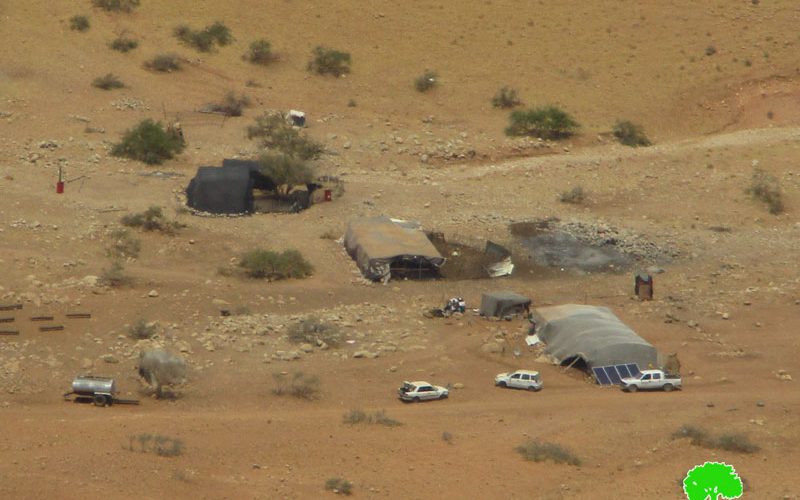 Violation: serving stop-work orders
Location: Northern Jordan Valley (Al-Ghoor)
Date: July 04, 2017
Perpetrators: Planning and Construction Committee- Israel Civil Administration
Victims: two nomad families (11 members including 2minors)
Details:
The hamlet of Al-Hadidiya, east Buq'ut colony witnessed a new wave of attacks, targeting the residential and agricultural structures of nomads. As a result, children, women and elderly were rendered homeless at time of harsh weather conditions.
A massive force from Israel's Occupation Forces accompanied by a staff from Planning and Construction Committee- Israel Civil Administration raided on July 04, 2017 the hamlet and delivered stop-work orders for two nomad families, targeting their structures on the claim of "unlicensed construction" within area classified "C" according to Oslo Accords.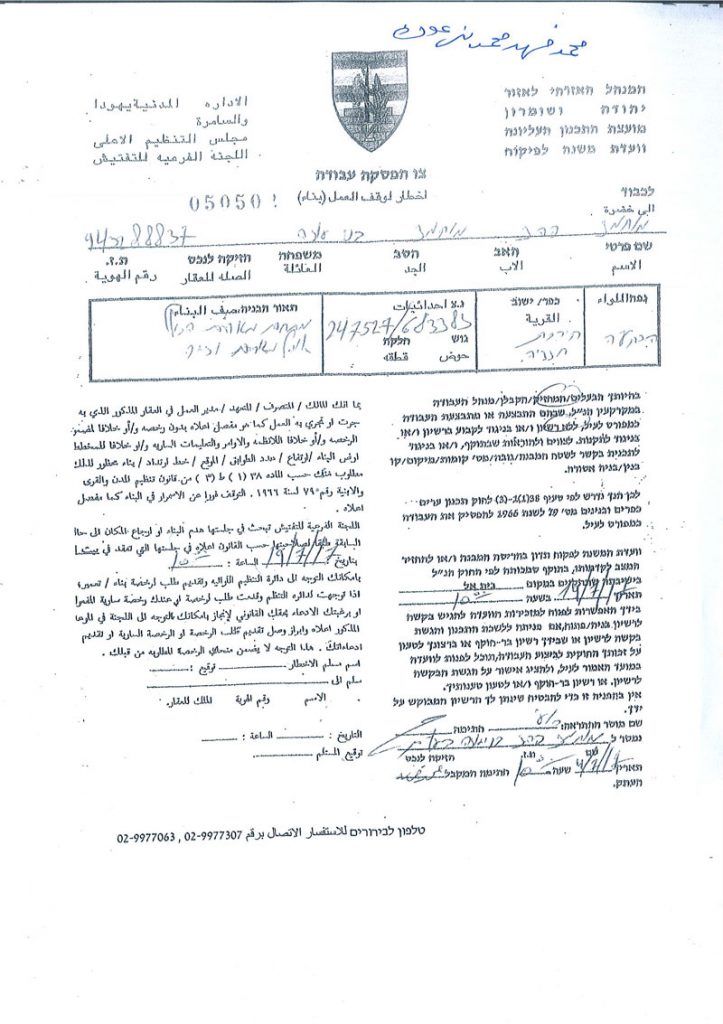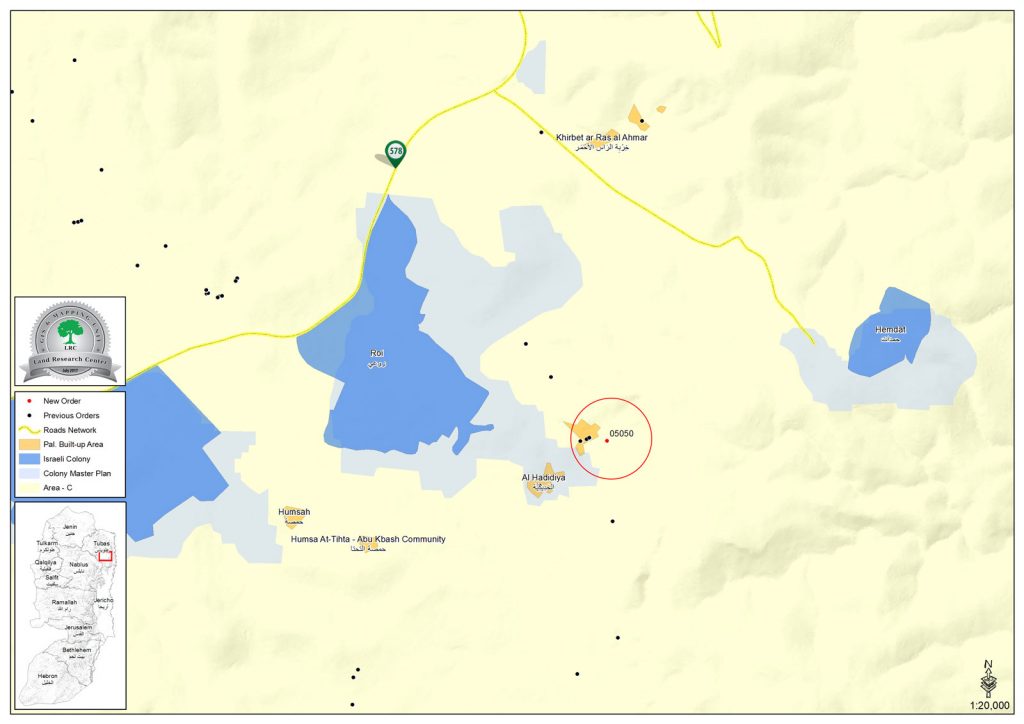 According to the military orders, the affected owners were given a deadline until July 17, 2017 to complete all licensing procedures. This comes in time with the hearing session of the Planning and Construction Committee- Israel Civil Administration in the court of Beit El colony to consider the legal status of the notified structures.
It should be noted that one of the affected people got his structures notified of stop-work two years ago.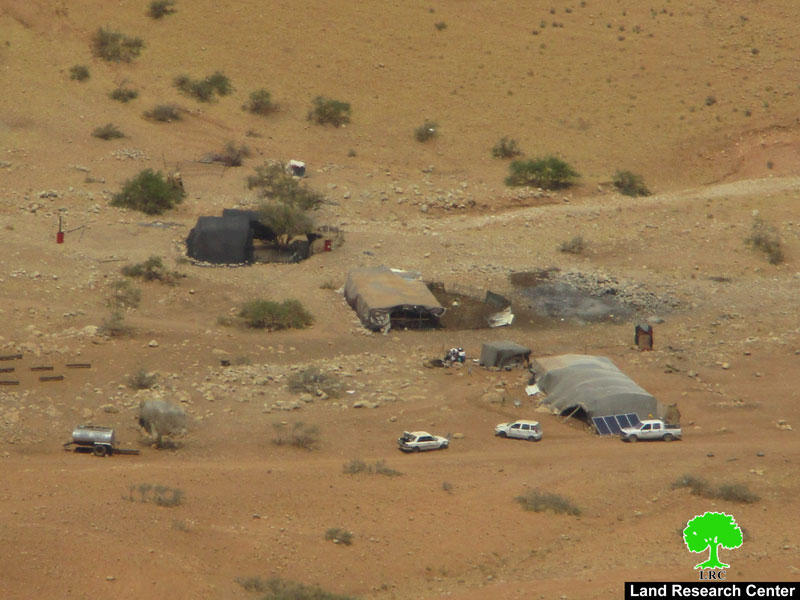 Photo1: AL-Hadidiya nomad gathering
The following table shows information about the affected and their structures:
Affected citizen

Family

Minors

No. of sheep

Notified structure\m2

Military order

Residence

Barrack

Mohammad Bani Oudeh

8

1

85

Tent( 80)

Sheep tent (45)

05050

Alyyan Bani Oudeh

3

1

10

Tent(24)

Sheep tent (45)

200862

05050

Total

11

2

95

2

2
Source: Field observation- Department of Monitoring Israeli Violations- Land Research Center-2017
About Al-Hadidiya hamlet:
It is considered part of Dhaher Al Malih area and is located 33 km to the east of Tubas governorate. Its total population is about 100 people who depend on agriculture and livestock as source of living. Most of the residents are nomads descending from Bisharat and Oudeh families from Tammun area.
The hamlet underwent many demolitions by the Israeli occupation authorities, which do not recognize and acknowledge this area as Palestinian.
The redundant demolitions, which reached out almost every structure in the hamlet, aim at displacing the residents of the area to become under the military control of the Israeli occupation. This is to serve the Zionist Plan in the area of Palestinian Jordan Valley.
Prepared by
The Land Research Center
LRC