Israeli Occupation Forces notify agricultural road of stop-work in south Hebron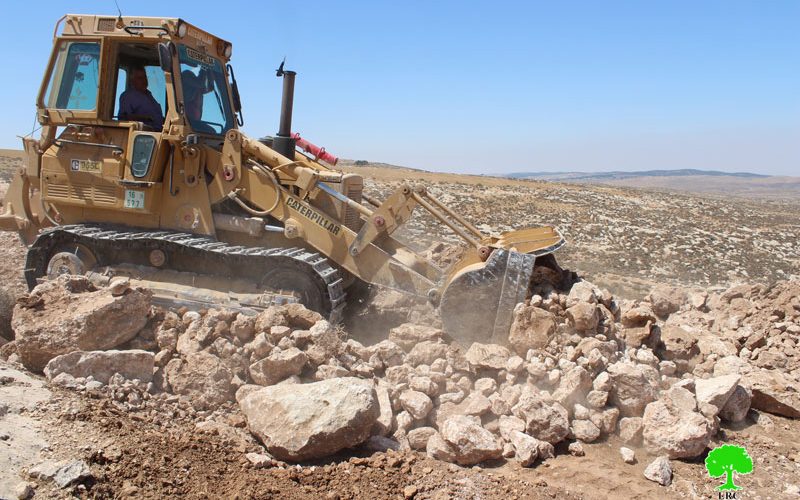 Violation: issuing stop-work order on a road
Location: Al-Birj village-Dura
Date: July 20, 2017
Perpetrators: Israel Civil Administration
Victims: farmers of the village
Details:
Israeli Occupation Authorities served on July 20, 2017 a stop-work order targeting agricultural road implemented by Land Research Center in the village of AL-Brij, south Hebron governorate.
It is reported that a vehicle relative to Israel Civil Administration accompanied by an army patrol raided the area known as "Khallet Martina", where the road is being opened, and ordered machineries to stop work in the site. Before they had left, the force left a military order stating the stop-work.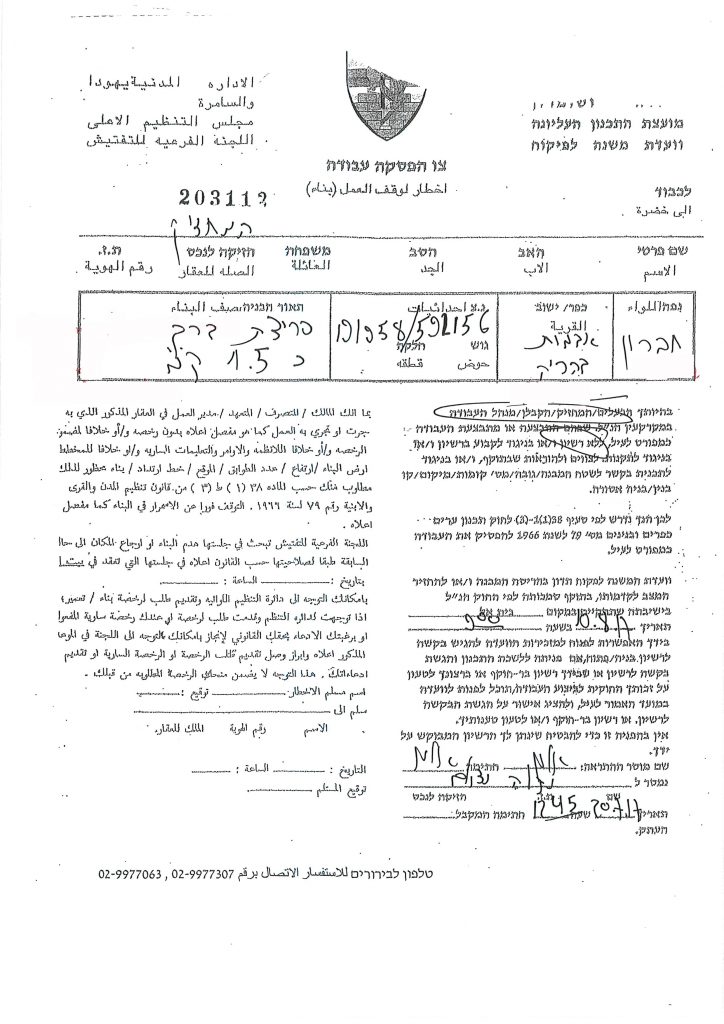 Photo 1: the stop-work order
The order number 203113 mentioned that the opening works on the road are being carried out without a proper license\permit and ordered immediate halt on all activities. It assigned August 10, 2017 as the hearing session for the Inspection Sub-Committee in the Israeli court of Beit El to consider the legal status of the notified area.
Noteworthy, the road was carried out as one of the activities of "Eco-sustainable Interventions to Enhance Agro-Pastoral Productivity in Arid and Semi-Arid Areas of Hebron District" project, which is implemented through Land Research Center and CRIC organization.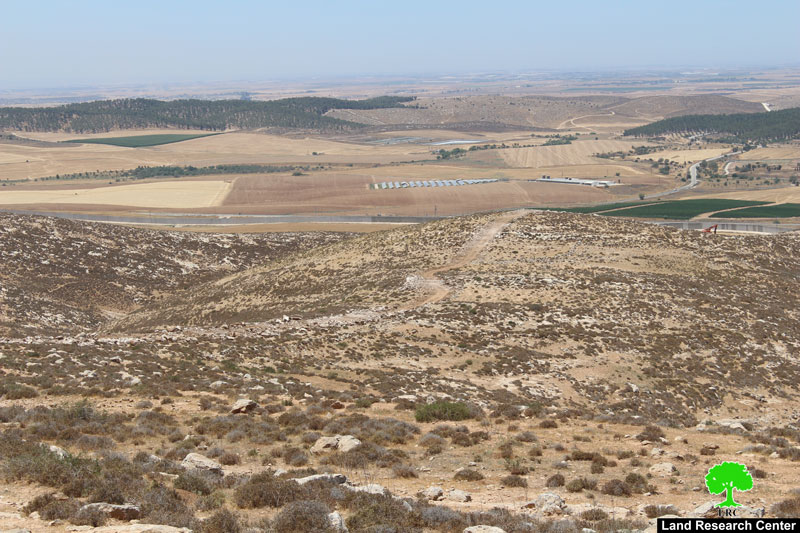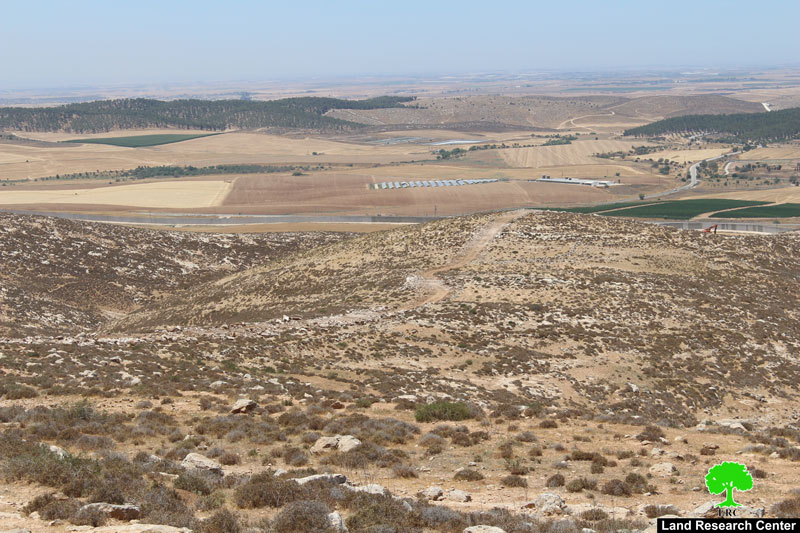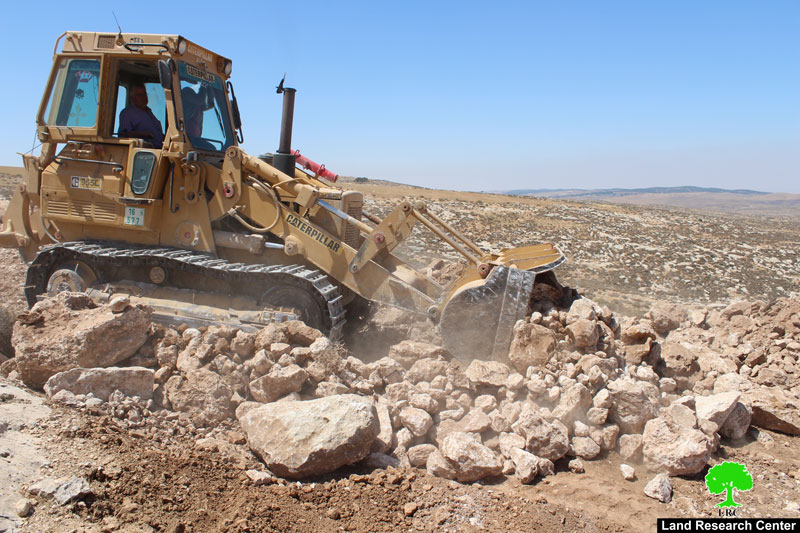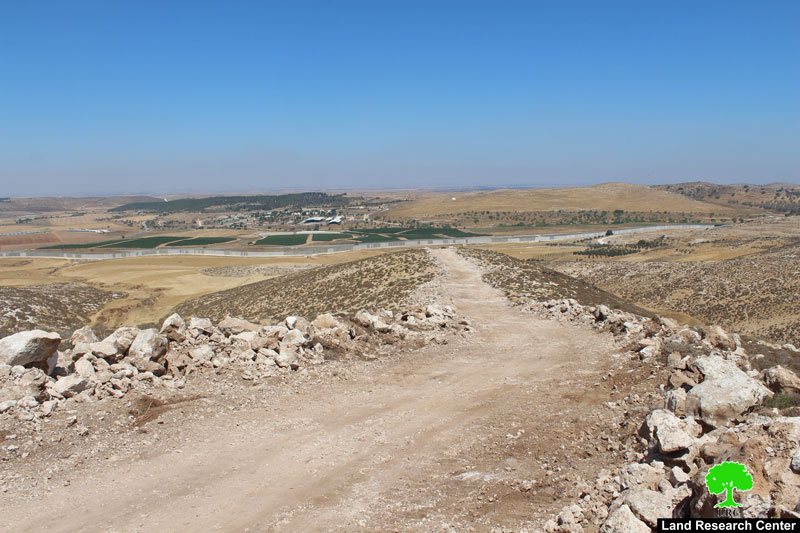 Photos 6-2: segments of the threatened road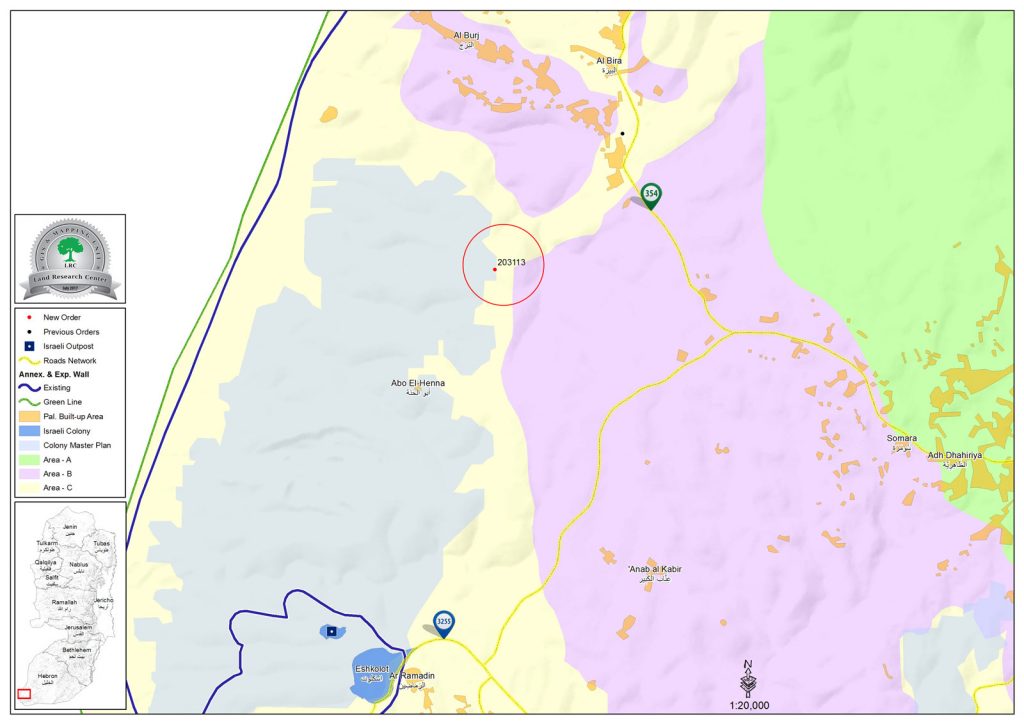 It should be noted that the road (2km* 6m) serves massive areas from the village and that around 30 farmers benefit from it.
Noteworthy, the area of Al0-Birj is known for grains and wheat cultivation in addition to some fruitful trees. Hindering such project will have negative effects on the agricultural sector in the village.
This violation came in time with the establishment of concrete wall instead of the fence set up on the lands of the village by the occupation.
Prepared by
The Land Research Center
LRC