Israeli Occupation Authorities notify residential structure of stop-work in Hebron governorate
Violation: serving stop-work order
Location: July 19, 2017
Date: Beit Imra- Yatta town
Perpetrators: Israel Civil Administration
Victims: family of Omar Id'aysat
Details:
Israeli occupation authorities served on July 19, 2017stop-work order on residential agricultural structure in Beit Imra village, west Yatta town in Hebron governorate on the claim of 'unlicensed construction'
The affected citizen said that a vehicle relative to Israel Civil Administration and an army patrol raided the area at midday, issued the order, hanged it on the targeted structure and took some photos of the location before they had left.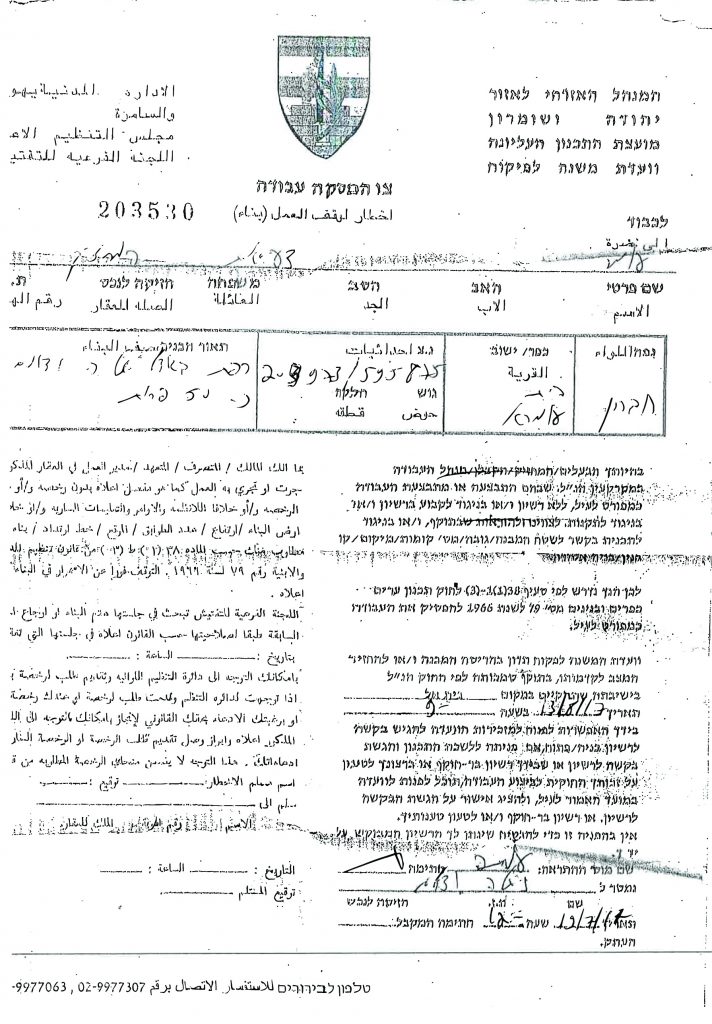 Photo 1: the stop-work order
The order number 203530 targeted a cows barn (1000m2) that was established in 2015. The barn is considered a source of income for a hundred members, belonging to families of workers.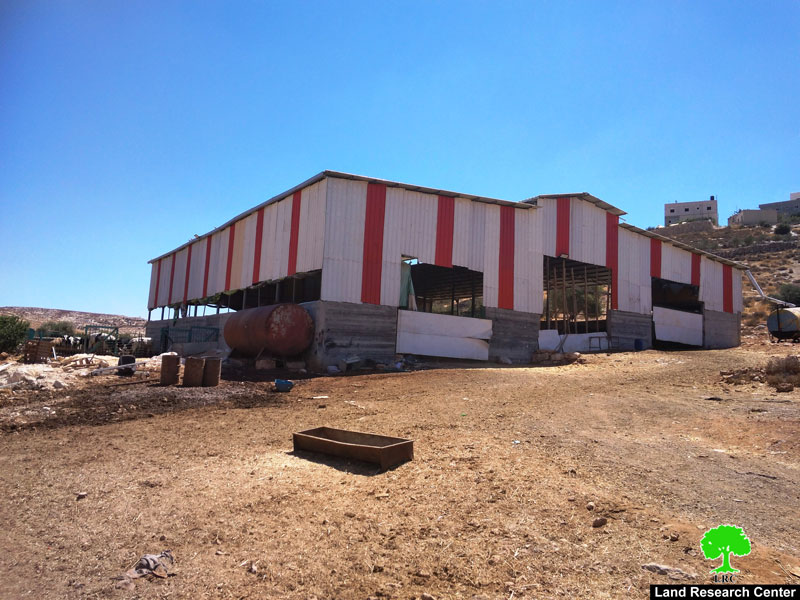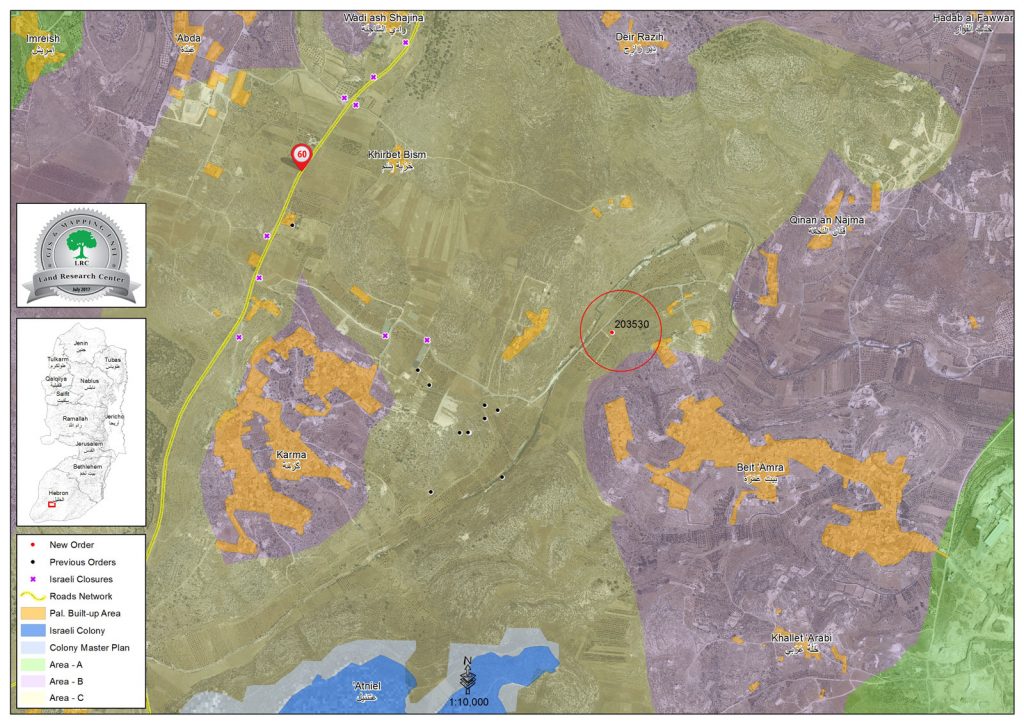 Photo 2: view of the targeted barn
Reportedly, the order assigned August 13, 2017 as the hearing session of the Inspection Sub-Committee in the Israeli court of Beit El colony to consider the legal status of the notified structure.
It should be marked that Beit Imra town is targeted by stop-work and demolition orders that are served by the Israeli occupation for the sake of forcing people out of their lands. This facilitates lands takeover for the favor of colonies that are founded on confiscated lands from the hamlet.
Prepared by
The Land Research Center
LRC