Israel to establish new outpost on Jalud's land in Nablus governorate
Violation: advertisement to establish new outpost
Location: Jalud village- Nablus
Date: June 06, 2017
Perpetrators: Israeli Occupation Government
Victims: farmers and land owners
Details:
The government of Israel declared on June 06, 2017 the ratification of a decision to establish new outpost called "Aimehai" as a replacement for Amona outpost.
Resources said that preparation for the construction of 102 residential unit are being taking place south Nablus governorate. The units will accommodate 40 Israeli families evacuated from Amona outpost.
It should be noted that Israel Ministry of Interior mentioned on its webpage that Higher Planning Council- Israel Civil Administration deposited the new master plan number 252/1 stating the change of use for 1920 dunums from agricultural to urban development.
The targeted lands are founded within the natural block number 4 from the lands of Turmus'ayya in Ramallah and the natural block number 16 from the lands of Jalud village. Noteworthy, the targeted lands are agriculturally unused and that colonists tried hard to take them over to establish outpost in there.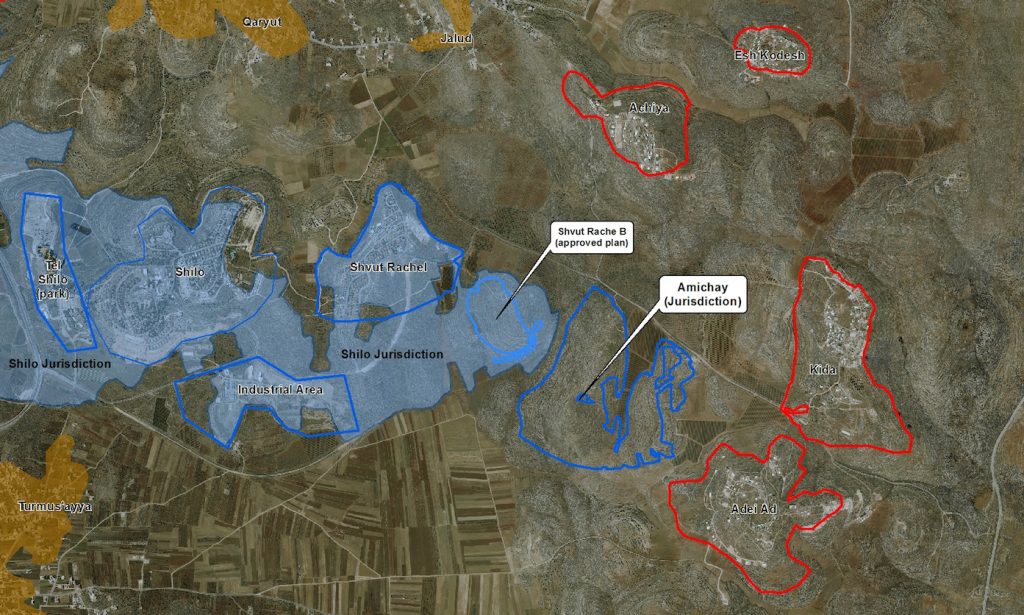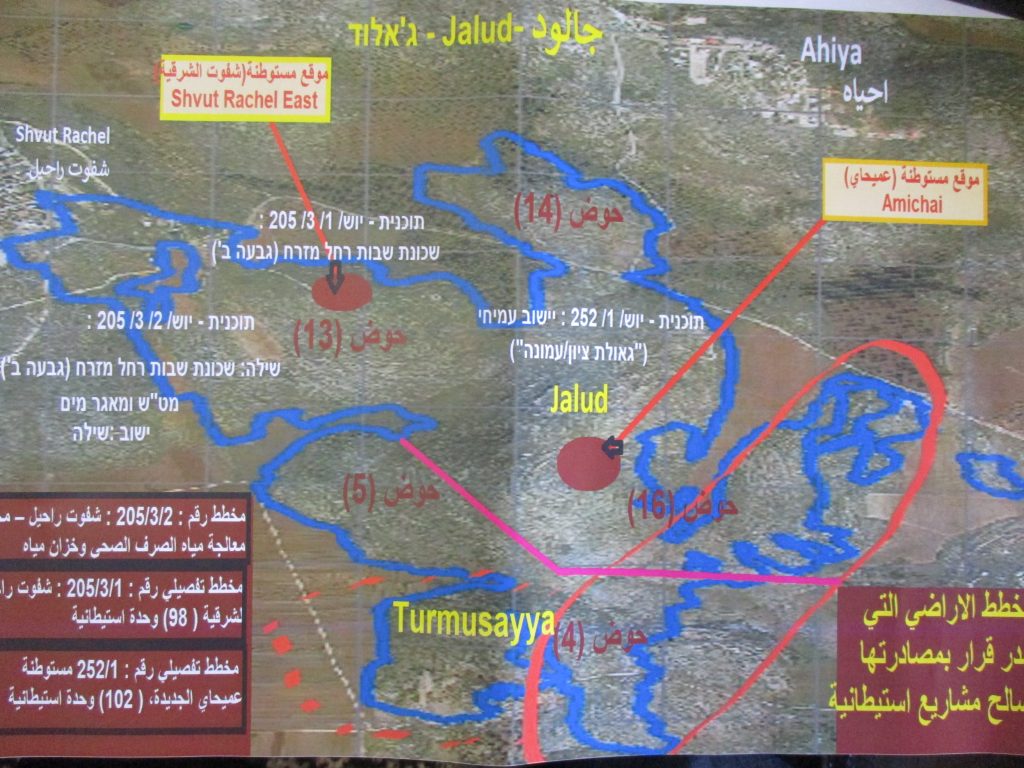 Photos 1-2: the plans ( source :Peace Now movement)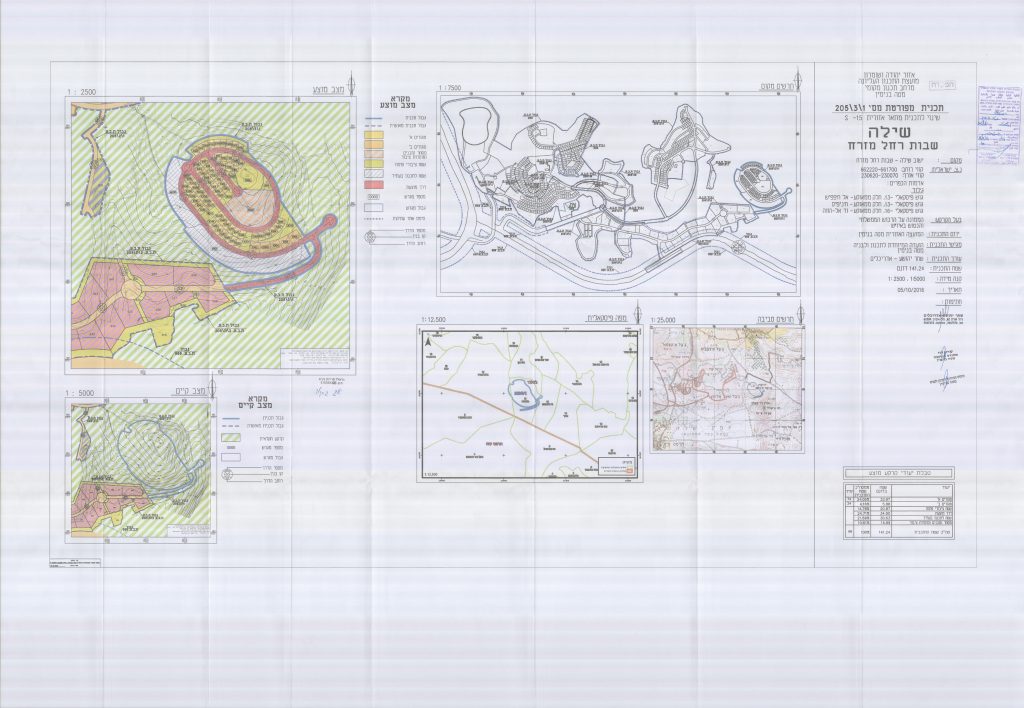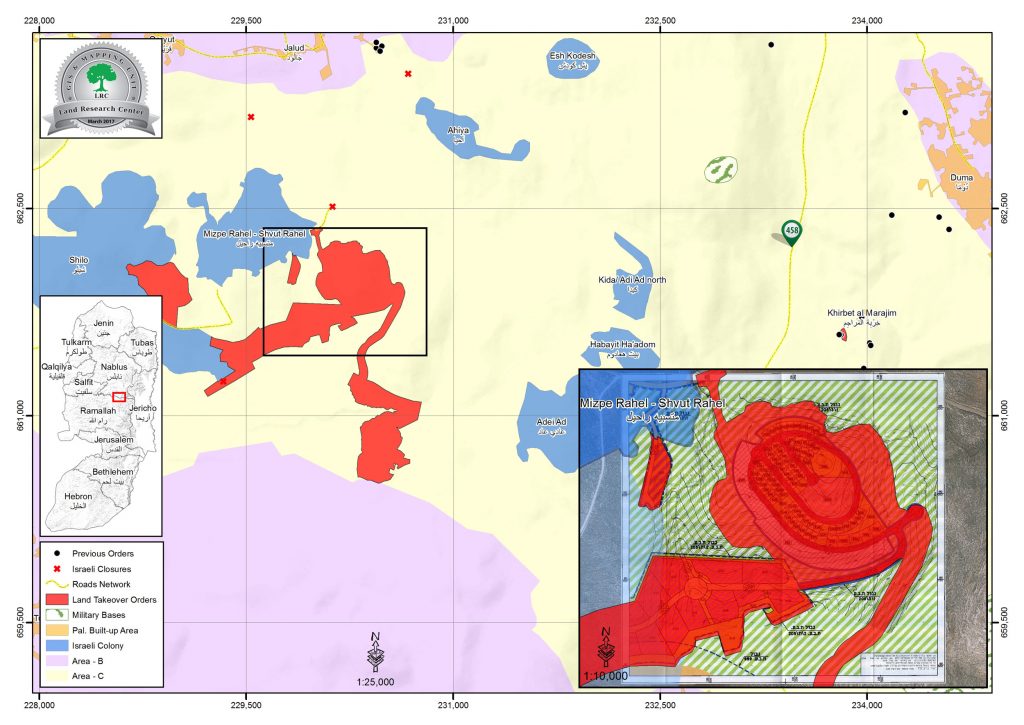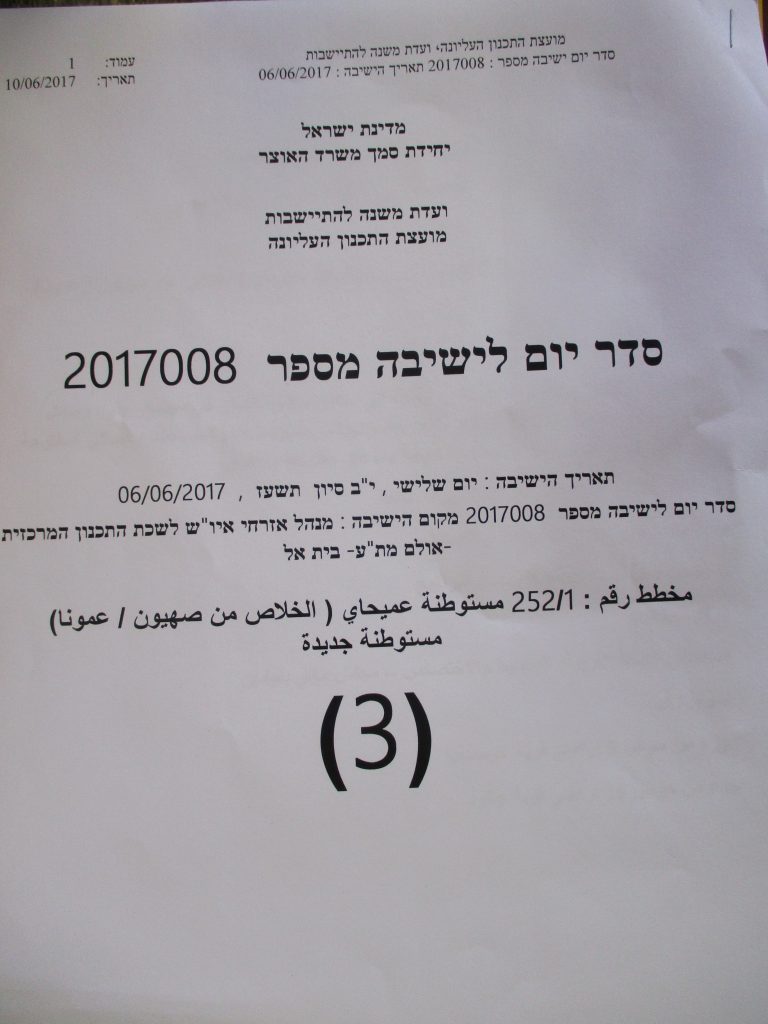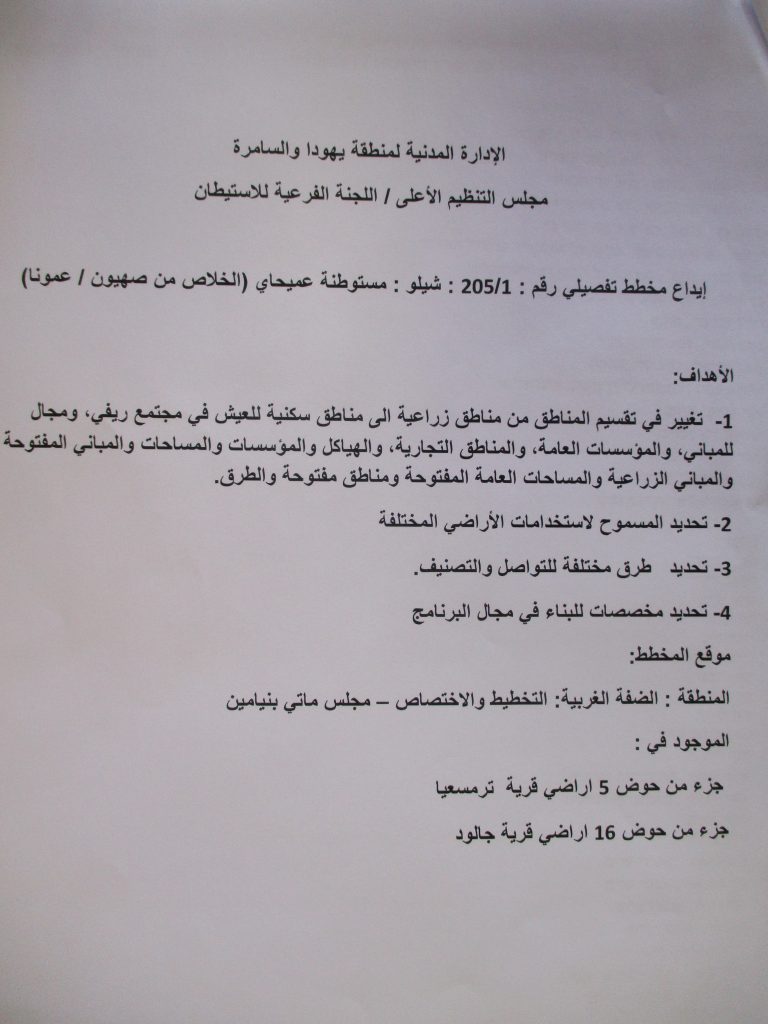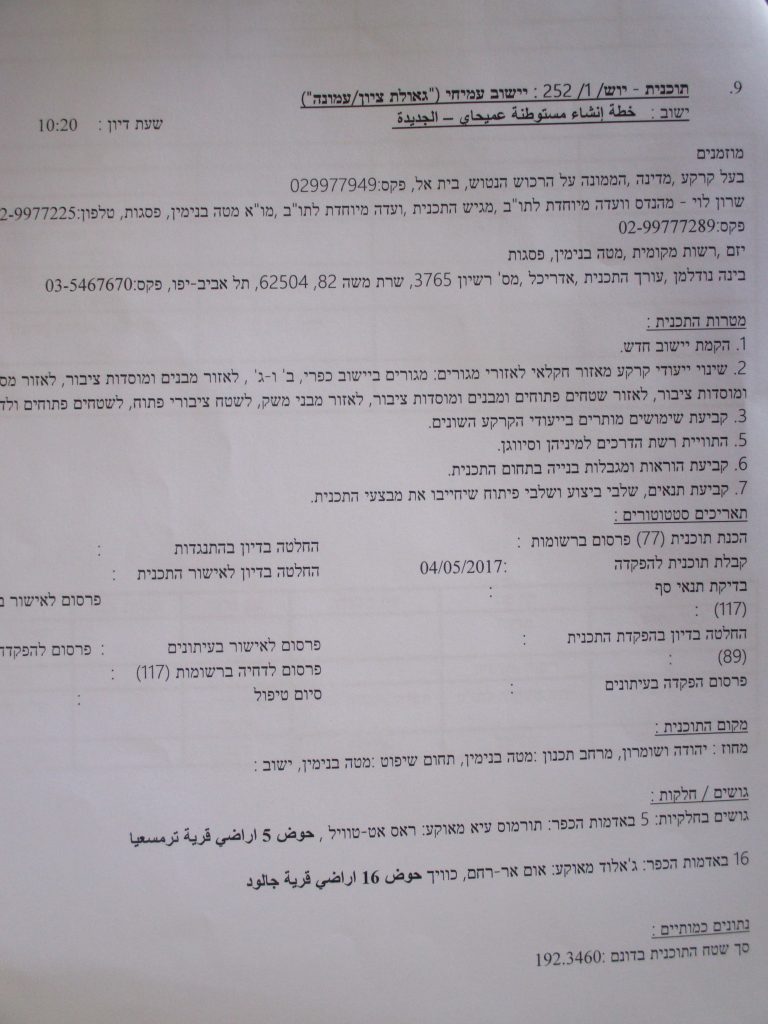 Photos 3-7: the plan featured on Israel Ministry of Interior webpage
According to the team of field research at Land Research Center, the location of the new outpost will be between the colonies of Shevut Rahel and Adi Ad. This will create a geographical connection between both colonies and eventually result in the creation of a colonial bloc that separates the northern part of the West Bank from the southern one.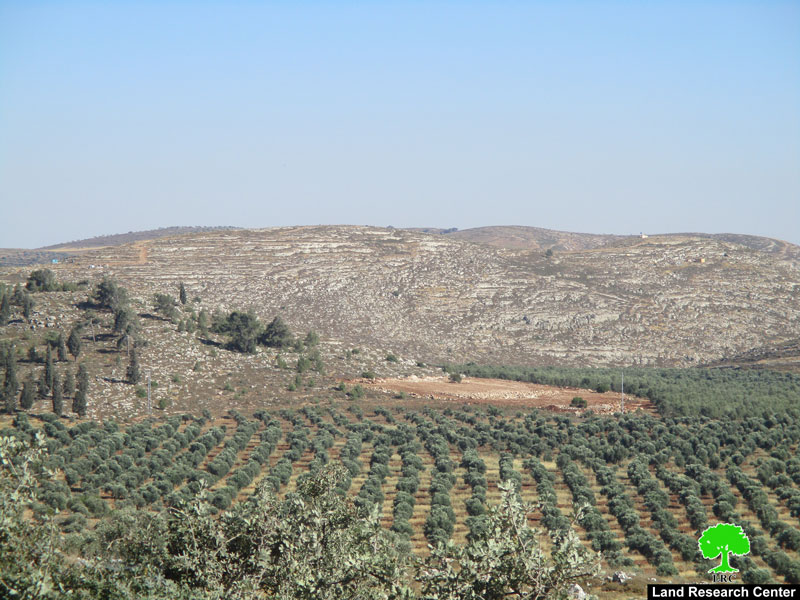 Photo 8: the new location for the proposed outpost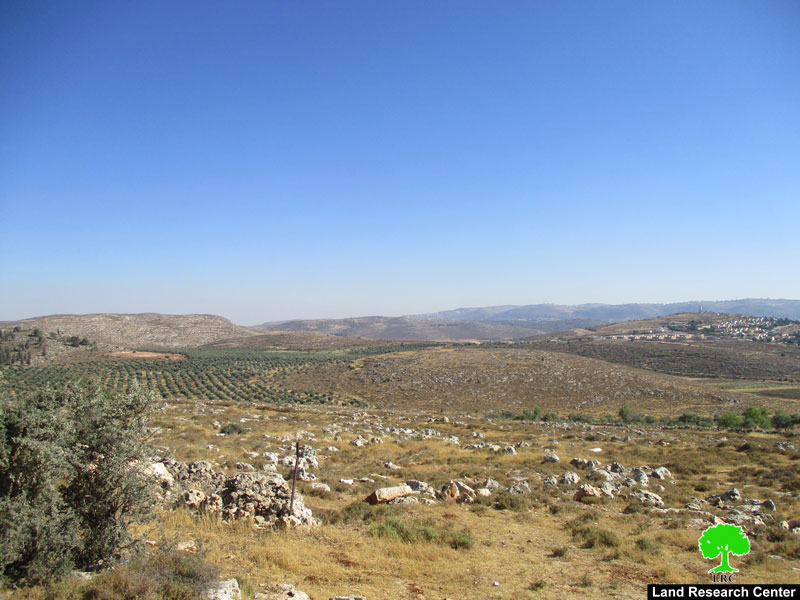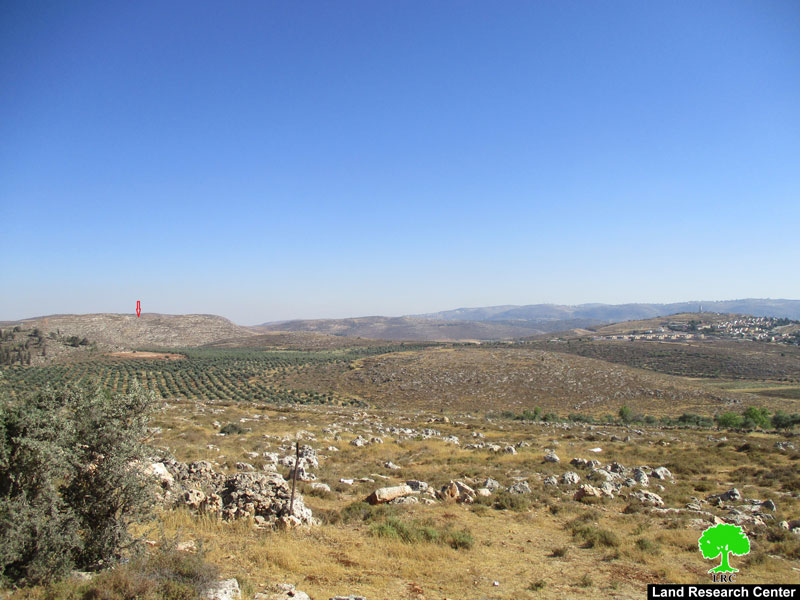 Photos 9-10: the location of new outpost from the side of Shevut Rahel colony
About Jalud:
Jalud is located 29km to the southeast of Nablus city and is edged by Qusra village from the northeast, Qaryut village from the west, Yesh Kodish and Ahya outposts from the east and Shilo colony from the south.
Its population mounts up to 598 people (2014 census). Jalud's total land area is 22,473 dunums, of 80 dunums are considered the village's built-up area.
Israeli colonies confiscated 2227 dunums from Jalud lands. Shilo colony that was established in 1978 confiscated 640 dunums from the village. Mizpe Rahel colony and other outposts namely (Yesh Kodish, Ahya, Eli, Adi Ad and Kida) are founded on confiscated lands from the villg.
Bypass roads confiscated around 436 dunums from the village.
The lands of Marda are classified according to Oslo Accords as the following:
5541 dunums (25%) are classified as area B
16932 dunums (75%) are classified as area C
Prepared by
The Land Research Center
LRC