The Israeli Occupation Forces seal off agricultural road west Salfit governorate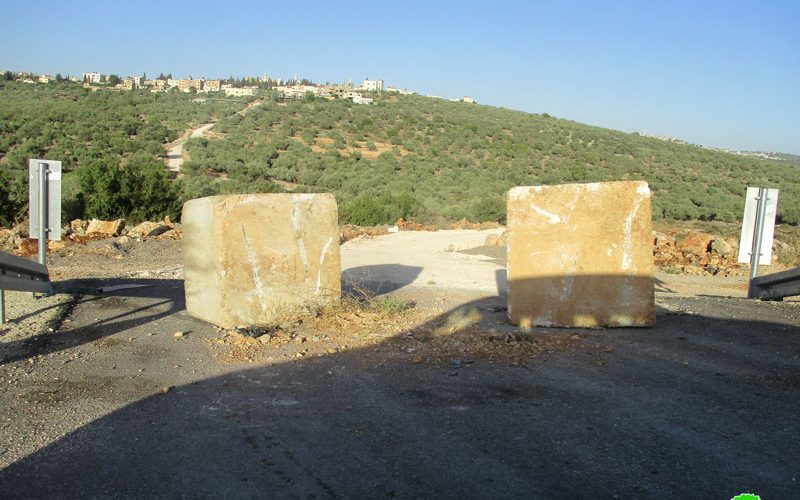 Violation: closing an agricultural road via blocks
Location: Deir Istiya town
Date: May 13, 2017
Perpetrators: Israeli Occupation Forces
Victims: farmers of the town
Details:
At late night of May 13, 2017, the Israeli occupation forces closed an agricultural toad in the area known as "Wad Abu Nasir", west Deir Istiya town via road blocks. Noteworthy, the targeted road travels near the Israel bypass road that penetrates Qana Valley, north Salfit.
Reportedly, the 1.5km road was rehabilitated through Palestine Ministry of Agriculture by 2017, taking into account that the road was closed since 2000 on the claim of "security purposes".
Member of the agricultural committee in the town, Rizq Abu Naser, told Land Research Center the following:
"The road is considered vital for the town, it serves around 600 dunums of olive groves and functions as a linking point between agricultural lands within Qana Valley and others nearby the bypass road founded in the area. Finally, it serves the Palestinian farmer to use his\her lands easily".
Photo 1: the closed road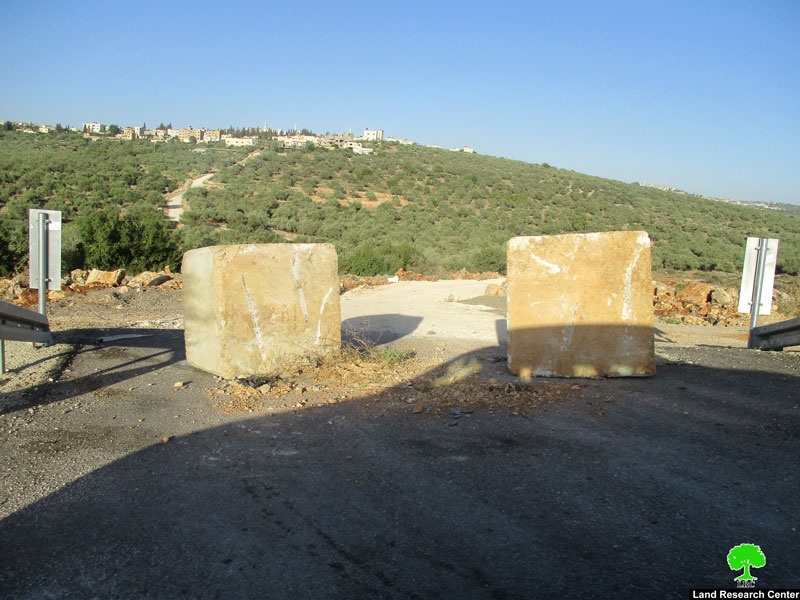 Deir Istiya:
It is located 6 km to the north west of Salfit. Its total area is 34, 765 dunums including 1527 dunums of built-up area. 40 % of the total area of Deir Istiya has been subjected to colonial activities.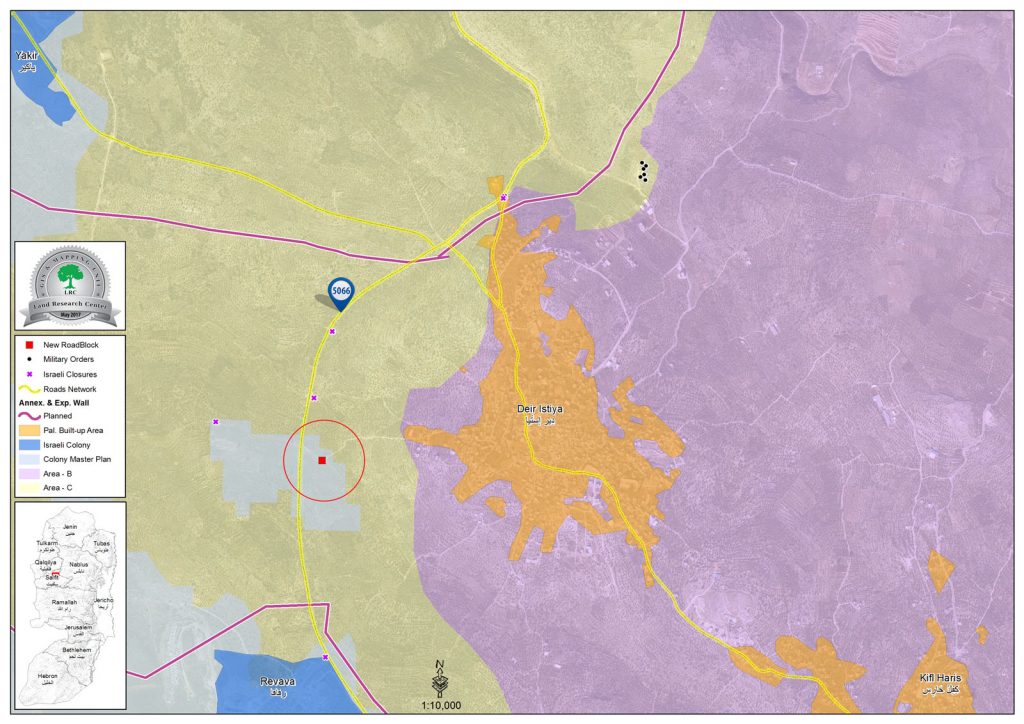 The town is inhabited by around 4000 people who depend largely on herding and agriculture in their living knowing that fertile soil and plenty of water are available.
It is considered one of the most concerned towns with education, compared to other surrounding towns and villages.
It is subject to colonial activities and colonies that are sporadic all over it, trying to seize every dunums and invades every place like cancer.
Prepared by
The Land Research Center
LRC