New Israeli landfill on lands of Burin village in Nablus governorate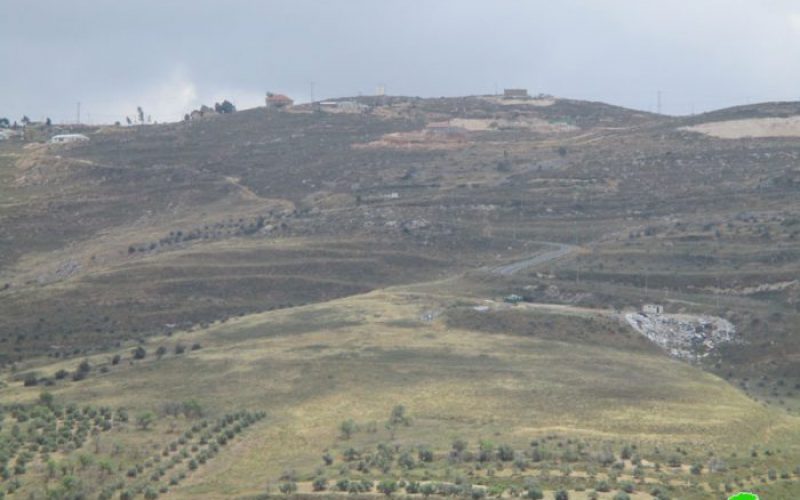 Violation: new Israeli landfill
Location: Burin village- Nablus
Date: May 01, 2017
Perpetrators: Yizhar colonists
Victims: Al-Najjar family
Details:
The latest of Yizhar colonists violations was creating a landfill on lands from Burin village, more specifically in the area known as Khallet AL-Jahmi.
It should be noted that the new landfill is founded in area declared inaccessible for Palestinian farmers but through prior coordination with the occupation responsible body during specific times in the year.
According to the data of field research, the targeted location is founded nearby the road leading to the entrance of the colony. The total area of the landfill is one dunum that is reported to be owned by the heirs of Hasan Najjar. Noteworthy, the land used to be a wheat field before being confiscated.
The area of south Burin witnesses constant and periodic attacks and violations carried out by Yizhar colonists. Around 35 dunums of "colony buffer zone" are declared inaccessible for Palestinian but through specific permits and only during specific times in the year. On the contrary, colonists are allowed to take over lands and expand on them.
Photos 1-3: the new landfill created on Burin lands
About Burin:
It is located 8km to the south of Nablus city and is of 10,416 dunums in area, of which 335 dunums are the village's built-up area. Burin has a total population of 3500 people. Two Israeli colonies are founded on the lands of Burin which are:
Bracha: it confiscated 205 dunums from Burin's lands
Yizhar: it confiscated 150 dunums from Burin's lands
Prepared by
The Land Research Center
LRC