Stop-work orders on agricultural structures east Yatta town in Hebron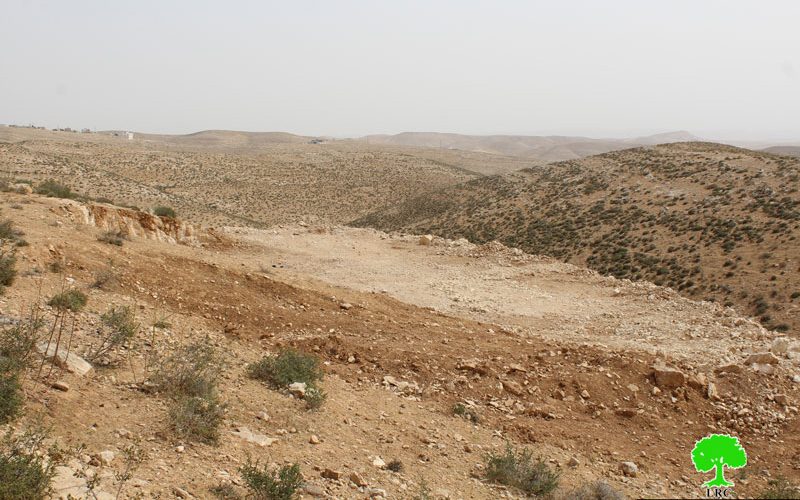 Violation: issuing stop-work orders
Location: Masafer Yatta- Al-Tuba hamlet
Date: April 23, 2017
Perpetrators: Israel Civil Administration
Victims: residents of the hamlet
Details:
Israeli Occupation Forces notified on April 23, 2017 some agricultural structures of stop-work in the area of Al-Tuba, east Yatta town on the claim of "unlicensed construction".
Affected citizen, Ibrahim Awad, asserted that a vehicle relative to Israel Civil Administration raided the area , issued stop-work orders on structures and took photos of them before the force had left. The following table shows information about the affected owners and structures:
No.

Affected citizen

Area\m2

Family

Order

Nature of structure

1

Tawfiq Ismael Awad

40 m2

8

Residential tent

40 m2

5

Residential tent

30 m2

Tent (kitchen)

150 m2

Barn (200 sheep)

70 m2

500 m2

Foundation for sheep barrack

2

Ismael Jabr Awad

100 m3

4

Under construction well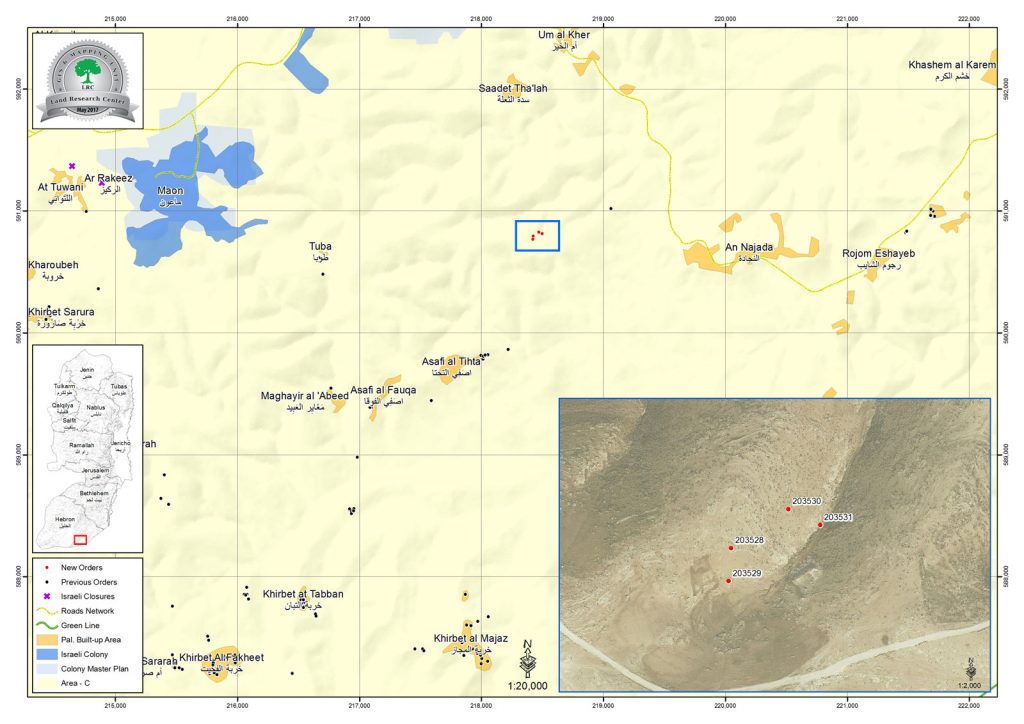 Photo 1-5: the affected structures
The affected citizen said that the targeted structures were built two months ago and that they, the family and residents, seasonally live in the targeted area; especially during the harvesting season.
Khirbet Al-Tuba:
To the east of Yatta town, Al-Tuba hamlet is founded with a total population of 80 people, who live off of livestock and cultivation.
Residents of the area live in simple tents and house built by metal slaps. Residents of the area suffer from recurrent attacks from settlers of the nearby colony of Ma'on.
Prepared by
The Land Research Center
LRC