Sidi Bo'az colonists ravage agricultural land in Bethlehem city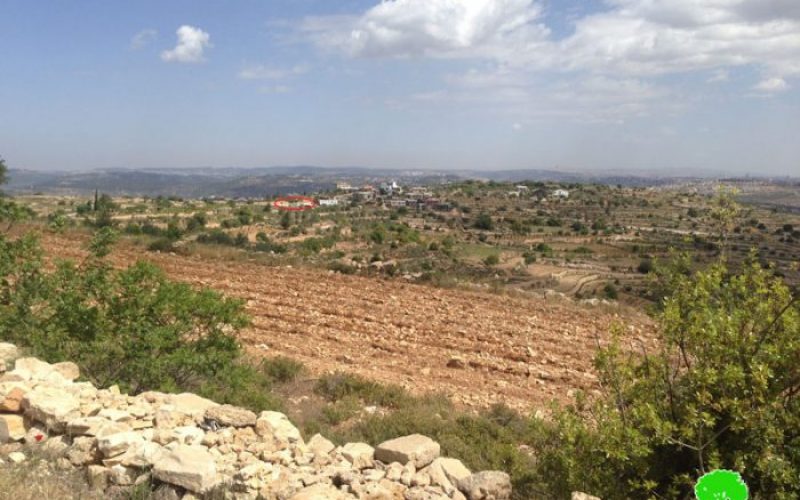 Violation: leveling lands
Location: Al-Khadr town- Bethlehem governorate
Date: April 03, 2017
Perpetrators: colonists of Sidi Bo'az
Victims: farmer Rubeen Salah
Details:
Colonists of Sidi Bo'az, founded on confiscated lands from Al-Khadr town, ravaged on April 03, 2017 an area of 2 dunums adjacent to two illegal caravans set up by colonists of the same outpost. Noteworthy, the targeted land belongs to citizen Rubeen Salah.
It should be noted that such step is meant to add more caravans in the area to expand the outpost and accommodate more colonists in.
In addition to that, colonists opened a new road leading to the new outpost to facilitate colonists' movement. Also, colonists keep on their violations and attacks on Palestinian farmers and lands owners in the area of Ein Al-Qisees in Al-Khadr town.
It is reported that colonists of Bethlehem seek to connect their colonies with the so-called Greater Jerusalem. Their interests are manifested in the constant attempts at taking over lands and harassing Palestinian farmers to push them out of their lands.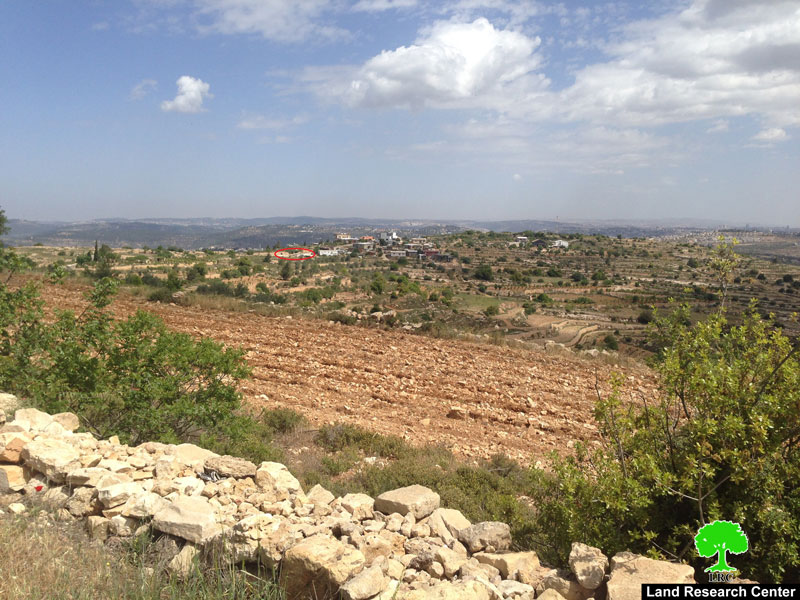 Photo 1: the ravaging site in Ein Al-Qisees
Located 4 kilometer west of Bethlehem, Al Khadr village is surrounded by Beit Jala and Battir (north), Husan and Nahhalin (west), Ad Doha, Wadi Rahall, and Beit Jala (east), Wadi An Nais (south).
Al Khadr has a population of 9774 according to statistics conducted in 2007. It has a total area of 8279 dunums, 184 of which are built-up area.
The Israeli occupation confiscated 29 dunums of Al Khadr lands for Efrat and Daniel colonies. Efrat was built in 1979 and devoured 5.8 dunums of Al Khadr. It is inhabited by 7037 colonists. Daniel was built in 1982 and confiscated 23 dunums. 1073 colonists live in the colony.
Bypasses number 60 and 375 devoured more than 487 dunums. Not to mention the Apartheid Wall that destroyed 280 dunums and isolated 5638 dunums of the village. The Wall in Al Khadr is 2805 meters long.
According to Oslo Accords, 10% of Al Khadr is under Area A (PA has full civil and security control) while 6% is under Area B (PA is in charge of civil matters with Israel responsible for security). However, most of the village lands (84%) is under Area C (Israel maintains full security and administrative control). Here are the area in dunums:
Area A (808) dunums
Area B (475) dunums
Area C (6996) dunums
Prepared by
The Land Research Center
LRC