Israeli Occupation Forces ravage lands and order eviction of families in Jenin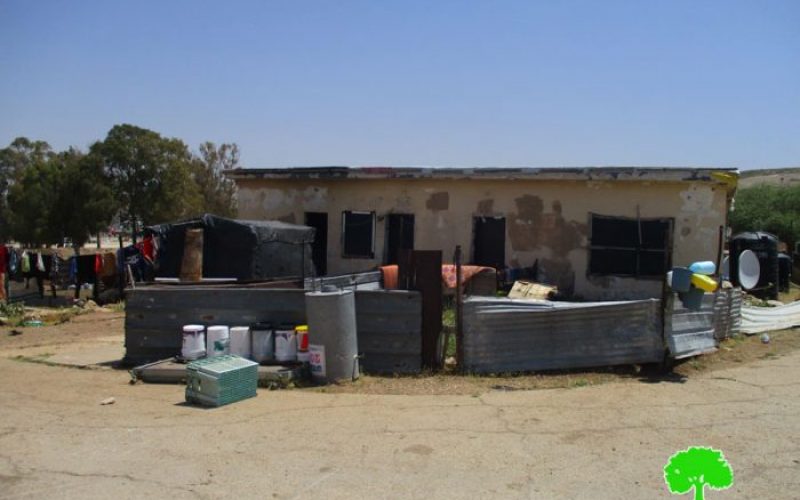 Violation: ravaging lands and evicting families
Location: Arraba town- Jenin governorate
Date: April 23, 2017
Perpetrators: Israeli Occupation Forces
Victims: Arraba residents
Details:
Israeli Occupation Forces on April 23, 2017 ravaged lands in Arraba town that are founded nearby the Israeli military camp of Dotan, which is allegedly evacuated. According to field follow-up, the occupation set up earth mounds in the periphery of the camp in order to re-open it again.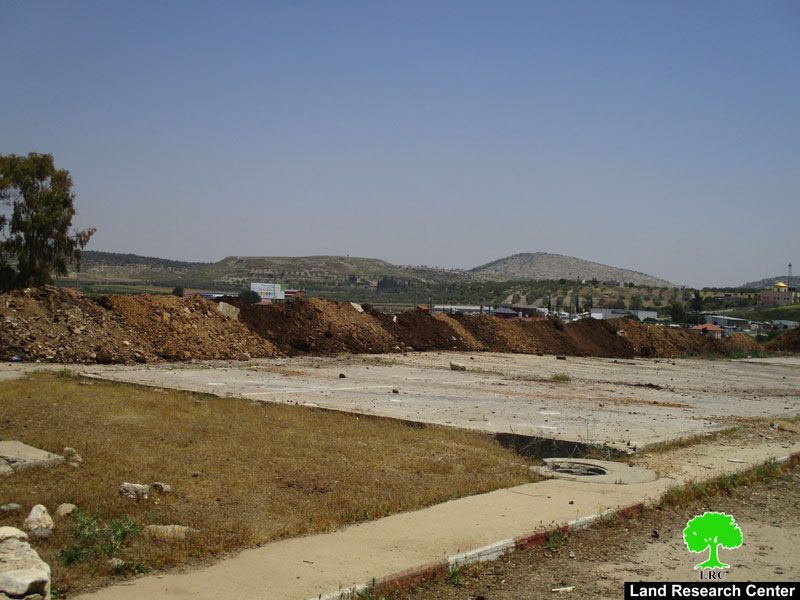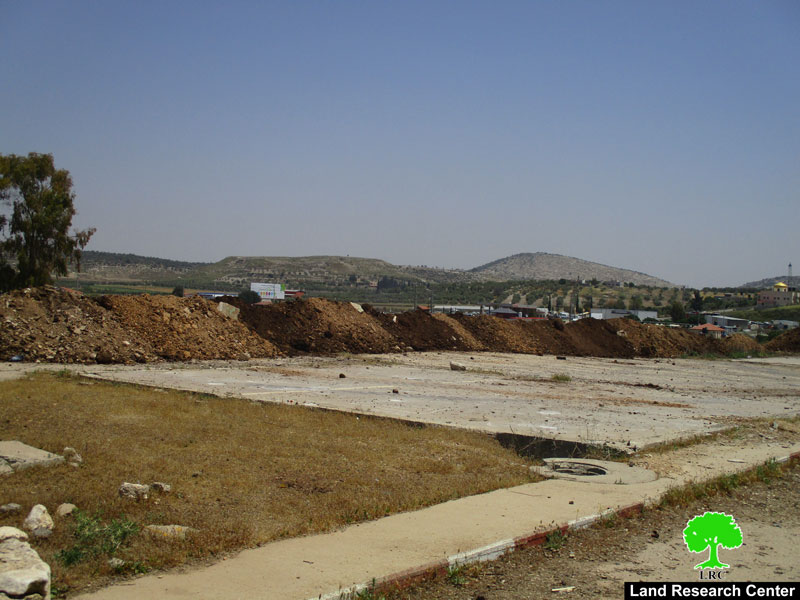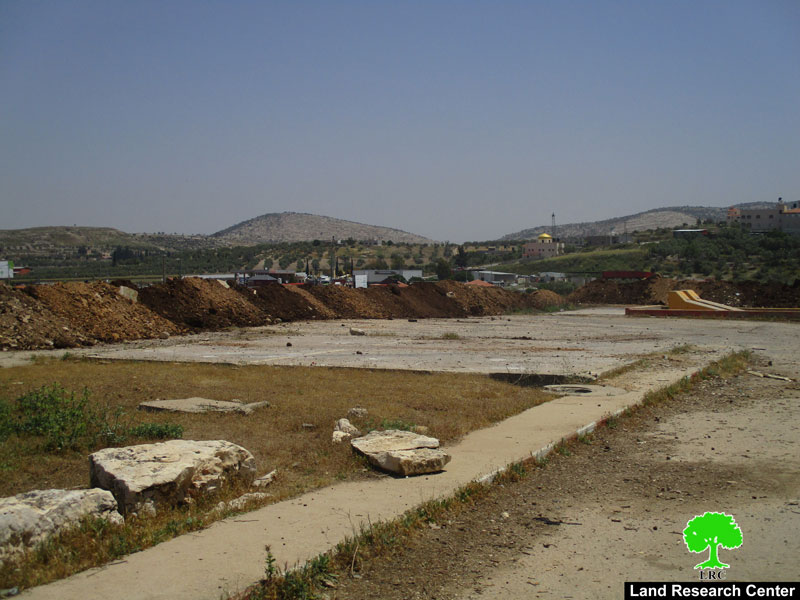 Photos 1-2: the earth mounds in the area
The occupation ordered on May 20, 2017 two Bedouin families to evacuate their residences after forcing them to sign a paper approving the evacuation. The occupation justified the evacuation act on the claim that the camp will be re-opened soon.
The affected families were the family of Jamal Rashaydeh ( ten members including 8 children) and Sameeh Rashaydeh ( nine members including 7 children).
Photos 3-5: the targeted residences with evacuation
Mayor of Arraba town told Land Research Center that the reason behind such Israeli practices is to strike the area's economy since the periphery of Arraba witnessed an economic growth lately. The area accommodates a Muslim religious shrine that fanatic colonists get to visit every now and then on the claim of it being Jewish.
It should be noted that the total area of the Israeli camp is 45 dunums, 8 dunums of which are considered "state lands" by Israel. The rest of the area is registered as "tabo" ownership under the families of Sinan and Abdelhadi. The lands were owned during the Jordanian Era before 1967.
It should also be noted that Arraba municipality, in coordination with the Palestinian Football Association, attempted at establishing a stadium in place of the camp but the occupation totally rejected the proposal. Despite the fact that Israeli has evacuated the camp, it still did not submit it to Palestinian and never allowed them into the area.
About Arraba:
Arraba is located 12km southwest of Jenin city. It is surrounded by both colonies; al-Manshiyya and Kufeirat (north), Fahma, al- Hafira, and Al Damayra towns (southwest) and Fahma and Al Jadida towns (south).
It has a population of 12,792 people until 2014 and has a total area of 33,436 dunums , 1195 of which are built-up area. 1514 dunums were confiscated by the occupation as follows:
Mevo Dotan colony : it was established in 1987 and is inhabited by 289 colonists, it took over 696 dunums of the village's lands. There is also an army camp for the occupation in the southern part of the town, which is founded on an area of 129 dunums . The colonial roads also confiscated 370 dunums for the favor of the bypass road no.585.
According to Oslo Accords , the village lands are classified as :
(13869) dunums are classified as areas "A"
(3916) dunums are classified as areas "B"
Prepared by
The Land Research Center
LRC