Israeli dozers ravage 17 aging olive trees in Salfit governorate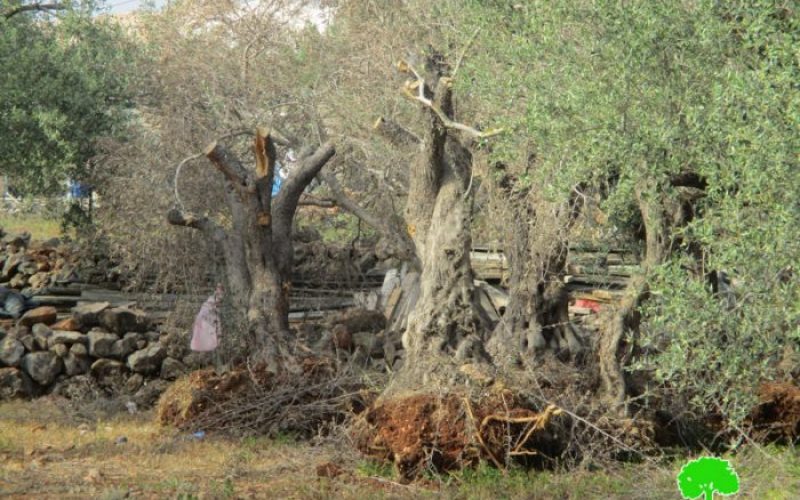 Violation: ravaging and uprooting trees
Location: Deir Ballout village- Salfit
Date: April 11, 2017
Perpetrators: Israel Civil Administration
Victims: farmers from the area
Details:
The dozers of the Israeli Occupation Forces ravaged on April 11, 2017 some agricultural lands, east of Deir Ballout village for the sake of establishing a sewer system to serve the Israeli colonies founded in the area namely ( Leisham, Ali Zahav and Peduel). According to the field follow-up information, the ravaging act resulted in the uprooting of 17 aging olive trees.
The affected trees belong the following farmers:
Farmer Mohammad Bakr Moustafa : eleven trees
Farmer Khalil Ahmad Abdallah: six trees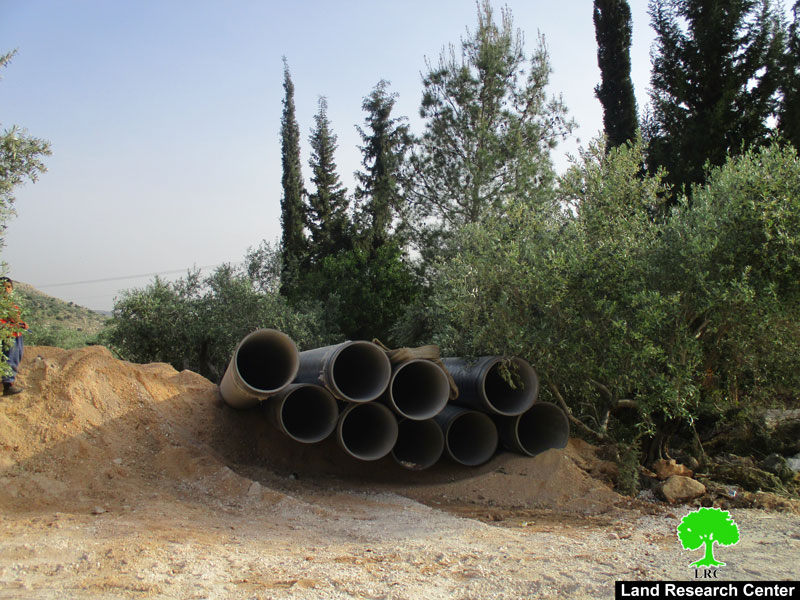 Photos 10-11: the Israeli dozers at time of the attack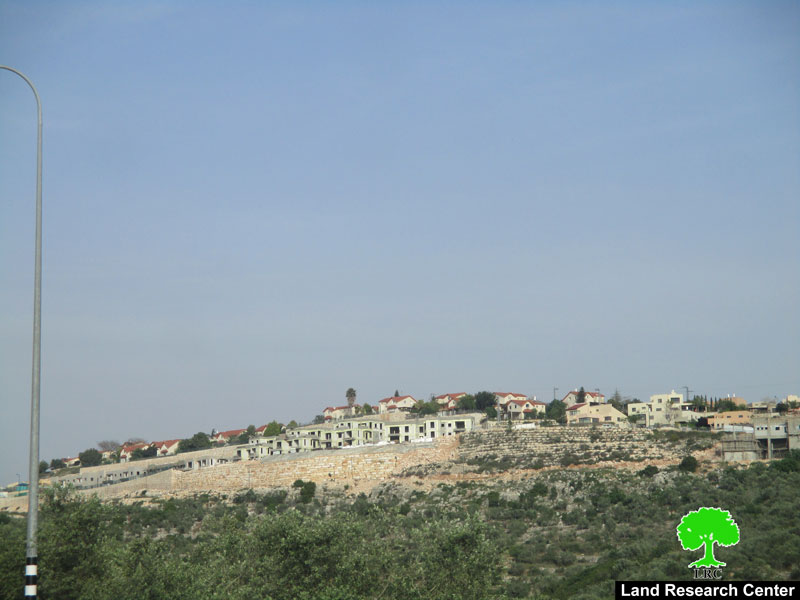 Photo 12: Peduel colony
It should be noted the occupation's state has been lately working so hard to connect the colonies of the West Bank with sewage systems. This caused huge damage to agricultural lands,
The Village of Deir Ballut:
The village is located on the Green Line west of the Governorate of Salfit at a distance of 20 kilometers from the City of Salfit. The total area of the village is about 13,941 dunums of which 503 dunums are its built-up area. Its population is about 4500, according to the Deir Ballut Municipality, most of whom depend on agriculture as the main source of income.
The dependency of agriculture has risen sharply after the inception of the second Intifada due to the inability to access Israeli job market.
The main agricultural products of the village include garlic, okra, cucumbers, wheat and olives. The presence of a water spring in Wadi Al Ain in the southern parts of the village has helped the agricultural sector to prosper. A for the drinking water of the residents of the village, they rely on water cisterns as well as on the Israeli Water Company.
In terms of the main clans in the village, there are 9 of them including Tuffaha, Khair, Abdullah, Qasem, Qaroush, Mishel, Mustafa, Musa and Hadrous.
Prepared by
The Land Research Center
LRC