Israeli colonists set a vehicle ablaze in Nablus city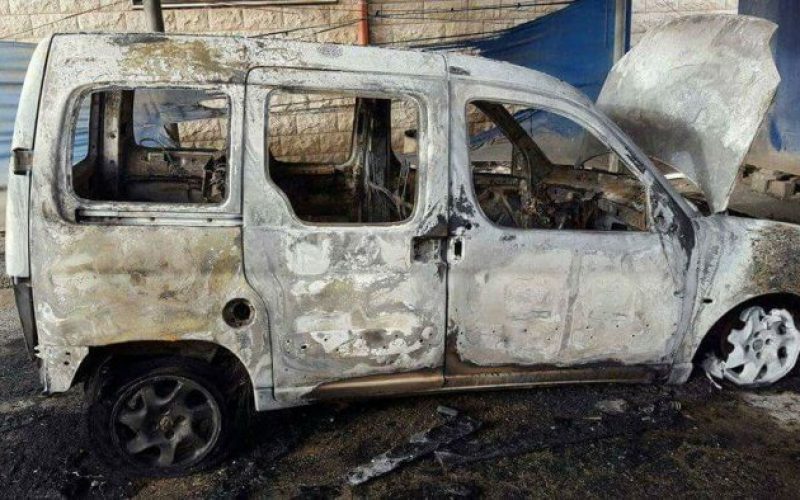 Violation: torching a car
Location: Huwwara town- Nablus city
Date: April 26, 2017
Perpetrators: extreme colonists
Victims: citizen Mustafa Dumeiri
Details:
A group of fanatic colonists on April 26, 2017 sneaked into Huwwara town, south Nablus city and set fire to 2009 Peugeot Partner vehicle. It is reported that the colonists broke the windows , threw flammable substances into it and set it on fire. Noteworthy, the car was totally "burnt-out" before Burin Fire Brigade arrived at the location to extinguish the fire.
According to the footage of a surveillance camera in the area, the attackers were identified as Israeli colonists. It should be noted that the attacked car belongs to citizen Mustafa Dumeiri, who uses it as a source of income.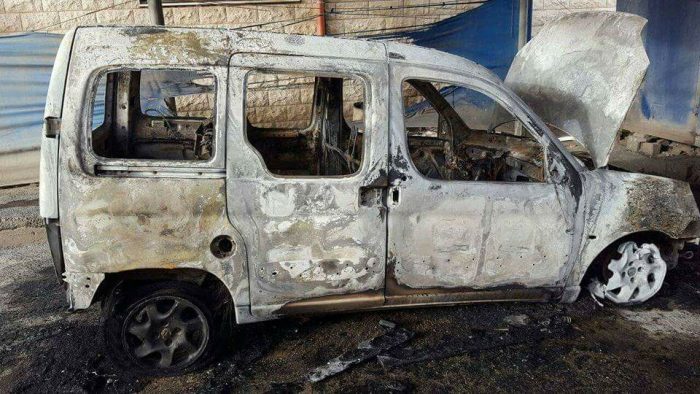 Photo 1: the torched car

It should be also noted that setting houses, cars and fields on fire is one of the several attacks Israeli colonists carry out to harass Palestinians in the suburbs. Throughout the past years, many arson attacks were reported to take place, the most heinous of which is setting fire to a house while the inhabitants were still sleeping.
About Huwwara:
It is 8km to the south of Nablus city and nearby the bypass road no. 60 that links the northern part of the West Bank with its southern one. Huwwara has a total population of 5570 people who hail from three main families namely (Oudeh, Dumaidi and Khmous). Three percent of the town's inhabitants are from refugees origins.
The town's total area is 8520 dunums, of which 1116 dunums are Huwwara built-up area.
It should be marked that Yizhar colony is founded on 331 dunums confiscated lands from the town. The bypass road no. 60 also confiscated 430 dunums for the town for the construction of its route.
Prepared by
The Land Research Center
LRC