Israeli Occupation Forces demolish a residence  in Hebron without previous notice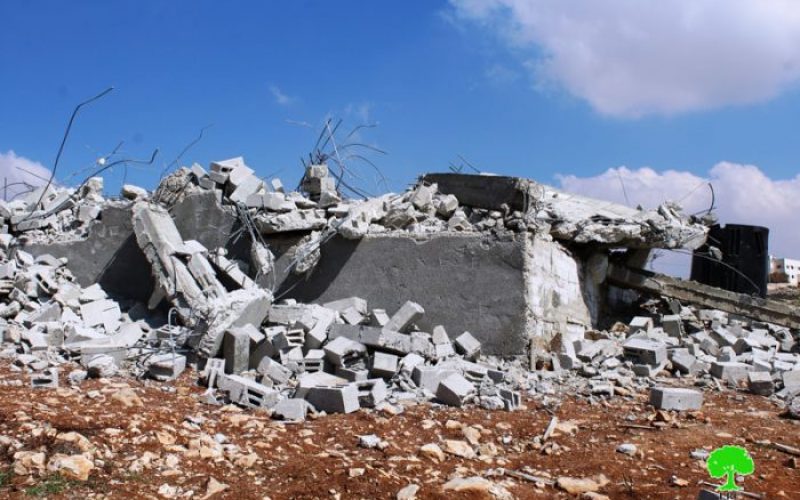 Violation: demolition of a house
Location: Khallet Al-Ayedeh- Hebron
Date: March 06, 2017
Perpetrators: Israel Civil Administration
Victims: Citizen Taghreed Abu Mayyaleh
Details:
Israeli Occupation Forces demolished on March 06, 2017 the residence of citizen Taghreed Abu Mayyaleh in the area of Khallet Al-Ayedeh in Hebron governorate on the claim of "unlicensed construction".
Abu Mayyaleh said that a patrol from the Israeli Occupation Forces and a dozer raided the area at 6:00 in the morning and encircled the area. The dozer then headed to the targeted house and brought it down. The citizen pointed out the house was demolished while some construction materials were still inside. Noteworthy, the house was still under the finishing phase of construction.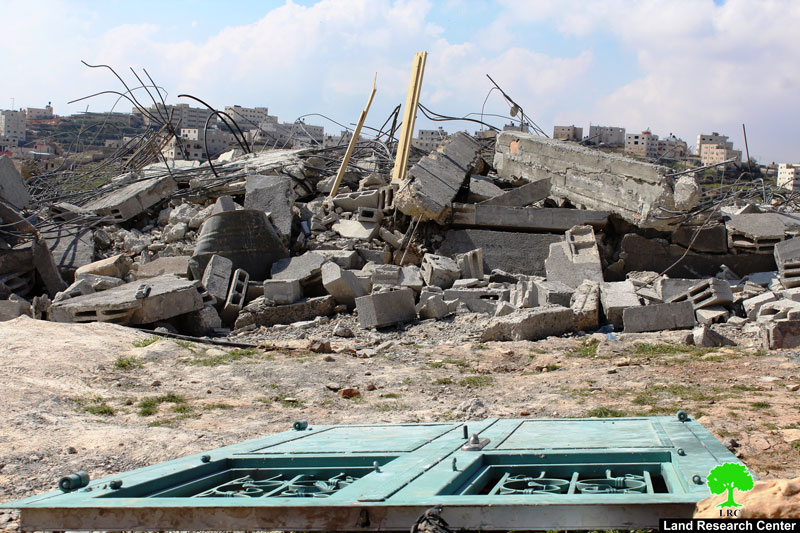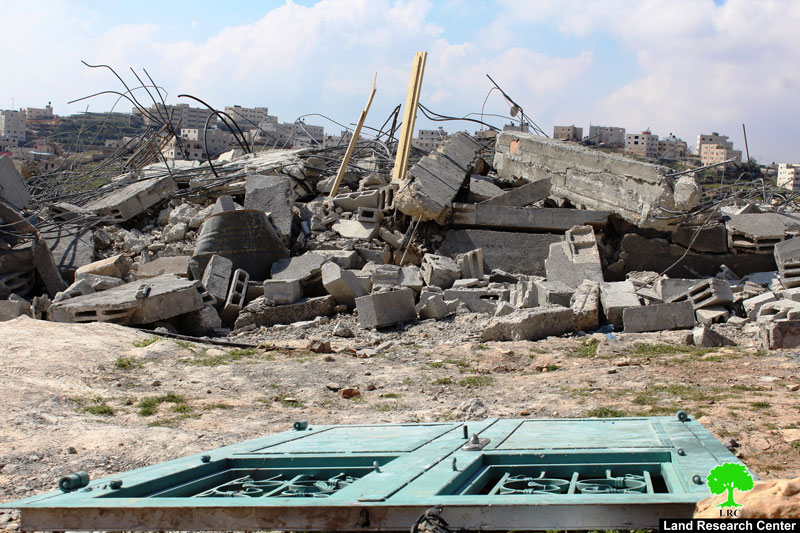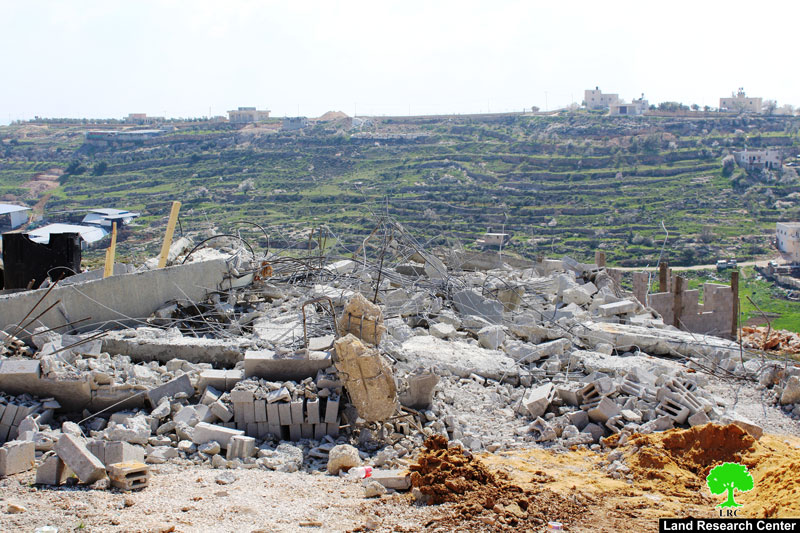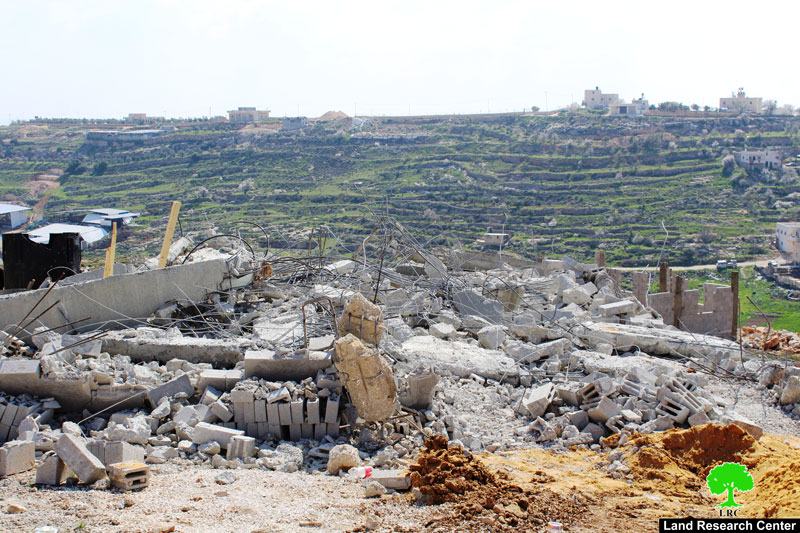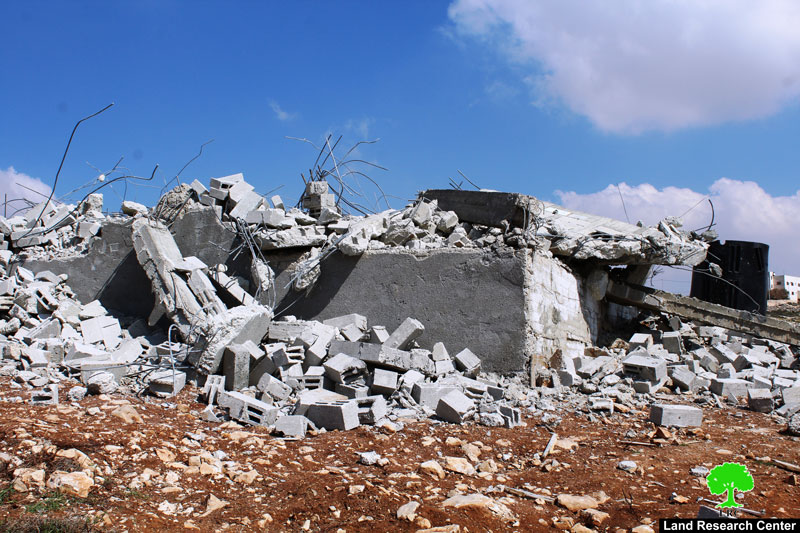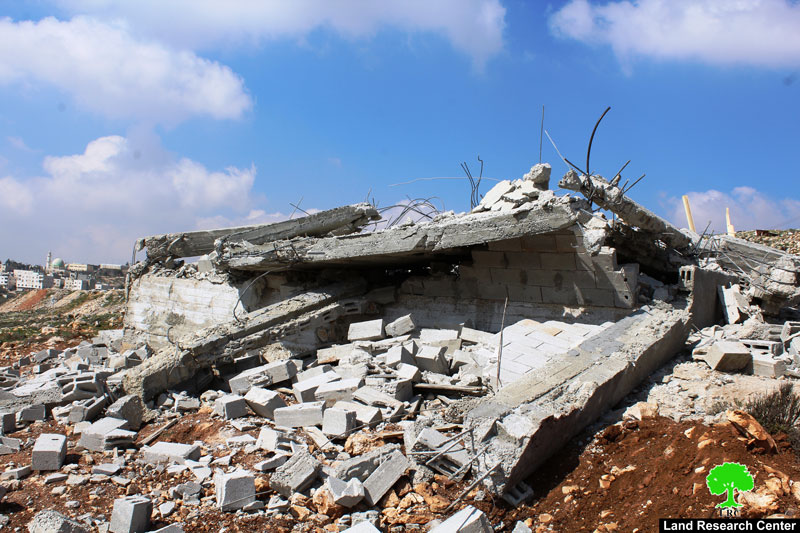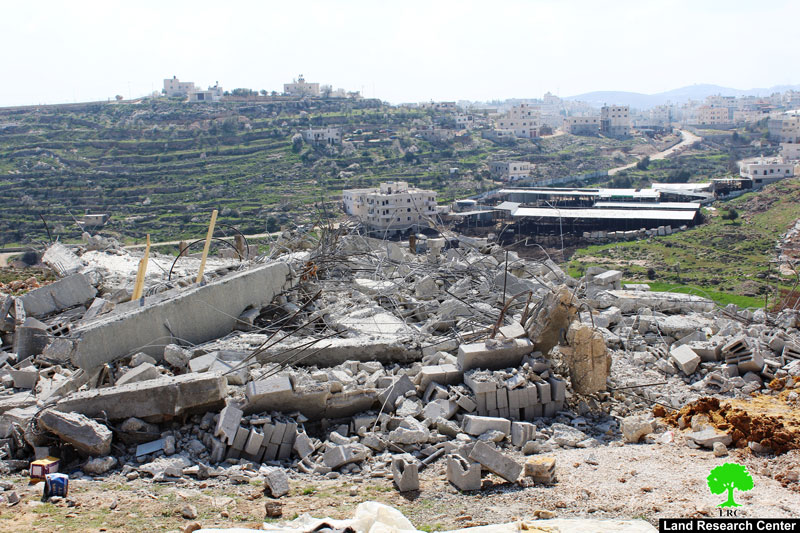 Photos 1-5: signs of the demolition operation
It is reported that the house is one story residence that is built by concrete blocks. The 120m2 home was still under construction. The demolished structure was supposed to be home for six member family.
It should be noted that Israeli Occupation Authorities served on January 15, 2017 the stop-work order number 203487, targeting the house of Abu Mayyaleh. The order assigned January 23, 2017 as the hearing session of the Inspection Sub-Committee of Israel Civil Administration in the Israeli court of Beit EL to consider the legal status of the notified structure.
Due to the short period( eight days), the affected citizen couldn't prepare a legal file necessary to object to the order. Yet, she managed to prepare one and submit it later than that date.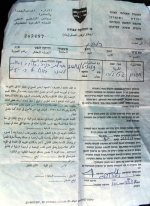 Photo 6: the stop-work order issued on Abu Mayyaleh's
Israeli Occupation Authorities claimed that an order of final demolition order was issued during the session conducted on January 23, 2017. The order had seven day deadline for objection. According to the defense attorney of the current case, Israeli Occupation Forces demolished the house without any previous warning or notice. Not only, the demolition occurred even before considering the licensing application the citizen submitted.
Citizen Abu Mayyaleh said that she had to live in a small house with the family of her husband. She also said that she had to sell an area of half dunum from a plot of land she owns in order to get money to build a new house. Her dream of having a house was destroyed by the Israeli occupation.
Lately, Israeli Occupation Forces have been targeting the area of Khallet Al-Ayyedeh with demolition operations, ravaging acts and sabotaging field crops and grooves.
Prepared by
The Land Research Center
LRC