Israeli Occupation Forces close a main road east Nahhalin village in Bethlehem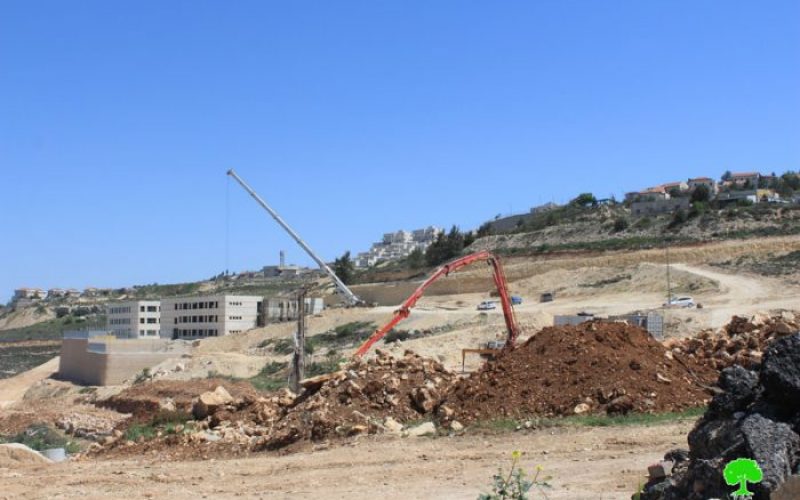 Violation: closing a main road
Location: Nahhalin village- Bethlehem governorate
Date: March 05, 2017
Perpetrators: Israeli Occupation Forces
Victims: residents of the village
Details:
Dozers of Israeli Occupation Forces closed on March 05, 2017 a main historical road, east Nahhalin village. The road directly leads to Hebron-Jerusalem road in Bethlehem; it saves time and effort for travelers. Noteworthy, the road was closed on claims of "security purposes".
It should be also noted that the road serves hundreds of agricultural dunums. The closure will now limit farmers' access to their lands, rendering them untaken care of.
The chairman of Nahhalin village council, Majed Ghayatha, said that the road dates back to the time of Jordanian era. It was all paved but is now totally ravaged and hard to be used.
Noteworthy, the ravaged road is of 17km in length and is adjacent to Nevi Daniel colony. Colonists are reported to build religious school on confiscated lands nearby the targeted road . Thus, the occupation closed the road to secure colonists.
Photos 1-3: the road closed with earth mounds
Photos 4-6: the ravaging and construction works in Nevi Daniel
Nahhalin:
The village is located 10km to the south west of Bethlehem and 3.5 km to the east of the armistice line of 1949. The village's total area is 18,858 dunums including 890 dunums of built-up area, inhabited by8805 people according to the PBS statistics of 2014.
Israel has confiscated 4,283 dunums from the village lands 3,583 dunums of which for colonial expansion purposes and 700 dunums for the favor of bypass roads. There are 8 colonies founded over the village lands namely (Beit Ein, Tsoref, Majdal Oz, Jabot, Kfar Etzion, Efrat, Illit, Rosen Tsurem and Allon Shevut)
Prepared by
The Land Research Center
LRC