Final demolition order on a Hebron house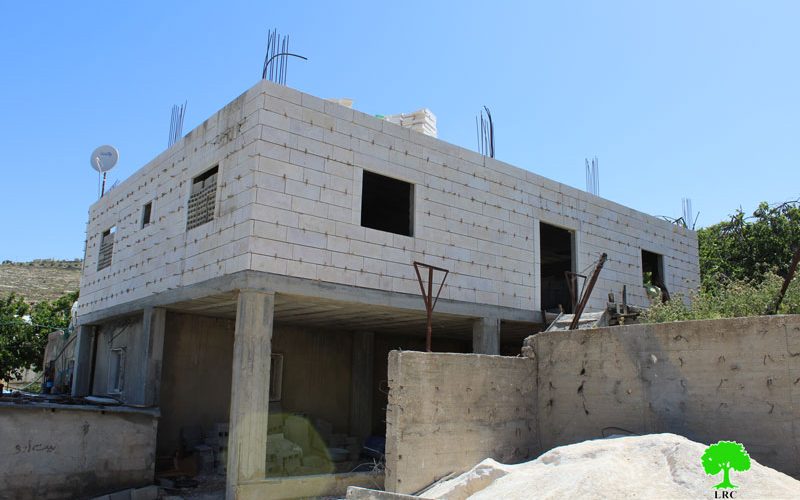 Violation: serving military order on Palestinian structure
Location: Al-Buq'a area- Hebron
Date: March 19, 2017
Perpetrators: Israel Civil Administration
Victims: Citizens Hani Jaber
Details:
Israeli occupation authorities notified on March 19, 2017 the residence of Hani Jaber of demolition on the claim of "unlicensed construction".It is reported that a vehicle relative to Israel Civil Administration and an army patrol raided the area, hanged the order the targeted house and took some photos of it before they had left.
The order compelled the owner to halt all construction works and demolish the structure within a seven day deadline. Otherwise, the occupation will carry out the demolition and bill the expenses to the owner.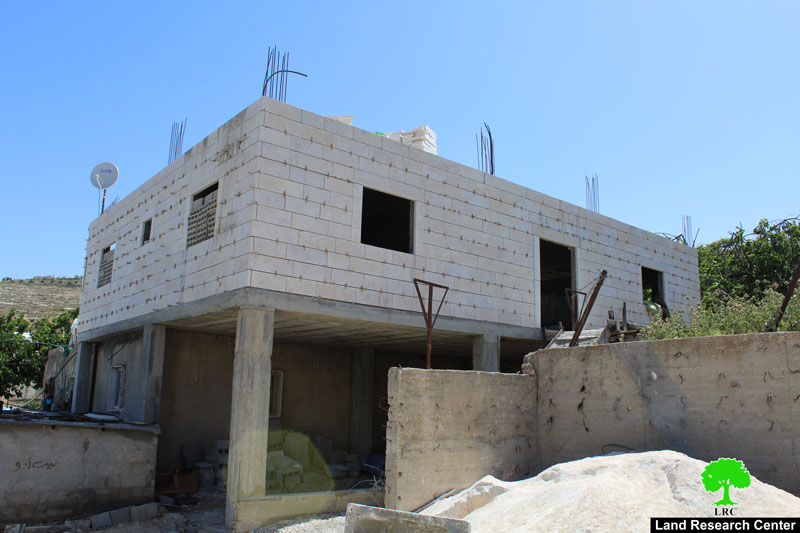 Photo 1: view of the targeted house
It should be noted that the Israeli occupation authorities served on February 14, 2016citizen Hani Jaber a stop-work order on his house in the eastern side of the Al-Buq'a area. At time, the order assigned March 06, 2016 as the hearing session of the Inspection Sub-Committee in the Israeli court of Beit El to consider whether to demolish the structure or to restore its previous status.
After he received the order, citizen Jaber prepared a legal file to apply for a building permit in Israel Civil Administration on December 23, 2016. Also, the citizen sought Saint Yves organization to object to the order in Israeli courts. Despite all efforts, the occupation came back and served the structure a final demolition order.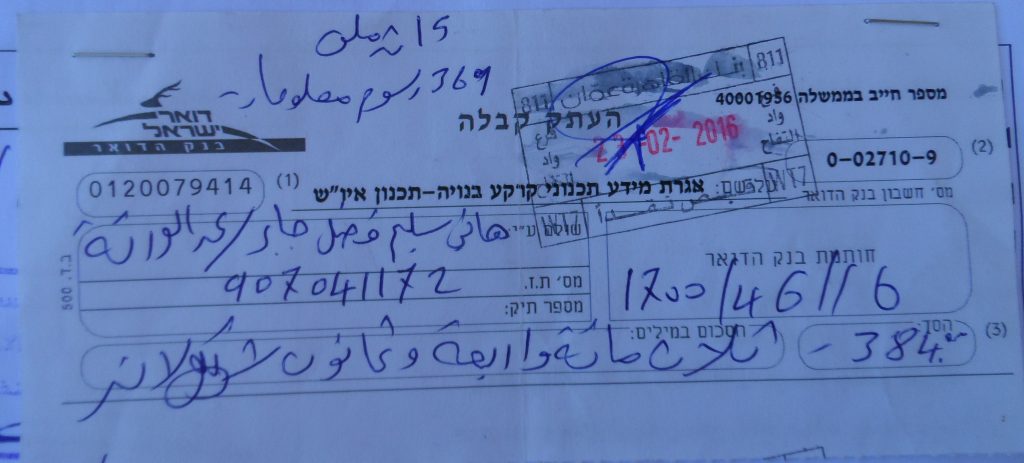 Photo 3: the slip of the license application from Israel Civil Administration
The targeted house is of 145m2 in area and is a second floor house. Hani's ten member family including 8 children was supposed to live in the house after getting their 150m2 house demolished on May 27, 2007.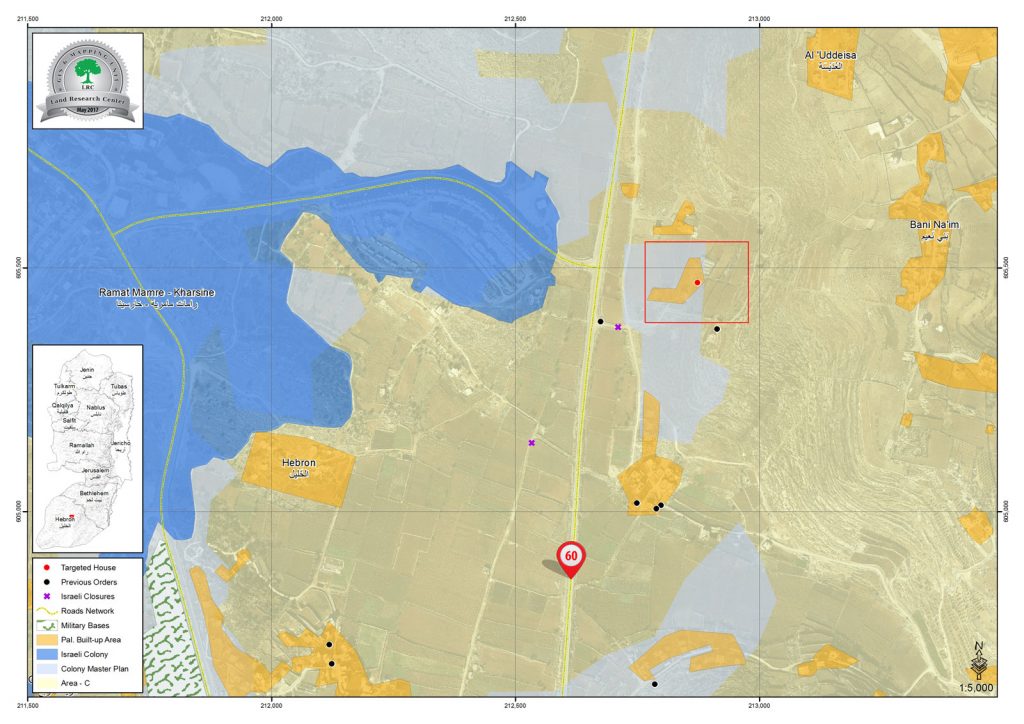 Prepared by
The Land Research Center
LRC