Stop-work order on Al-Himmeh spring rehabilitation works in the Palestinian Jordan Valley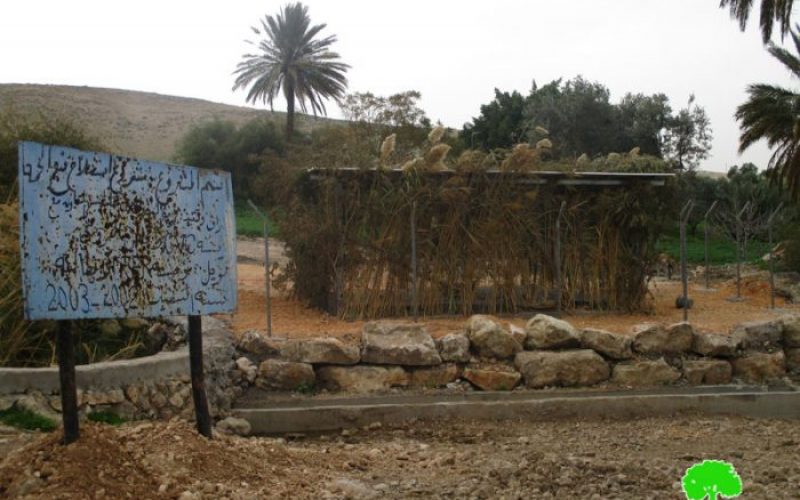 Violation: serving a stop-work order on rehabilitation activities
Location: Palestinian Jordan Valley
Date: February 06, 2017
Perpetrators: Planning and Construction Committee- Israel Civil Administration
Victims: 22 farmers from the area
Details:
The so-called Planning and Construction Committee- Israel Civil Administration raided on February 06, 2017 Al-Himmeh area and hanged a military order on a water spring that is being rehabilitated by the Italian organization of GVC and Palestinian Hydrology Group with funds from the EU.
It should be noted that the rehabilitation activities included the construction of a sealing (18m2) and a metal lid (0.5 m radius ) and the implementation of water providing pipelines (250m).
According to the military order number 203682, the affected people were given a deadline until February 22, 2017 to stop-work on the spring. This comes in time with the hearing session of the Planning and Construction Committee- Israel Civil Administration in the Israeli court of Beit El colony to consider the status of the notified structure.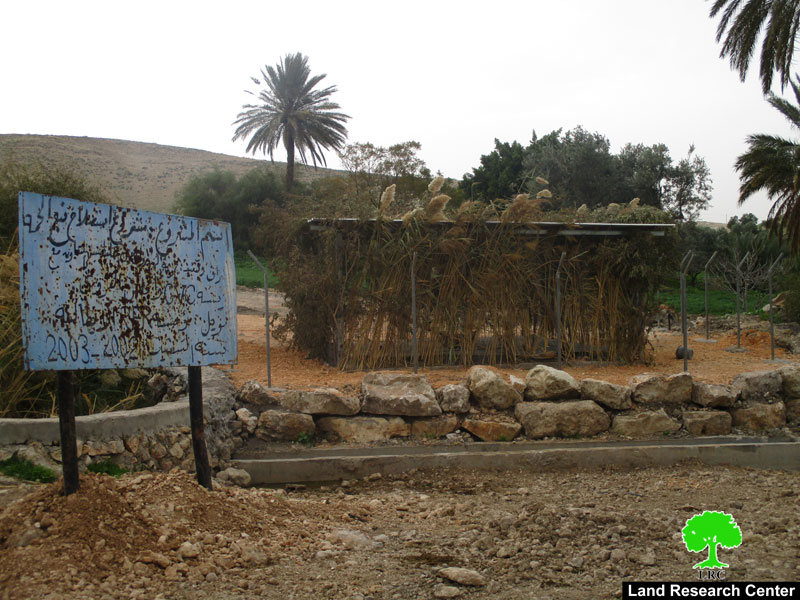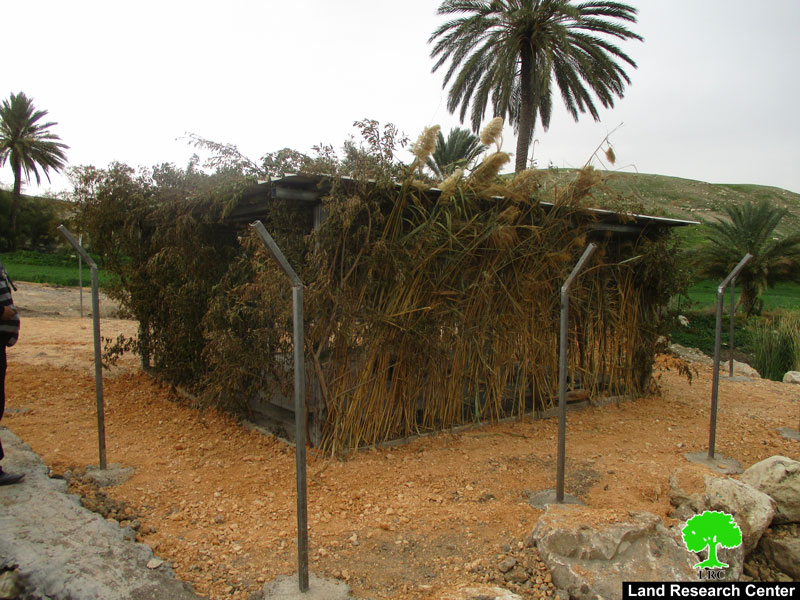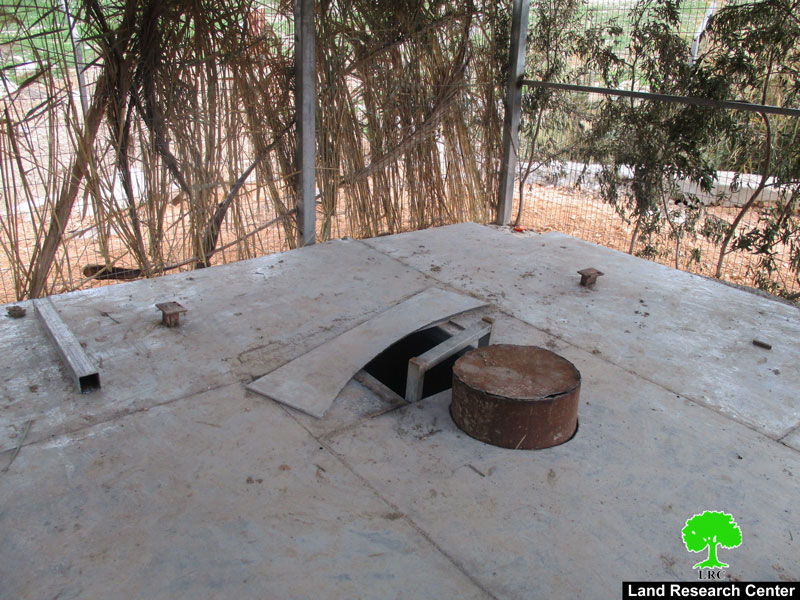 Photos 1-3: the targeted spring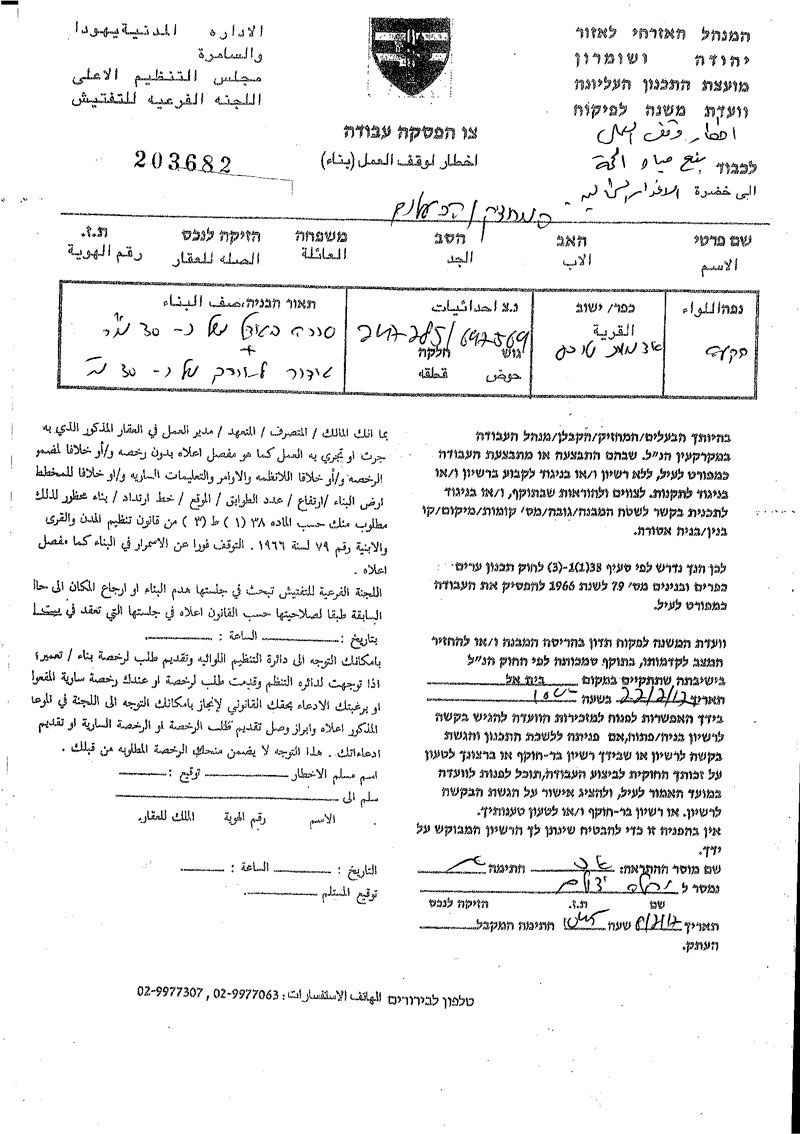 Attachment to the military order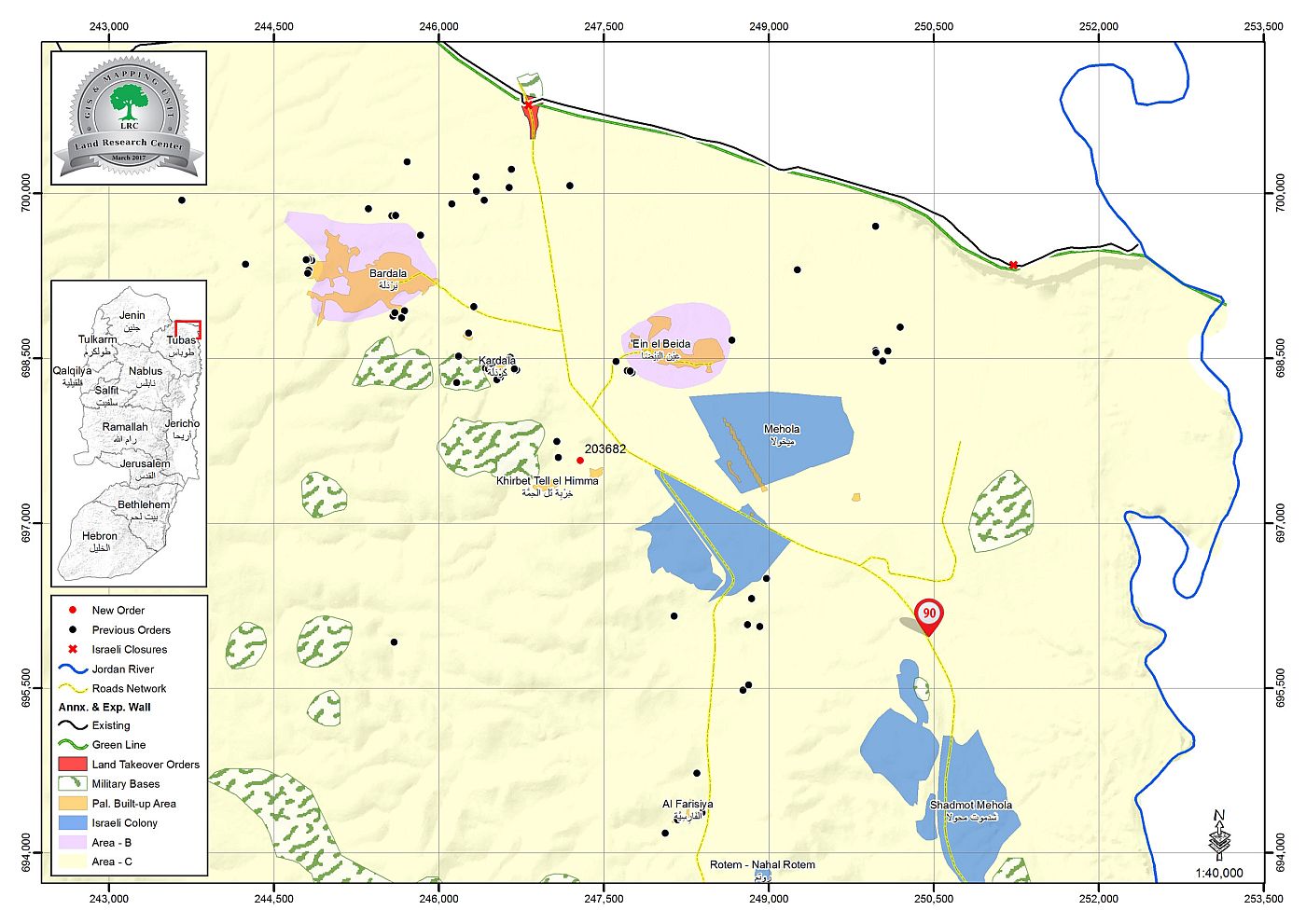 It should be noted that AL-Himmeh water spring is one of the well-known water resources in the Palestinian Jordan Valley. Historically, the spring provided water for herders and farmers. Around 80 agricultural dunums are irrigated by the spring.
During the occupation time, it worked hard to put hands on all water resources as part of a policy to displace indigenous people from the Jordan Valley.
The reason behind rehabilitating the spring is to make it accessible to Bedouin farmers and herders of the area ( seven families including 41 members, 19 of which are children).
It is reported that some of the Palestinian water resources such like springs are facing shrinkage problem due to the occupation's digging activities to establish artisan wells in the nearby colonies.
Prepared by
The Land Research Center
LRC