Large fines to restore confiscated tents owned by residents from Al-Himmeh hamlet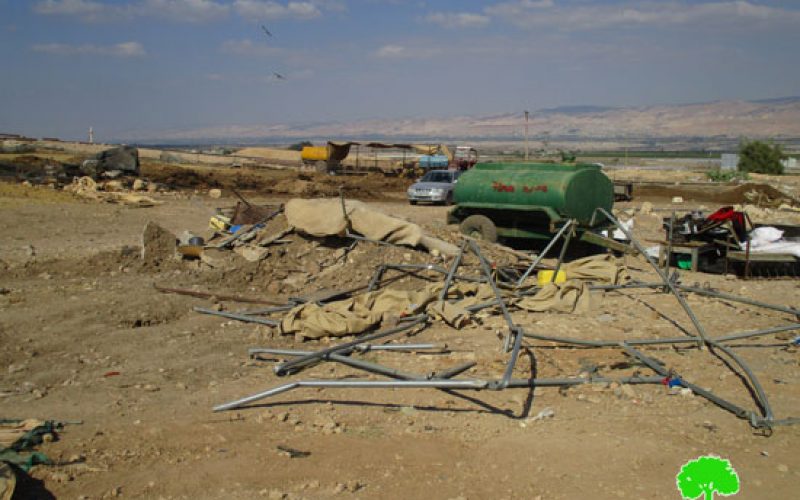 Violation: large fines on tents
Location: Al-Himmeh hamlet- Tubas governorate
Date: February 01, 2017
Perpetrators: Israeli Occupation Forces
Victims: citizen Mohammad Ayyoub
Details:
The so-called Planning and Construction Committee- Israel Civil Administration imposed huge fines with the value of 3,31 dollars on two confiscated tents from the area of Al-Himmeh. The tents belong to citizen Mahmoud Ayyoub and were confiscated on November 2016.
Noteworthy, the tents were given to the affected people after getting their structures demolition in an Israeli attack on the whole community. Five Bedouin families became homeless where six residential tents and another sheep tents got demolished as a result.
It should be noted that such Israeli attacks are implemented as a step to evict Bedouins from their area. The occupation forces tend to confiscate agricultural equipments and tents gifted by relief organization. Not only, the occupation imposes high fines on confiscated items to put heavy burden on Bedouins' shoulders.
As a matter of fact, Israeli Occupation army has previously declared most of Jordan Valley lands as closed military zones and imposed many access and use restrictions on Palestinian owners of lands. Most Bedouin communities in the area are now threatened of eviction and forcible displacement.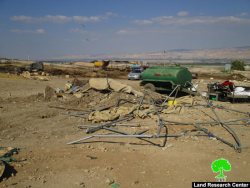 Photo 1: Al-Himmeh Bedouin community after the demolition operation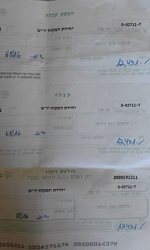 Photo 2: the Israeli fine imposed on the tents
It should be also noted that what happens in Al-Himmeh area is a systematic policy to displace Bedouins from their indigenous habitats. Five families were already displaced in November 2016. Not only, some other families got their tents confiscated by the occupation. The tents were gifted by relief organizations after the families got their structures demolished.
Given all that, colonists were given some lands confiscated from the hamlet to establish a new colonial outpost to be added on the long list of Israeli threatening gatherings in the Jordan Valley.
Land Research Center LRC sees that demolitions contradict with all the International conventions and Humanitarian laws including:
Article 17 of the (1948) Universal Declaration of Human Rights stating: "Everyone has the right to own property alone as well as in association with others. No one shall be arbitrarily deprived of his property."
Section ‹G› of article 23 of the (1907) The Hague Conventions asserting: "In addition to the prohibitions provided by special Conventions, it is especially forbidden to destroy or seize the enemy's property, unless such destruction or seizure be imperatively demanded by the necessities of war."
Article 53 of the Geneva Fourth Convention (1948) declaring: "Any destruction by the Occupying Power of real or personal property belonging individually or collectively to private persons, or to the State, or to other public authorities, or to social or cooperative organizations, is prohibited, except where such destruction is rendered absolutely necessary by military operations."
Section 1, Article 11 of the International Covenant on Economic, Social and Cultural Rights (1966): "The States Parties to the present Covenant recognize the right of everyone to an adequate standard of living for himself and his family, including adequate food, clothing and housing, and to the continuous improvement of living conditions.
Prepared by
The Land Research Center
LRC