Israel ratifies new master plan for Givat Ze'ev colony
Violation: ratifying new master plan for a colony
Location: Beituniya city- Ramallah governorate
Date: February 27, 2017
Perpetrators: Higher Planning Council- Israel Civil Administration
Victims: residents of Beituniya
Details:
Higher Planning Council- Israel Civil Administration declared on February 27, 2017 the new master plan no. 220/24 for Givat Ze'ev colony that is founded on lands from Beituniya city, west Ramallah governorate.
The plan is reported to target the natural block number 26 from Beituniya city.
Objectives of the plan:
Changing the use of lands from agricultural to residential area D, public facilities and buildings, public and open areas, roads, recreational areas and future planning areas.
Canceling roads and routes of the master plans numbers 901 and 984
Delineating a route for the road number 4430
Specifying instructions and conditions of use of proposed ends of the plan
It should be noted that the targeted areas were confiscated ten years ago on the claim of "security purposes". The occupation took advantage of the lands being isolated behind the apartheid wall l to expand the outpost an annex new residential units to Givat Ze'ev colony.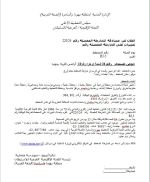 Photo 2: the advertisement featured on the webpage of Israel Ministry of Interior
About Beituniya:
3km to the west of Ramallah, Beituniya is edged by Ein Keniya from the north, Ein Arik and Beit Ur from the west, Rafat from the east and Beit Duqo and Al-Jeeb from the south.
With a total area of 21165 dunums, of which 3081 dunums are the city's built-up area, Beituniya accommodates 25482 people (2014)
The Israeli occupation confiscated an area of 3385 dunums from the city detailed as follows:
1. Israeli colonies confiscated an area of 778 dunums as follows:
Colony

Year of establishment

Confiscated dunums

Population

Beit Horon

1977

222

822

Beit Horon B

1977

109

—

Givat Ze'ev

1982

447

10,790

Total

778

11,612
2. the bypass road number 443 confiscated 687 dunums form the city
3. the apartheid wall looted 1261 dunums for its route and isolated 12655 dunums behind its construction
4. 656 dunums are taken for an Israeli military camp
According to Oslo Accords, the lands of Beituniya are classified as follows:
3797 dunums are classified as area A
470 dunums are classified as area B
16897 dunums are classified as area C
Land Research Center sees Israel continuous expansion on colonies in the West Bank and Jerusalem at the expense of Palestinian and lands a flagrant violation of Human Rights and all international laws and conventions, which prohibit disposition of public properties in occupied countries.
UN Resolutions
UN Security Council Resolution 242 of 1967: calls for
the Withdrawal of Israel armed forces from territories occupied in the recent conflict;
Termination of all claims or states of belligerency and respect for and acknowledgment of the sovereignty, territorial integrity and political independence of every State in the area and their right to live in peace within secure and recognized boundaries free from threats or acts of force." [4]
UN Security Council Resolution 449 of 1979: the Security Council determined:
"that the policy and practices of Israel in establishing settlements in the Palestinian and other Arab territories occupied since 1967 have no legal validity and constitute a serious obstruction to achieving a comprehensive, just and lasting peace in the Middle East"
UN Security Council Resolution 452 of 1979: states that
"the policy of Israel in establishing settlements in the occupied Arab territories has no legal validity and constitutes a violation of the Fourth Geneva Convention relative to the Protection of Civilian Persons in Time of War of 12 August 1949" and "calls upon the Government and people of Israel to cease, on an urgent basis, the establishment, construction and planning of settlements in the Arab territories occupied since 1967, including Jerusalem."
UN Security Council Resolution 465 of 1980:
It expressed concern at Israeli settlement policy in the Arab territories and recalled resolutions 237 (1967), 252 (1968), 267 (1969), 271(1969) and 298 (1971). It further called upon the State and people of Israel to dismantle such settlements. The resolution calls on all states 'not to provide Israel with any assistance to be used specifically in connection with settlements in the occupied territories'.
UN Security Council resolutions in regard to Israeli colonies:
UN Security Council resolution 446, article 3 " Calls once more upon Israel, as the occupying Power, to abide scrupulously by the 1949 Fourth Geneva Convention, to rescind its previous measures and to desist from taking any action which would result in changing the legal status and geographical nature and materially affecting the demographic composition of the Arab territories occupied since 1967, including Jerusalem, and, in particular, not to transfer parts of its own civilian population into the occupied Arab territories;"
Un Security Council resolution 452, article 3"Calls upon the Government and people of Israel to cease, on an urgent basis, the establishment, construction and planning of settlements in the Arab territories occupied since 1967, including Jerusalem;"
Un Security Council resolution 465, Strongly deplores the continuation and persistence of Israel in pursuing those policies and practices and calls upon the Government and people of Israel to rescind those measures, to dismantle the existing settlements and in particular to cease, on an urgent basis, the establishment, construction and planning of settlements in the Arab territories occupied since 1967, including Jerusalem;
Calls upon all States not to provide Israel with any assistance to be used specifically in connexion with settlements in the occupied territories;
Un Security Council resolution 242, Affirms that the fulfilment of Charter principles requires the establishment of a just and lasting peace in the Middle East which should include the application of both the following principles:

(i) Withdrawal of Israel armed forces from

territories occupied in the recent conflict;
(ii) Termination of all claims or states of belligerency and respect for and acknowledgment of the sovereignty, territorial integrity and political independence of every State in the area and their right to live in peace within secure and recognized boundaries free from threats or acts of force;
Prepared by
The Land Research Center
LRC