Final demolition order on a residence in the Hebron village of Deir Samit
Violation: serving final demolition order
Location: Deir Samit village- Hebron
Date: February 09, 2017
Perpetrators: Israel Civil Administration
Victims: citizen Ahmad Hroub
Details:
Israeli Occupation Authorities served on February 09, 2017 a final demolition order on the residence of citizen Ahmad Hroub from Deir Samit village, west Hebron governorate on the claim of "unlicensed construction".
The military order number 504883 gave the affected citizen a seven day deadline to stop-work and demolish what has been so far built. In case the owner fails at implementing the order, the Israeli Occupation Forces will carry out the demolition and all costs will be billed to the owner.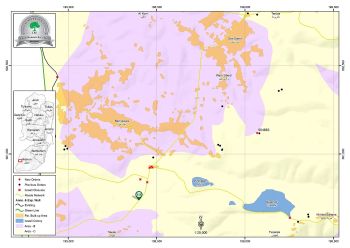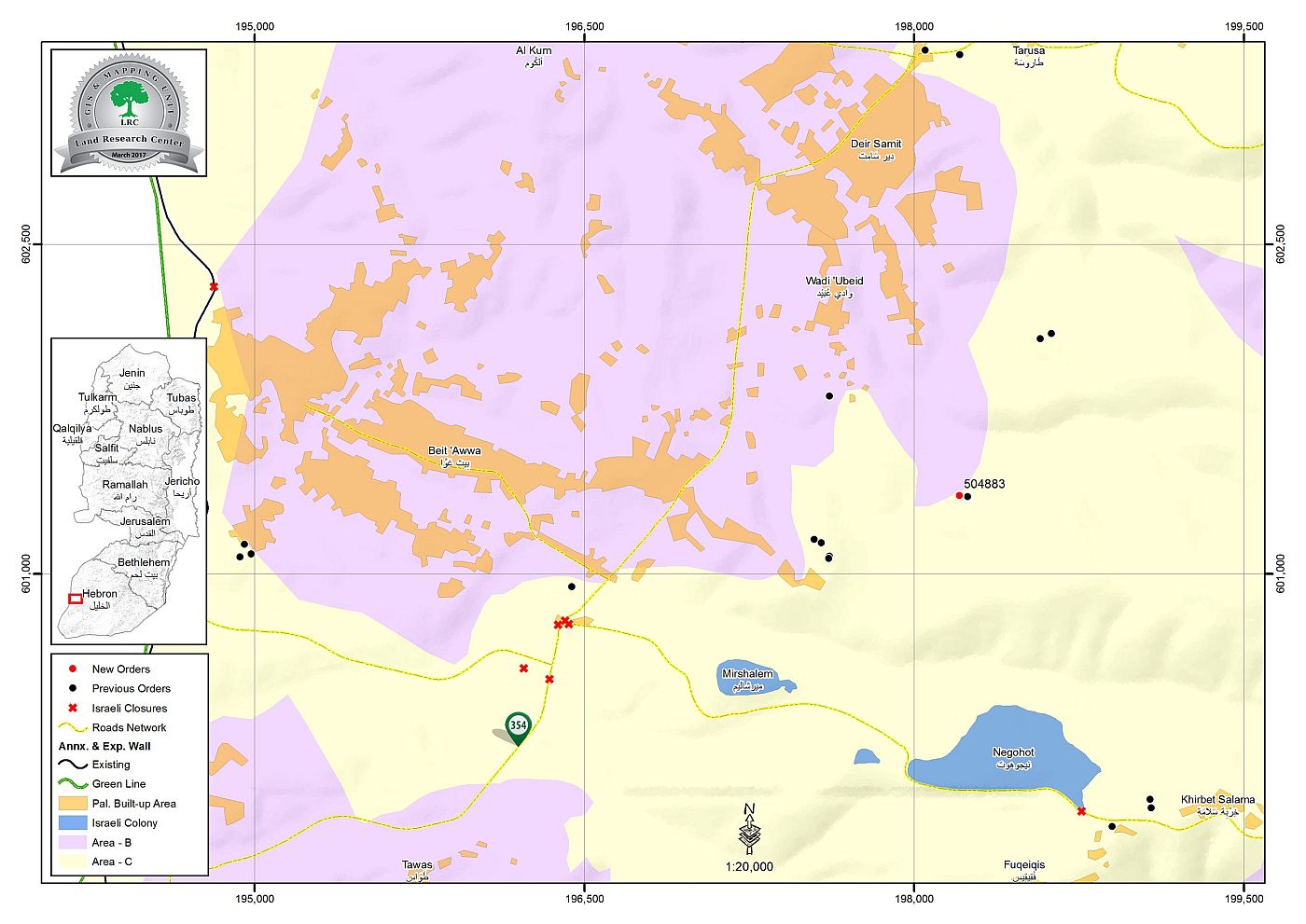 Map 1: the location of the threatend house
It should be noted that Israeli Occupation Forces served on November 12, 2016 a stop-work order on the same house on the claim of "unlicensed construction". At time, the owner didn't prepare the legal file needed to object to the order in Israeli courts. Thus the house got served with final demolition order.
The threatened house is reported to be built in 2014 with a total area 150m2. The residence is home for four member family including two children.
Deir Samit "Al Yasiriya"[i]:
13 kilometer south west of Hebron, Deir Samit is surrounded by As Sumaya (north), Tarusa and Dura (east), Beit Awwa and Wadi Abed (south). It has a population of 6237 people according to statistics conducted in 2007. Deir Samit has a total area of 22273 dunums, 717 of which are built-up area of the town.
Two colonies are built on Deir Samit lands. The first one is Mirshalem and it confiscated 40.5 dunums. The second is Negohot which was built in 1982 and devoured 112 dunums of the village. It is inhabited by 134 colonists. Moreover, bypass road number 3265 which serves Jewish colonists only confiscated 413 dunums of the land. Let alone the Apartheid Wall that devoured 414 dunums and isolated 350 dunums. The Wall is 4143meters long.
According to Oslo Accords, 54% of Deir Samit lands is under Area B (PA is in charge of civil matters with Israel responsible for security) while 46% is under Area C (Israel maintains full security and administrative control).
[i] Source: Geographic Information System- Monitoring Israeli Violations Team- Land Research Center
Prepared by
The Land Research Center
LRC