Stop-work orders on structures east Yatta town in Hebron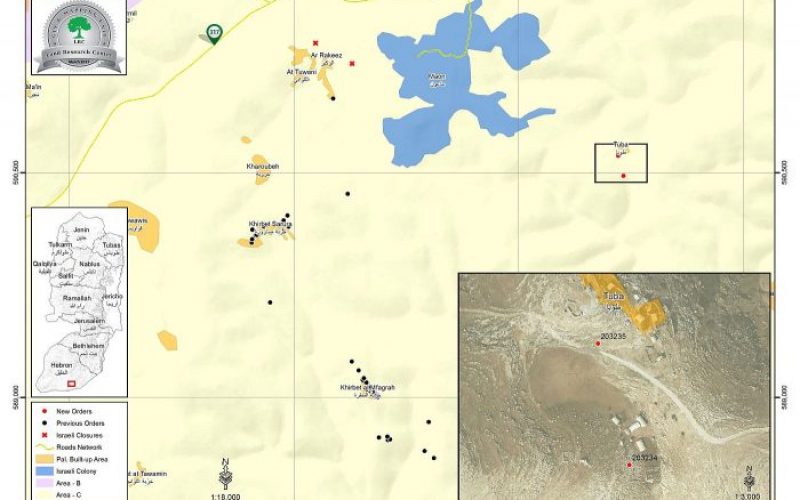 Violation: issuing stop-work orders
Location: Masafer Yatta- Al-Tuba hamlet
Date: January 24, 2017
Perpetrators: Israel Civil Administration
Victims: residents of the hamlet
Details:
Israeli Occupation Forces notified on January 24, 2017 some structures of stop-work in the area of Al-Tuba, east Yatta town on the claim of "unlicensed construction". Masafer Yatta village council asserted that a vehicle relative to Israel Civil Administration raided the area and issued two stop-work orders on the following:
Residence of citizen Ibrahim Awad: it is of 40m2 and was built in 2016.
"Gatherings" tent: it is of 30m2 and was set up by Action Aid organization one year ago.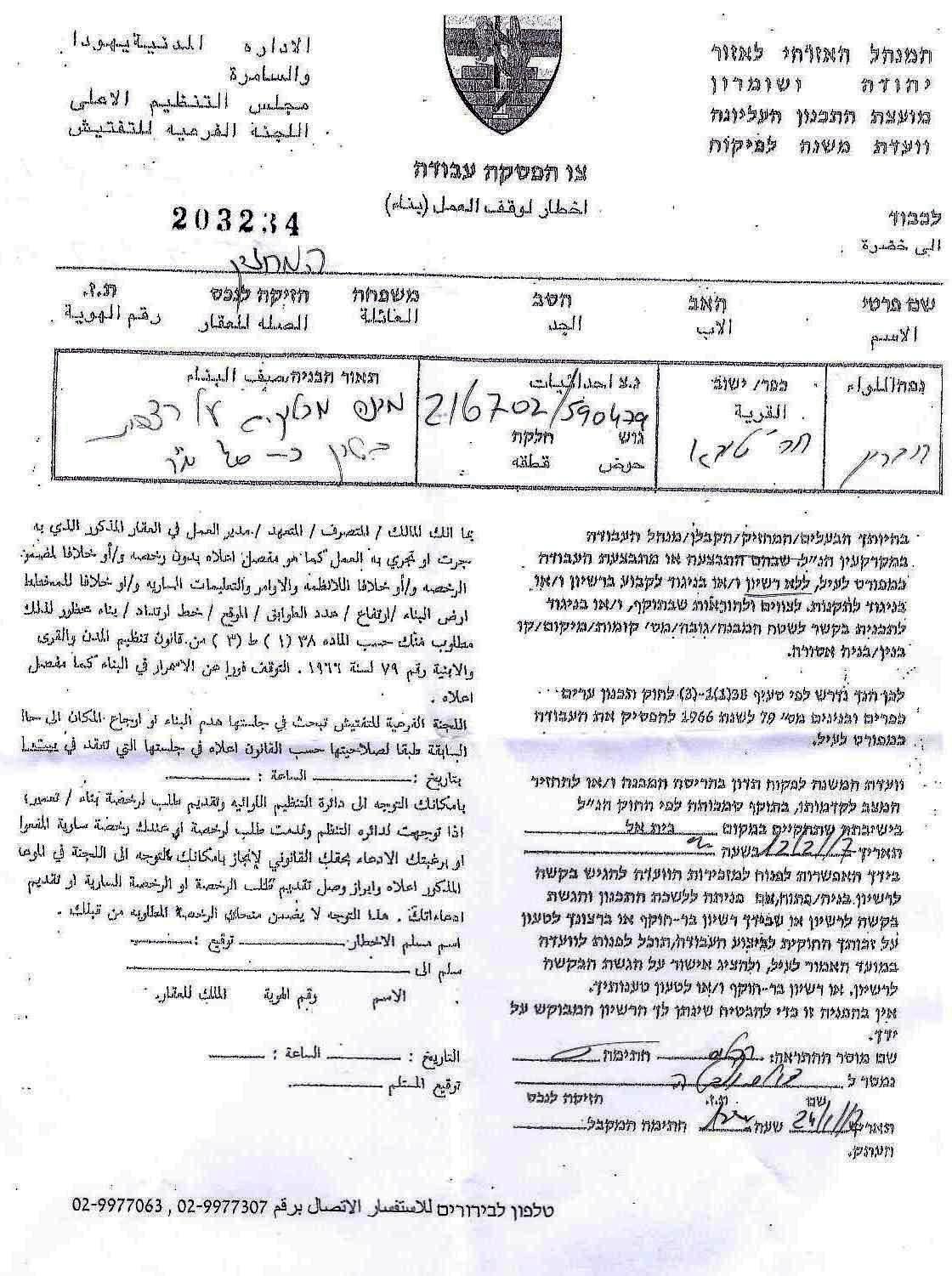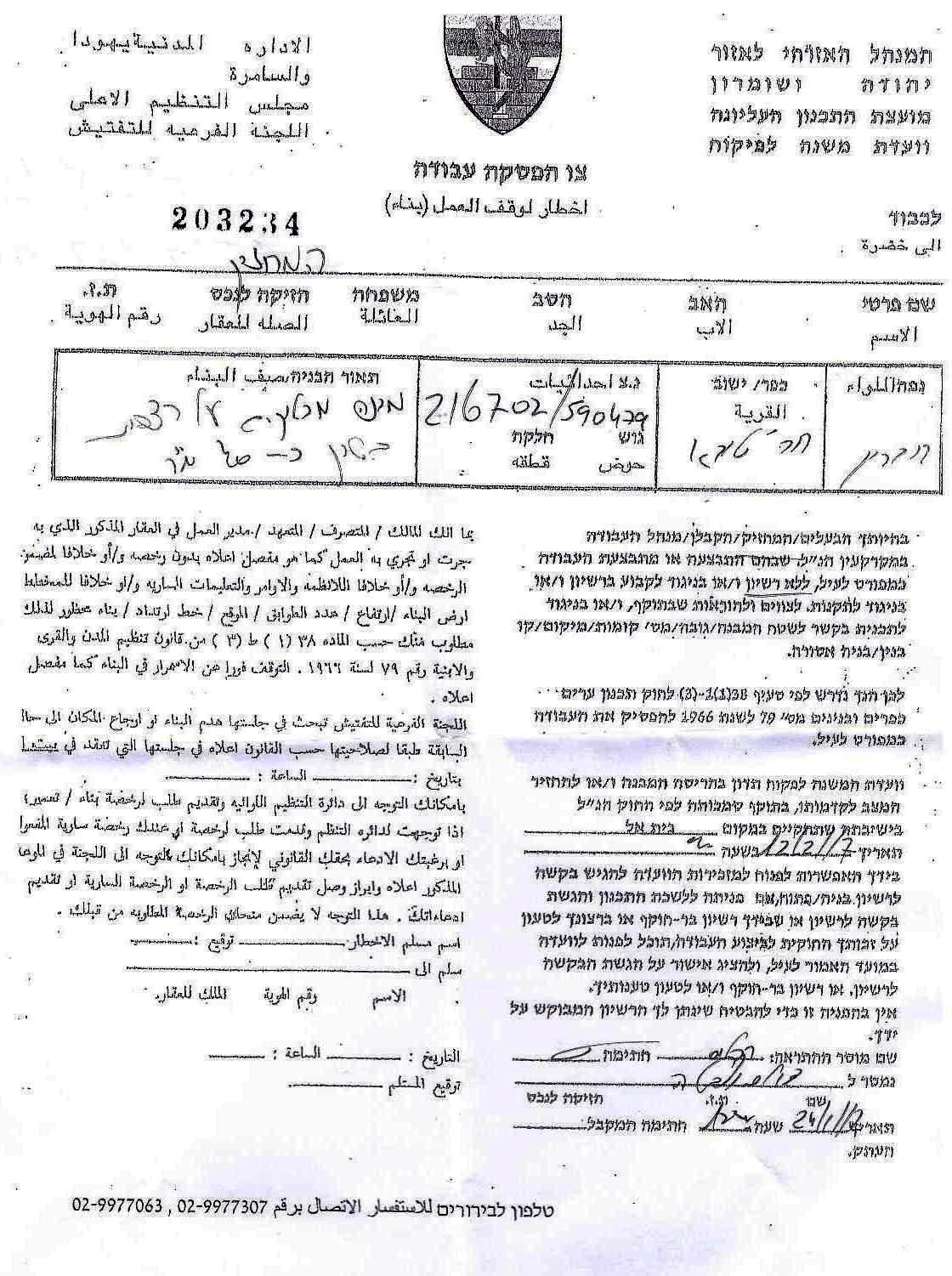 Photo 1: the stop-work order on Awad's residence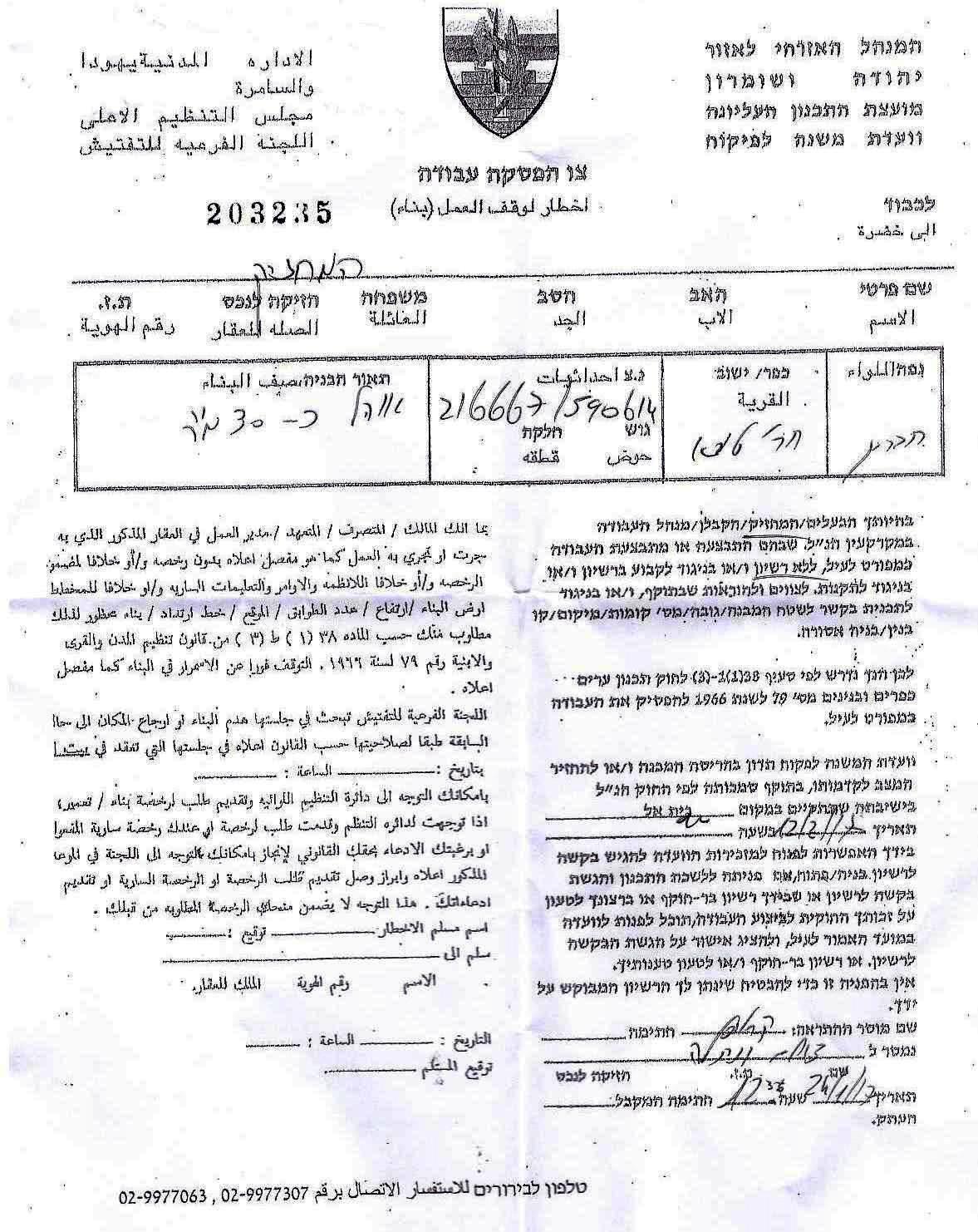 Photo 2: the stop-work order on the tent
It should be marked that the orders mentioned that the structures were "unlicensed" and ordered halt on construction works. February 12, 2016 was assigned as the hearing session for the Inspection Sub-Committee in the Israeli court of Beit El colony to consider whether to demolish the structures or restore their previous status.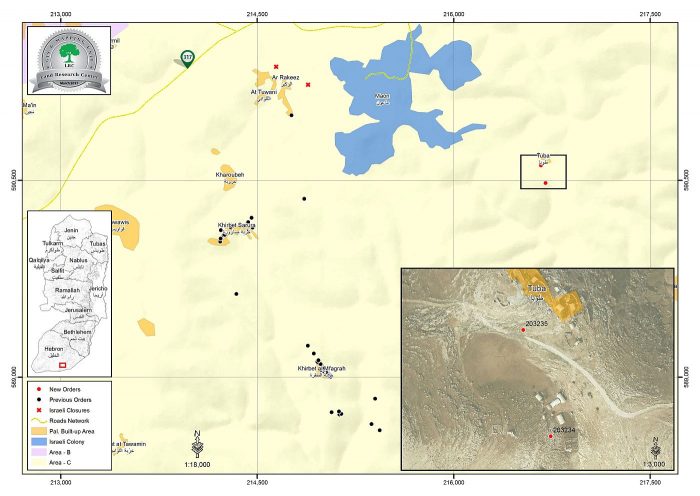 It should be noted that Ma'on colony, which is established on confiscated lands from Yatta town is located to the west of Khirbet AL-Tuba. Colonists of the area usually carry out attacks on Palestinian farmers and herders at time of being present in their lands. Moreover, school boys and girls got attacked many time on their way to school by Ma'on colonists,
Khirbet Al-Tuba:
To the east of Yatta town, Al-Tuba hamlet is founded with a total population of 70 people, who live off of livestock and cultivation. Residents of the area live in simple tents and house built by metal slaps.
Prepared by
The Land Research Center
LRC