Stop-work orders on residential and industrial structures in Tulkarm governorate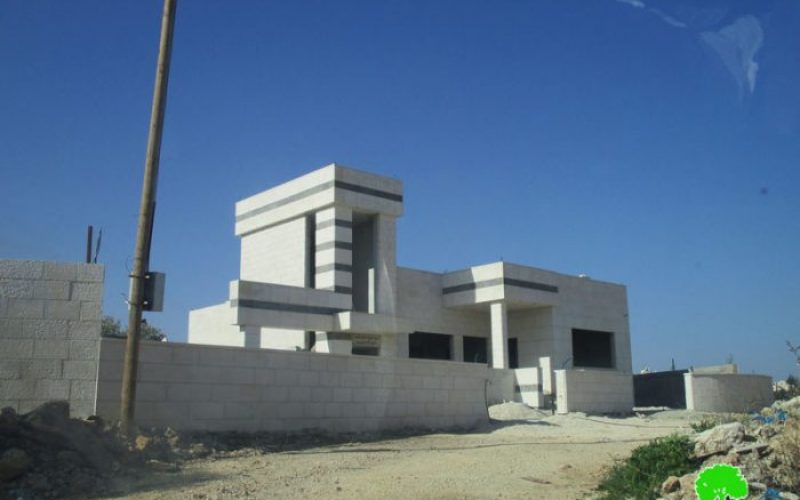 Violation: issuing stop-work orders
Location: Far'oun village- Tulkarm
Date: January 29, 2017
Perpetrators: Planning and Construction Committee- Israel Civil Administration
Victims: three Palestinian families
Details:
The Planning and Construction Committee- Israel Civil Administration delivered on January 29, 2017 three Palestinian families stop-work orders, which targeted two under construction residences and detergents factory on the claim of "unlicensed construction". It should be noted that the detergents factory is considered a source of income for six Palestinian families. It was established in the southeastern of the village three years ago.
According to the orders, the affected were given a deadline until February 16, 2017 to complete all licensing procedures. This comes in time with the hearing session of Planning and Construction Committee- Israel Civil Administration in Beit El court to consider the legal status of the notified structures. The following table shows information about the affected owners and structures:
Affected citizen

Family

Minors

Nature of notified structure

No. of order

Photo

Fuad Misleh

9

2

400m2 barrack (detergents factory)

60m2 room

12m2 room

Maher Hattab

11

4

180m2 under construction house

Eyad Al-Jallad

6

2

210m2 under construction house

Total

26

8

7
Source : Field observation- Department of Monitoring Israeli Violations- Land Research Center-2017
About Far'un:
Far'un is located 3 km to the south of Tulkarm, edging the armistice line. Its total area is 8000 dunums which were reduced to 4000 due to the construction of the segregation wall. It is inhabited by 3500 people, most of them are farmers. 70 % of the village lands are planted with olives and citrus; however, the planted area is shrinking due to water shortage and land confiscations.
Prepared by
The Land Research Center
LRC