Israeli Occupation Forces seal off the eastern entrance of Silwad town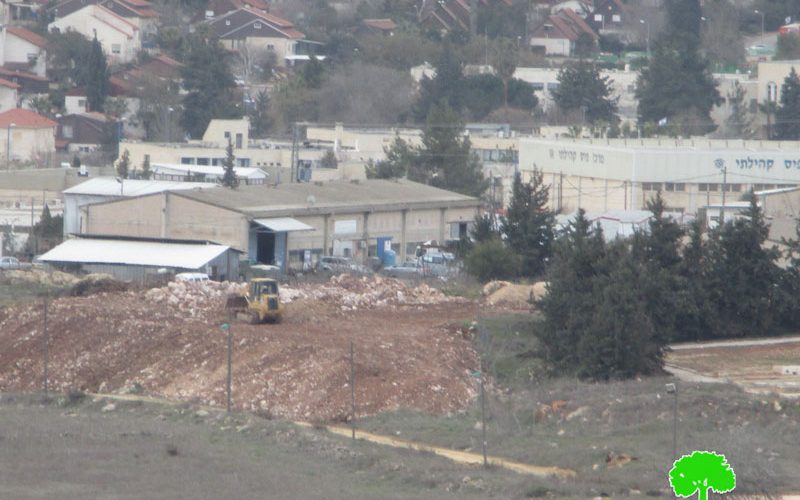 Violation: closing a town's entrance
Location: Silwad town-Ramallah governorate
Date: January 11, 2017
Perpetrators: Israeli Occupation Forces
Victims: residents of Silwad
Details:
On January 11, 2017, the Israeli Occupation Forces sealed off the eastern entrance of Silwad town via a metal gate and denied entry and exit for Palestinians.
It should be noted that the closure came in time with massive ravaging works conducted by the occupation nearby the entrance. The works are believed done to close the whole area and declare it inaccessible for Palestinians.
Some of the ravaging works aim at developing the infrastructure of Ofra colony that is founded adjacent to the entrance. Amonah outposts caravans are believed to be moved to the recently ravaged area.
According to field visits data, the ravaged lands totaled 18 dunums in area.
Colonial plan to construct 68 residential units as a response to Israel Supreme Court's decision to evacuate 9 residential units in Amonah outpost:
Israel's Prime Minister, Netanyahu, gave orders to push forward a plan to establish 68 residential units in Ofra colony. He explained that this step is a response to the Supreme Court's decision of evacuating Amonah outpost.
According to the decision, the nine residential units must be demolished within a ten day deadline but colonists requested a delay until May 09, 2017.
Photo 1: the closed entrance of Silwad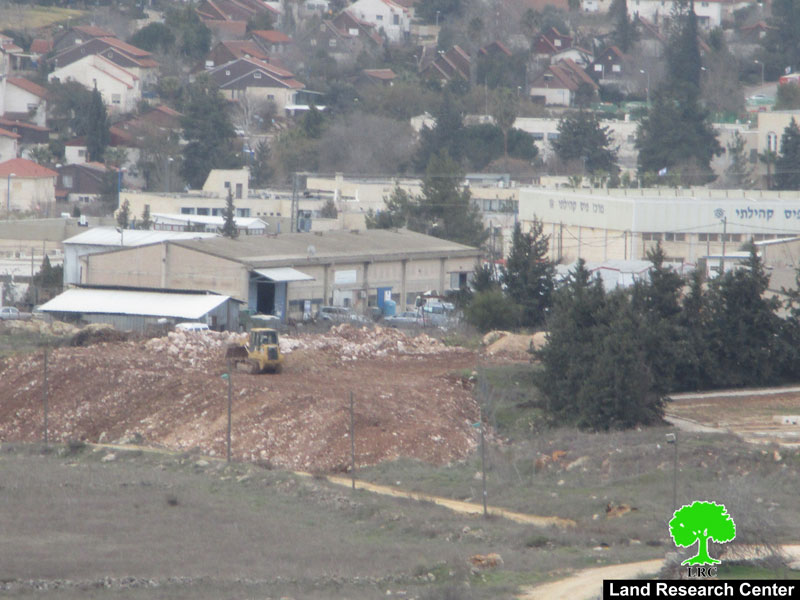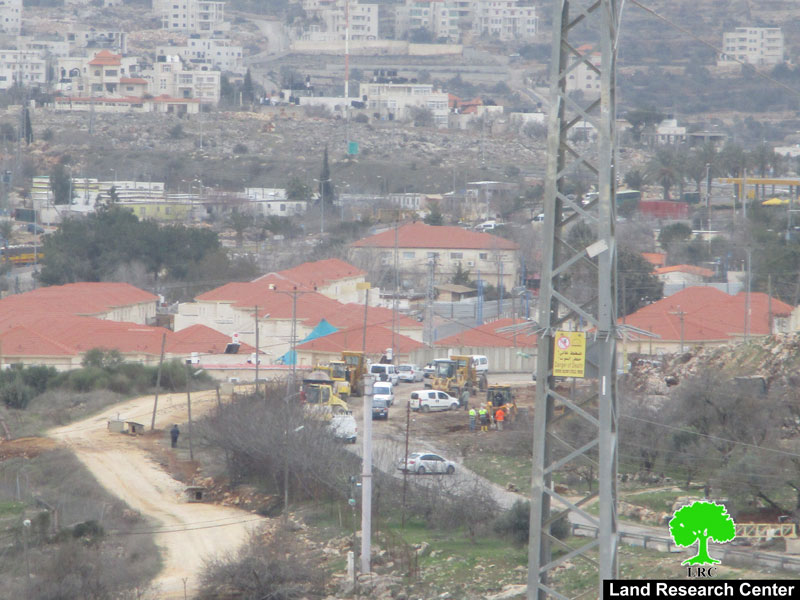 Photos 2+3: the ravaging works nearby the entrance
The mayor of Silwad, Abdelrahman Saleh, told Land Research Center that closing the entrance will have very negative effects on the area's residents and economy. People will have to take new substitute roads to reach their daily destinations and to move to Ramallah city. This will cost more money than before, said he.
About Silwad :
It is located to the northeastern part of Ramallah with a total land area of 18,400 dunums, of which 5,100 dunum is the town's built-up area. The town populates around 10,000 people according to the data of Silwad local council.
Colonies like Ofra and Amonah, which are founded on the eastern part of Silwad, confiscated more than 21% of the town's lands.
Some International conventions and Humanitarian laws pertaining to attacks on land and natural resources are:
Article 17 of the Universal Declaration of Human Rights states:
Everyone has the right to own property alone as well as in association with others.
No one shall be arbitrarily deprived of his property.
Article 1 of the International Covenant on Civil and Political Rights States:
"All peoples may, for their own ends, freely dispose of their natural wealth and resources without prejudice to any obligations arising out of international economic co-operation, based upon the principle of mutual benefit, and international law. In no case may a people be deprived of its own means of subsistence."
Prepared by
The Land Research Center
LRC