Israeli Occupation Forces fence lands nearby Efrat colony in Bethlehem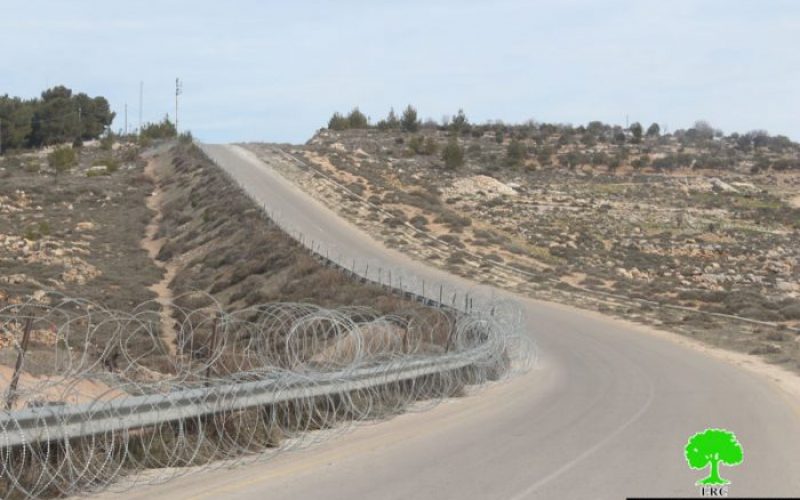 Violation: fencing Palestinian lands
Location: Wad Rahhal- Bethlehem
Date: December 31, 2016
Perpetrator: Israeli Occupation Forces
Victims: residents of Bethlehem villages
Details:
Israeli Occupation Forces fenced on December 31, 2016 Palestinian lands located nearby Efrat colony, which is founded on confiscated lands from Wad Rahhal area. Noteworthy, the fence extended 3km.
Stressfully, the occupation forces installed the fence in an area relatively distant from the colony in a step to take over massive area of lands. In reality, the plan is not to fence the area but rather to confiscate lands from the colony's expansion.
Representative of Anti Wall Commission told LRC the following:
" the fence hinders farmers from accessing their lands and destroy agriculture in there. It is like soldiers and colonists fake problems to take over as much land as possible" The attacking force was also reported to set up barbed wires at the agricultural gates founded in the area.
Wad Rahhal area has been repeatedly broken into by Israeli forces and army soldiers as part of harassment policy and collective punishment on residents. Many houses are demolished and lands are ravaged in the area.
photos 1-5: the barbed wires nearby Efrat colony
About Wad Rahhal:
It is one of villages relative to Bethlehem governorate and is located to the south of it. The village is edged by Janatah from the east, al-Khadr from the north, Wadi al-Nis from the west and Jurat al-Sham'a from the south. It is of 4132 dunums in area and is inhabited by 1650 people. PCBS 2013
Prepared by
The Land Research Center
LRC