Israeli Occupation Forces confiscate solar panels from the Hebron village of Susiya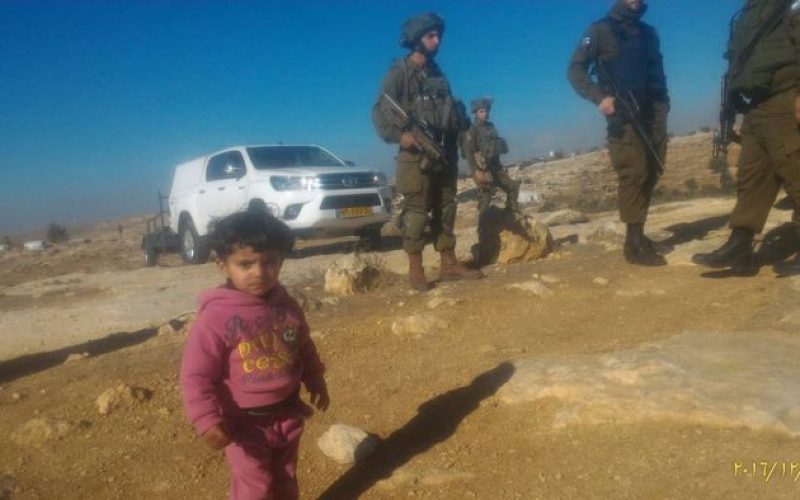 Violation: confiscation of solar panels
Date: December 06, 2016
Perpetrators: Israel Civil Administration and army
Victims: Susiya residents
Details:
Israeli Occupation Forces confiscated on December 06, 2016 some solar panels and electricity generators from Susiya village, south Yatta town in Hebron governorate.
Susiya village council said that a force from Israel army accompanied by the so-called Israel Civil Administration raided the village and carried out the confiscation operation. Workers embarked on dismantling some items and loaded them into special trucks. At the end of the operation, the affected people were delivered a minutes of confiscation.
It should be marked that the confiscated items were five iron bases and three solar panels gifted by Commit Me Company to support people of the area and provide them with power supply.
Photos 1-5: at time of confiscation
It is reported that Israeli Occupation Forces mentioned in the minutes of confiscation that the confiscated items will be stored in Kfar Etzion colony.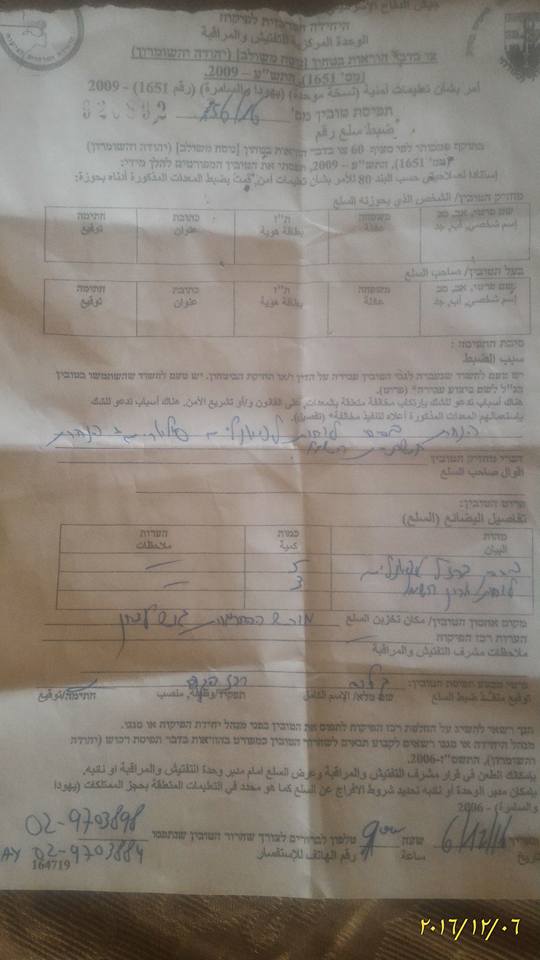 Photo 6: the minutes of confiscation
It should be also marked that Susiya village depends on solar panels to generate electricity. Due to fact that the area consumes much power in lighting structures and dairy productions, Commit Me company gifted more solar panels to the residents to meet their needs. Intentionally, the Israeli occupation forces confiscated the recently gifted panels.
With a total population of 300 inhabitants, Susiya village is reported to be under the threat of forcible displacement, taking into consideration that the Israeli colony of Susiya founded in the area is constantly expanding at the expense of Palestinian lands.