Final stop-work orders on four residences in the Hebron town of Beit Awwa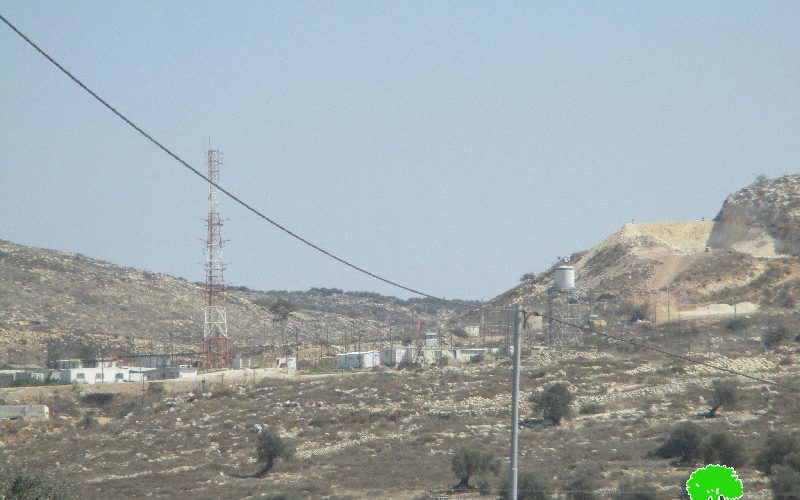 Violation: issuing final demolition orders
Date: December 25, 2016
Location: Beit Awwa- Hebron governorate
Perpetrator: Israel Civil Administration
Victims: Al-Masalmeh family
Details:
Israeli Occupation Authorities delivered on December 25, 2016 final demolition orders for the owners of residences in Beit Awwa town, west Hebron governorate .
Residents of the area said that a vehicle relative to Israel Civil Administration accompanied by an army patrol raided the area of Um Hdhwa, east of the town, where the Planning and Construction officer issued final demolition orders on some residences. Noteworthy, the houses belong to Masalmeh family.
The orders mentioned that the structures were built without proper license\ permit and ordered to demolish what has been so far built within a seven day deadline.
The targeted residences belong to the following people:
No.

Name

Family

Minors

No. of floors

Area\m2

Status of structure

Year of establishment

Order

Photo

1

Ahmad Yasir Masalmeh

8

6

1

240

Inhabited

2009

2

Abdelfattah Masalmeh

6

4

1

240

Inhabited

2010

3

Mohammad Masalmeh

6

4

2

270

Finishing phase

2014

4

Tal'at Masalmeh

5

3

1

100

Finishing phase

2014

Total

25

17

5

850
It is reported that Israeli Occupation Authorities served on September 21, 2016 stop-work orders on the recently notified structure on the same claim of unlicensed construction. Affected owners rushed to prepare the legal files needed to object against the orders in Israeli courts through a Law and Human Rights organization.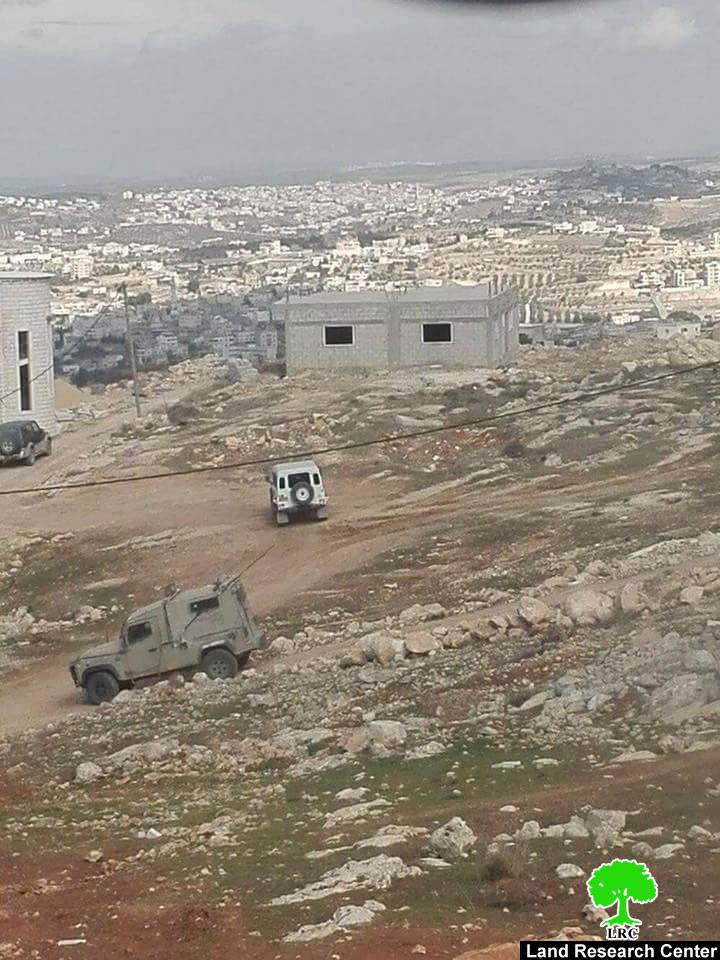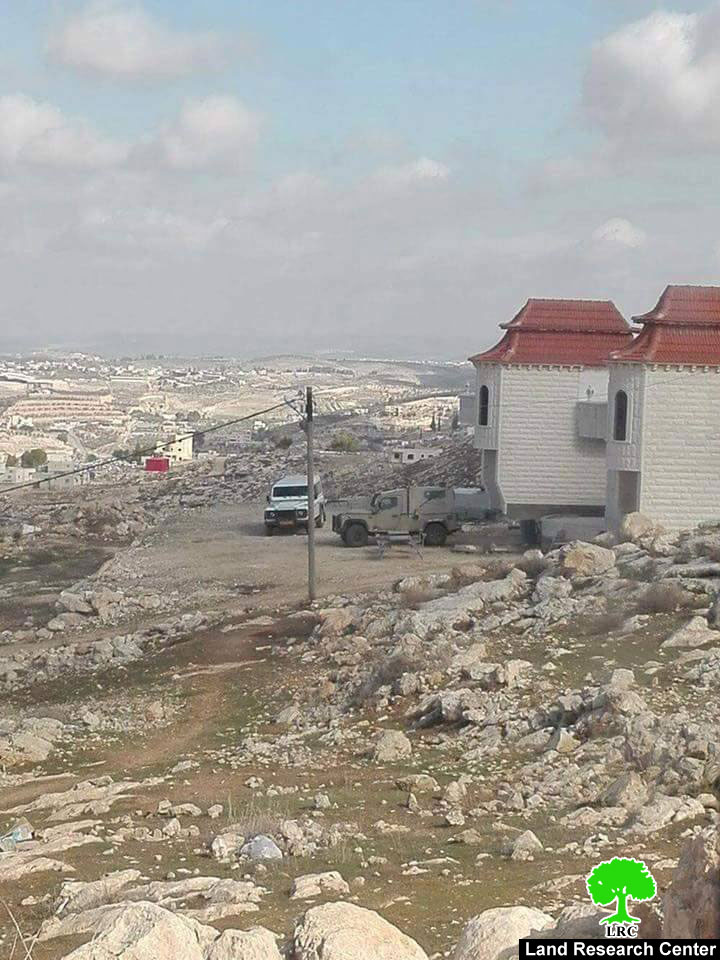 Photos 5+6: at time of raiding Um Hdhwa area, east Beit Awwa
About Beit Awwa:
Beit Awwa is located 17 km to the west of Hebron city and is edged by Deir Samit village from the north, occupied territories of 1948 from the west, Dura village from the east and Sikka and Tawas villages from the south.
Its population mounts to 10,399 (2014 census) people. Beit Awwa's total land area is 22,428 dunums, of which1048 dunums are considered the village's built-up area.
Israeli colonies confiscated 152 dunums from Beit Awwa lands. Negohot colony that was established in 1982 confiscated around 112 dunums and is now home for 134 colonists. Also, Mirshalem colony confiscated 40 dunums from the village.
The apartheid wall is founded on 4061 meters from the area and was reported to confiscate 406 dunums and to isolate 380 other dunums behind its construction.
The lands of Beit Awwa are classified according to Oslo Accords as the following:
11846 dunums (53%) are classified as area B
10582 dunums (47%) are classified as area C
Prepared by
The Land Research Center
LRC