Israeli Occupation Forces demolish structures in the Jerusalem village of AL-Isawiya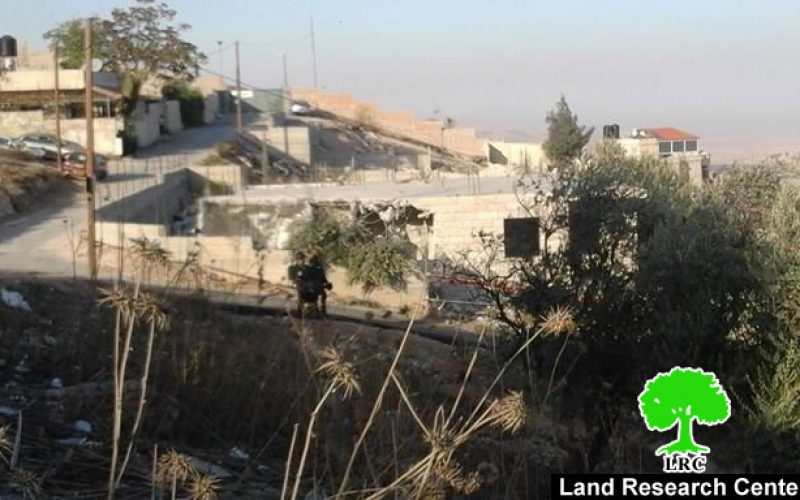 Bulldozers of Israeli occupation municipality's demolished on November 08, 2016 the building of Ghanem Mustafa which consists of two floors. The first floor included commercial stores (120 m2 each) while the second had an under-construction residential apartments with a total area of 220m2.
Ghanem said that he constructed the building to live in part of it and to lease the stores and make money. One store was leased for citizen Smaer Zeyad Al-Isawi, who used it to store some equipments. The other store was leased for citizen Said Showman, who intended to use it as a cosmetics store.
The second floor was supposed to be home for my sister Asmaa Mustafa; she is divorced and mother for three minors. Her house is inconvenient and small, said Ghanem.
Mustafa attempted to license his building and had appealed the demolition order but municipality crews didn't hesitate to execute the demolition and imposed a 265-thousnad NIS fine on him.
The area of Al-Isawiya is suffering from Israeli measures and restrictions seen in closures, checkpoints and harassments. Kids, women and elderly suffer from soldiers where dozens of youth get detained on daily basis. Houses and structures get demolished and sabotaged as a result.
Prepared by
The Land Research Center
LRC