Israeli Occupation Forces demolish commercial stores in the Jericho area of Al-Auja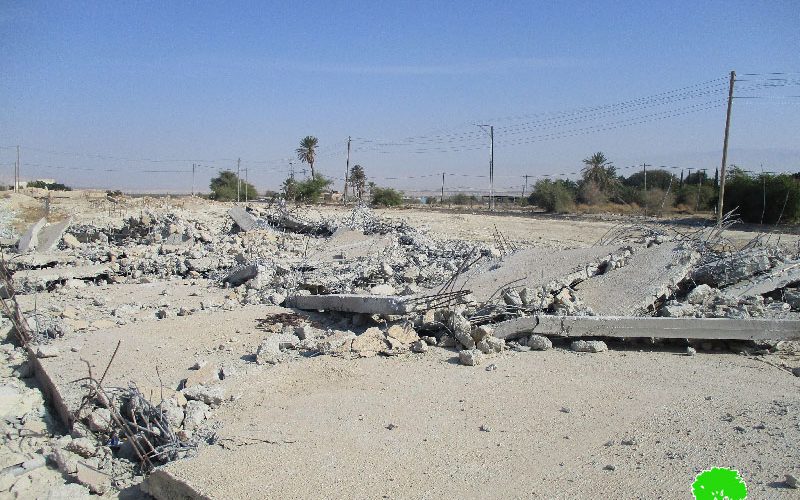 Violation: demolition of stores
Location: Al-Auja area- Jericho city
Date: November 14, 2016
Perpetrators: Israeli Occupation Forces
Victims: citizen Salah Fraijat
Details:
Dozers of Israeli Occupation Forces demolished on November 14, 2016 eight commercial stores that were still under construction in the area of Al-Auja. Noteworthy, the stores are only 5 meters away from the bypass road no. 90.
According to the data of field research, the target stores were 12m2 in area for each and are owned by citizen Salah Fraijat from Al-Auja area.
It should be marked that Fraijat started the construction of the stores in 2015. In the beginning of the past year, the citizen received a stop-work order and immediately hired an attorney to follow up on his case. The occupation rejected the licensing of the stores on the claim that they are founded in an area administratively controlled by the occupation. Thus, the stores were later demolished.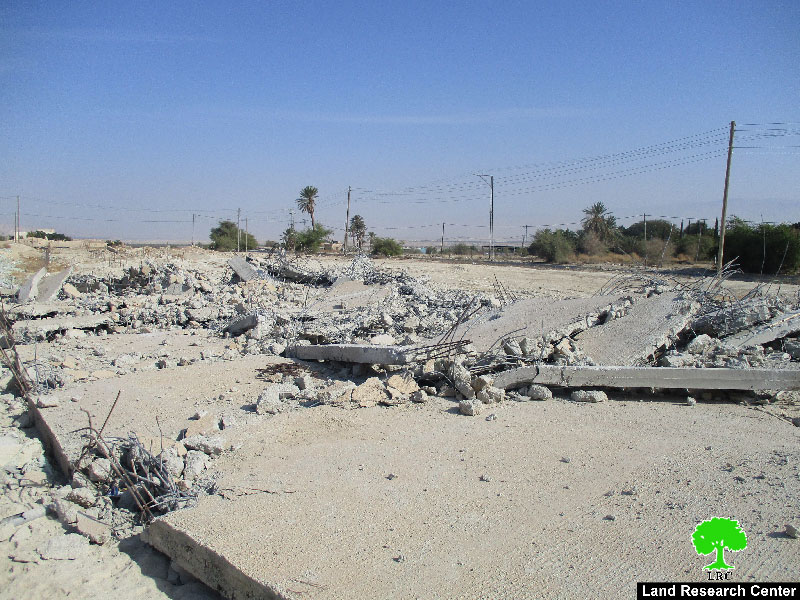 Photos 1-3: the demolition operation
Member of municipal council of Al-Auja, Hussein Sa'aydah, told Land Research Center that " the occupation is trying so hard to harass the area's residents. The area badly suffers from the vicious Israeli practices"
About Al-Auja:
Al 'Auja is located 12 km to the north east of Jericho city, adjacent to the Jordan River. It is edged by the eastern regional road that leads far north to Bisan. Its total area is 106399 dunums, 1186 of which is built up area of the village. (Source: Geographic Information System- Land Research Center)
The Israeli Occupation captured 4717 dunums of Al 'Auja for colonial expansion purposes besides having several military bases there that devoured 1600 dunums. Road no. 90 which is 8180 meters long took away more than 818 dunums of Al 'Auja.
5 colonies are founded on Al 'Auja land and they devoured 2299 dunums of the village lands. The colonies are: Gilgal, Netiv Hagedud, Niran, Yitav and Nihal Tsoori.
Prepared by
The Land Research Center
LRC