Israeli Occupation Forces confiscate tons of coal and agricultural equipments from Ya'bad town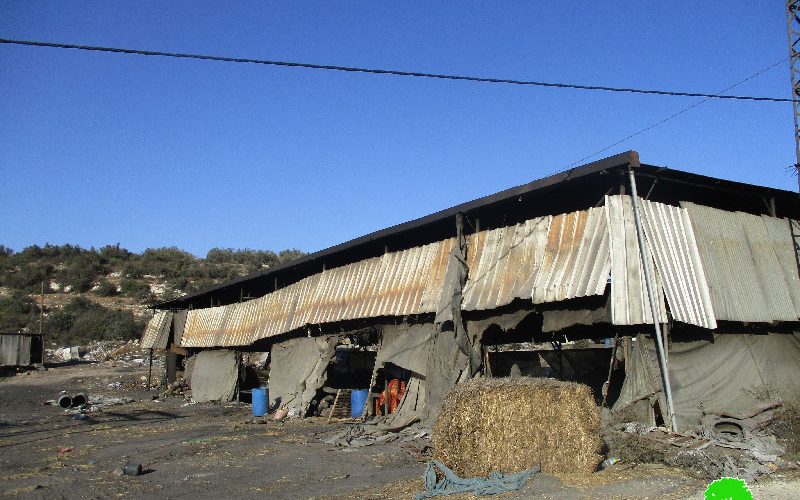 Violation: confiscation of materials and equipments
Location: Ya'bad town- Jenin
Date: November 17, 2016
Perpetrators: Israeli Occupation Forces
Victims: eight families from the town
Details:
Ya'bad town is well known for the craft of coal production. This handcraft is considered a source of income for tens of Palestinian families in the area and the neighboring villages and rural areas in addition to it being an economic revenue for the town.
It should be marked that the occupation has been trying over the past five years to halt and hinder this craft. To do so, Israeli Occupation Forces served many stop-work orders on coal production workshops, confiscated tons of it and banned the importing of coal from the areas behind the armistice line of 1949. Such Israeli measures caused tens of families to lose their source of income.
Today, the so-called Israel Civil Administration accompanied by a military patrol raided some coal production workshops and confiscated around 113 tons of coals, two agricultural tractors and small hammer (dozer), and a dolly used in moving coal. A minute of confiscation was delivered to the owners by the force officer.
Photos 1-6 :the coal workshops in Ya'bad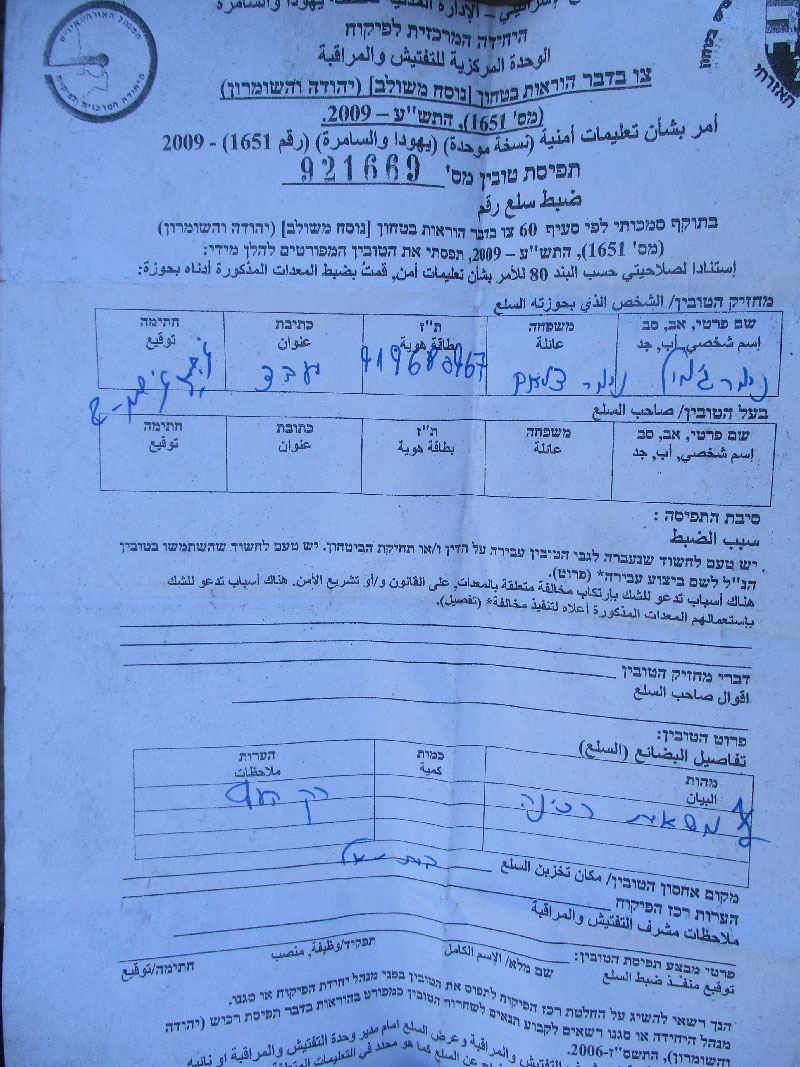 Photo 7: some of the confiscation orders
It is reported that the occupation threatened 13 coal workshops of demolition in case they kept on producing coals. This step was carried out on the claim that coal affects nature and causes bad odors for the neighboring colonies.
About the implications of the incident, the mayor of Ya'bad, Yousef Atarah, told Land Research Center the following:
" The so-called Israel Civil Administration and its military bodies work hard to destroy the economy of the town through closing its western and southern agricultural entrances and imposing a de facto that complicates the residents' lives. What the occupation has done is considered part of an escalating policy"
He also added:
" We contacted the Palestinian-Israeli District Coordination Office DCO and Jenin governor office to inform them of the confiscation issue but not results have been reached so far"
The following table shows information about the affected people and their properties:
| | | | |
| --- | --- | --- | --- |
| Affected citizen n | Family | Minors | Nature of confiscated material |
| Nimir Salah | 9 | 4 | 14 tons of coal (olive) |
| Mahmoud Abu Bakr | 6 | 3 | 35 tons of coal (citrus) |
| Subhi Zaid | 11 | 6 | Small hammer |
| Rafiq Zaid | 5 | 3 | 34 tons of coal (pine) |
| Jihad Atarah | 7 | 2 | 30 tons of coal (olive) |
| Khalid Abu Bakr | 8 | 4 | A dolly |
| Mansour Abu Bakr | 8 | 3 | Tractor |
| Ma'rouf Abu Baker | 5 | 3 | Ford Tractor |
| Total | 59 | 28 | |
Source : Field observation- Department of Monitoring Israeli Violations- Land Research Center-2016
About Ya'bad village:
The village is located 18 km to the west of Jenin governorate. It is edged by the villages of Al-Khiljan, Al-Tarm, Al-Araqa, Imraiha and Khirbet Mas'oud, Zabda from the north, Qaffin village from the west, Al-Qaffriat village from the east and Arraba, Al-Nazla Al-Sharqiya and Baqa Al-Sharqiya from the south.
With a total land area of 29572 dunums, of which 1814 dunums are the built-up area, Ya'bad is inhabited by 13640 people (2007).
The occupation confiscated 1840 dunums from Ya'bad; the confiscation is clarified as follows:
Israeli colonies confiscated 483 dunums as follows:
Year of establishment

Confiscated area\dunum

No. of colonists

Mevo Dotan

Jarmish
Bypass roads number (569 & 585) confiscated 1357 dunums.
The lands of Ya'bad are classified, according to Oslo Accords, as follows:
1674 dunums are classified as area "A"
8124 dunums are classified as area "B"
19774 dunums are classified as area "C"
Prepared by
The Land Research Center
LRC