Israeli government to ban "call for prayer" via speakers in occupied Jerusalem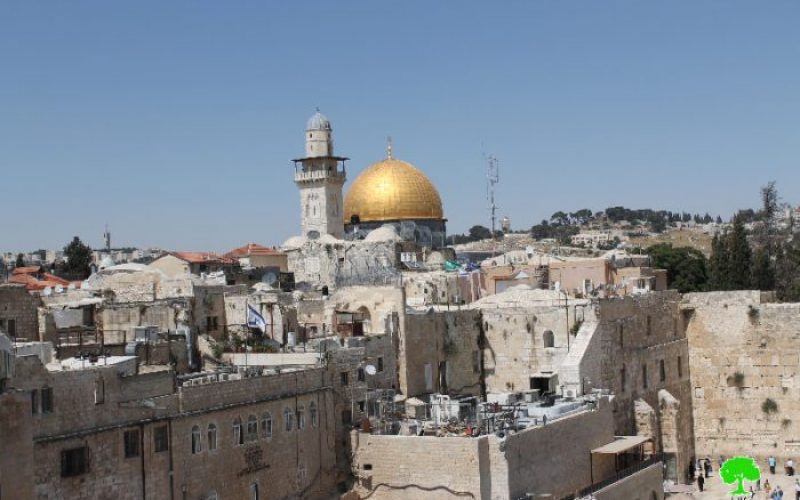 Israeli occupation government approved on November 13, 2016 bill banning Muslims' call for prayer in occupied territories.
The Ministerial Committee for Legislation affiliates to the Israeli occupation government approved the bill just after Israeli right wing PM Benjamin Netanyahu pledged to support it.
The bill mentioned giving proxy to the minister of interior to sign a decision allowing the use of speakers in special occupations for the call of prayers. This was on the claim that hundred thousands of Israelis "suffer" the "noise" of the five time call for prayers throughout the day.
The bill will be discussed in the Israeli parliament in three stages (modification, edition and validation). If majority of members vote in agreement to the bill, it gets approved effective in short time.
Land Research Center sees this bill as a discriminative one aiming directly at dishonoring Islamic holy sites. Noteworthy, this bill was previously deposited for discussion but was suspended for a while. Now, it is recalled during this term of parliament.
It should be marked that the ceremonies Jewish people conduct at the wailing wall are reported extremely noisy until late hours of night. Not only, such ceremonies force Jerusalemites to shut down their shops and stores. Roads get closed and movement becomes restricted to all. As a result, Jerusalem becomes a closed military area with thousands of soldiers deployed in city at time of ceremonies.
The status quo in the Old City of Jerusalem should be preserved in line with international laws, which also prevent the "occupier" from taking any measures to change the occupied city's historical identity. Those annoyed by the call for prayers were illegally placed in an occupied land.
Prepared by
The Land Research Center
LRC