Dozers of Israel Municipality demolish 3 residences in Beit Hanina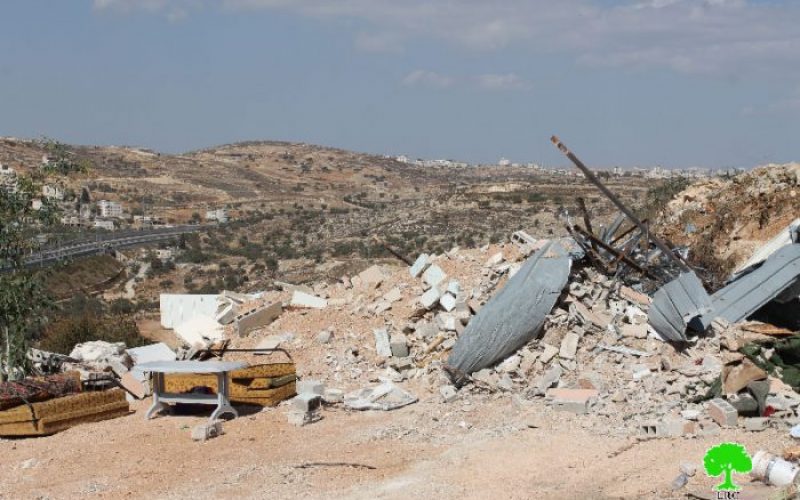 The occupation authorities demolished 3 residences in Beit Hanina in the city of Jerusalem under the pretext of building without a permit. The following table shows information about the affected and their properties:
#

Affected citizen

Area of structure\m2

Family

Minors

Type of structure

Remarks

1

Naser Awad Rajabi

60

8

6

Cement bricks residence

2

Ahmad Siam

100

5

3

Cement bricks residence

3

Thaer Siam

75

0

0

Container

Furnished but not inhabited

Total

235

13

9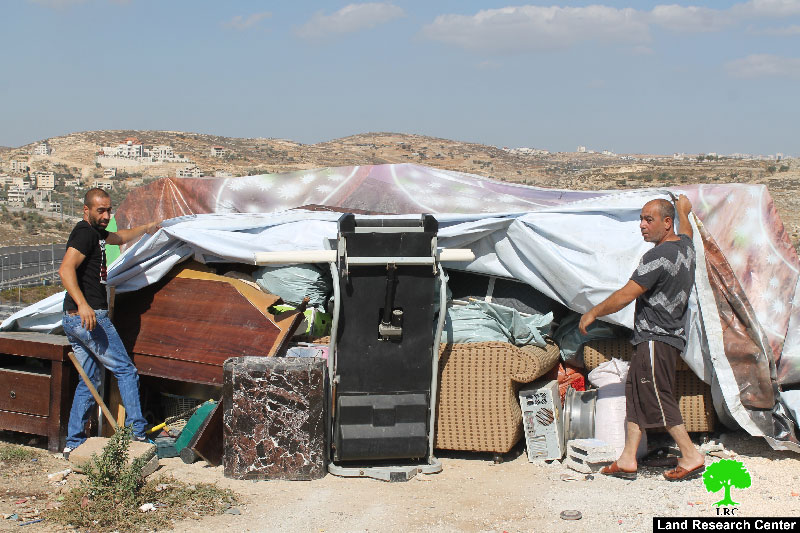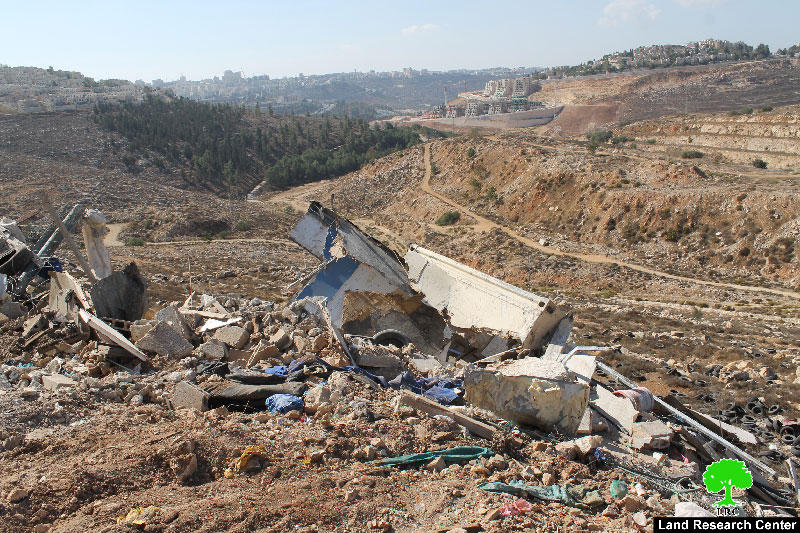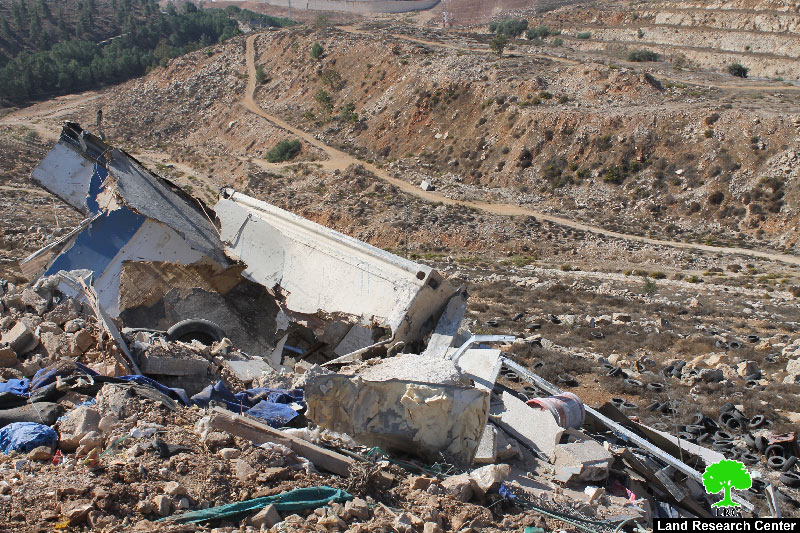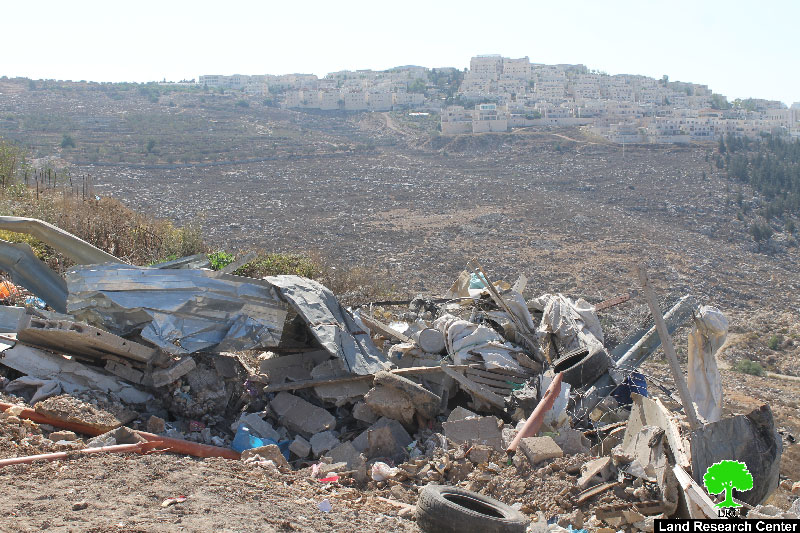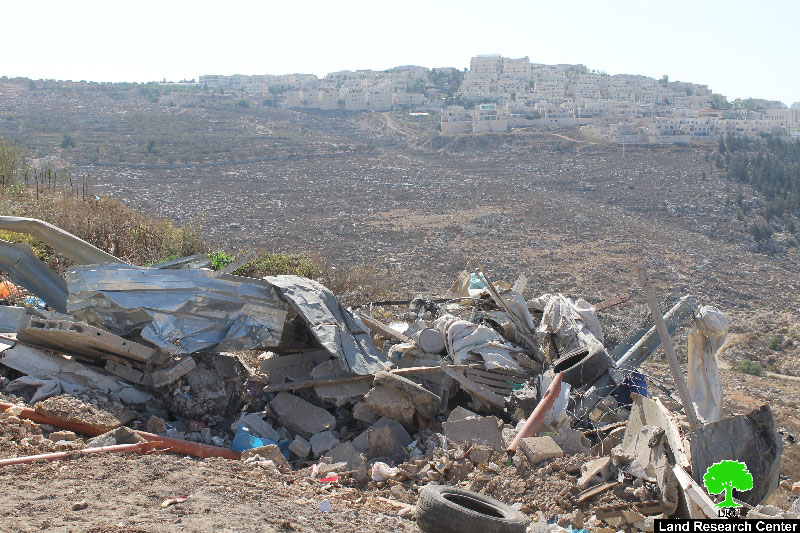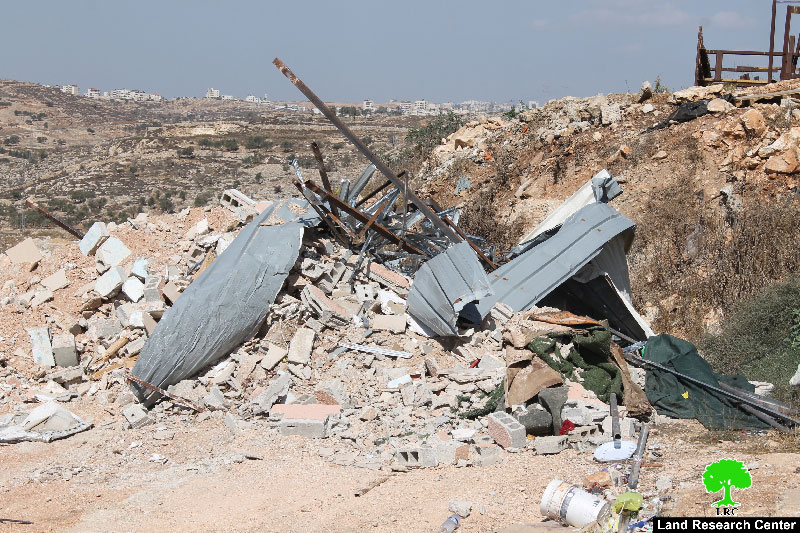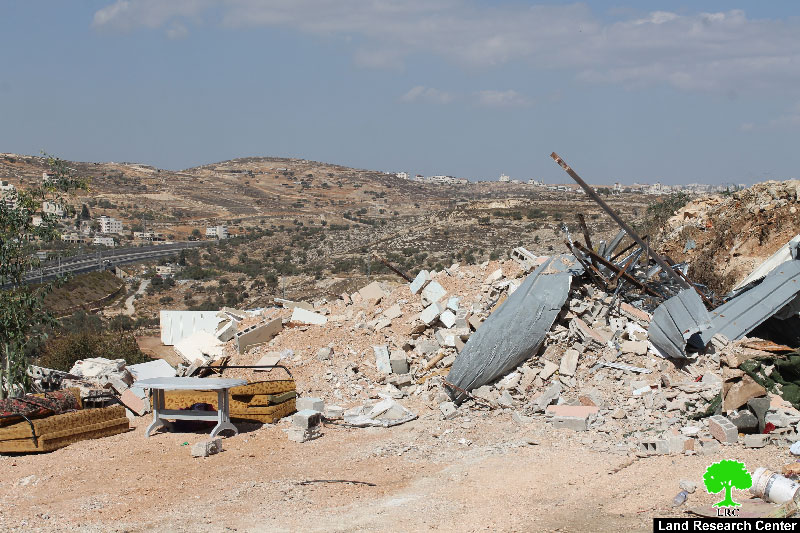 Photos 1-6: the Demolition in Beit Hanina
Ahmad Siam's home
Ahmad Abdelrazek Siam explained that occupation bulldozers demolished his 95m2 home (built from bricks and roofed with tin plates) without prior notice. Noteworthy, the house is founded on a 1500m2 plot. He added that his house was built two years ago where he has been living with his wife and three children.
The municipality crews raided the house without prior notice when the family was not home. They were unable to reach their home until the demolition was over; it was executed on top of most of their furniture.
Thaer Siam's home
Thaer Siam explained that the municipality bulldozers demolished his 60-square meters home which is a container that was established 11 years ago.
Thaer explained that his home was demolished without prior notice and he had never received any demolition orders. Also, ten trees founded in the area were totally damaged and a number of pet cats were ran over by the force vehicles.
Naser Rajabi's home
The occupation authorities demolished the home of Naser Rajabi which is 60m2. Rajabi explained that the demolished was carried out in the morning and that he was banned from approaching the place and even talk to the officer. The family of Naser is now divided since he lives with his relative while his wife and kids live in the house of his father-in-law.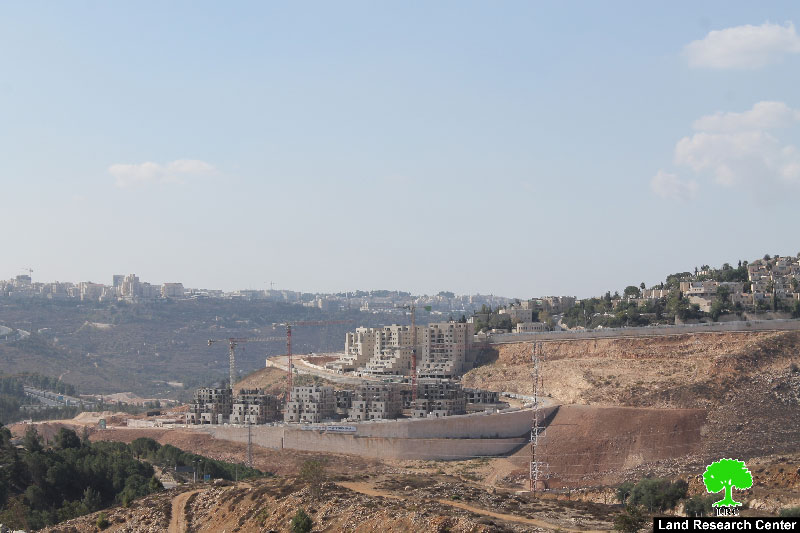 Photo 7: Pisgat Zeev settlement expands on lands of Beit Hanina
Prepared by
The Land Research Center
LRC