During the olive harvesting season: A Kfar Tapuah colonist establishes an agricultural room on 24 dunums from Salfit governorate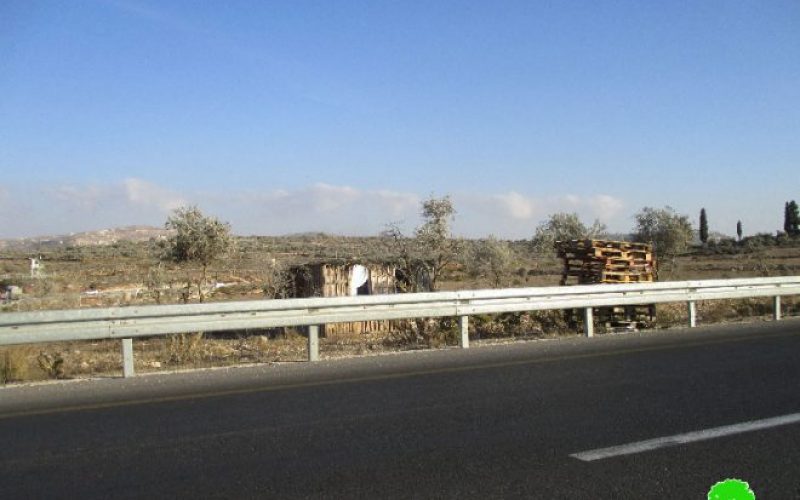 Violation: taking over 24 dunums
Location: Yasuf village- Salfit governorate
Date: October 18, 2016
Perpetrators: Colonists of Kfar Tapuah
Victims: farmers of Yasuf
Details:
The area known as "Al-Mfakk'a", northeast Yasuf village in Salfit governorate is considered a hotspot of colonists' attacks and violations. Colonists have been trying hard to take the area over and ban farmers from accessing their groves and lands.
It is reported that in synchronization with the olive harvesting season, a Kfar Tapuah colonist set up an agricultural room on 24 dunums in "Al-Mfakk'a" area. Noteworthy, the target area is surrounded by olive groves.
It should be marked that the colonist released his cattle in the olive groves to destroy the crop in the area.
Israeli Occupation Forces present at Za'tara checkpoint provide the colonist with utmost protection and ban Palestinian farmers from accessing their lands in the nearby. Noteworthy, the ban of access targets lands cultivated with olive trees, which await the harvesting season. Now farmers fear to pick their olives due to the current status.
According to Yasuf village council, more than 18 families were banned from accessing their lands in the nearby of the target area. Israeli Occupation Forces try to push farmers away from their lands strike their source of income, which depends on olive production.
Photos 1+2: the agricultural room set up by the colonist
Yasuf:
It is 16km south of Nablus. Yasuf is surrounded by Huwara and Jamma'in (north), Marda (west), Yatma (east), and Iskaka (south). Yasuf is inhabited by 2090 people (according to 2013 projections). It has a total area of 6037 dunums, 330 of which are built-up area of the village.
The Israeli occupation confiscated 814 dunums for these two colonies: Kfar Tapuah colony which was built on Yasuf lands in 1978. The colony is inhabited by 523 colonists and Rachelim- Shvut that was built in 1991 and devoured 10 dunums.
Besides, the bypass road number 508 confiscated more than 155 dunums of the village lands.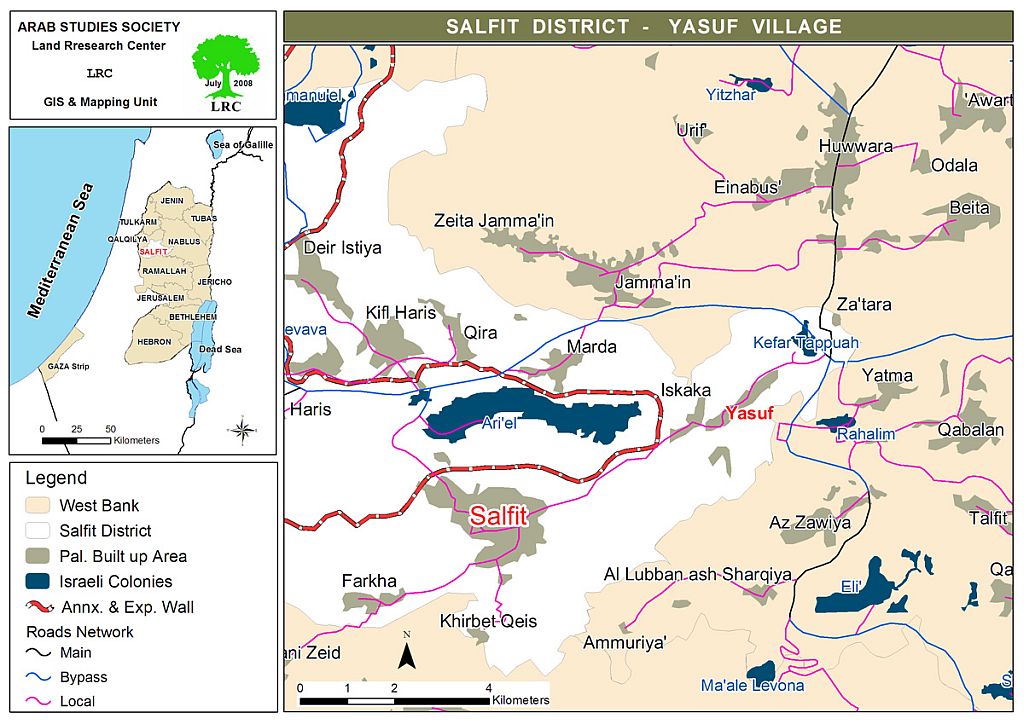 According to Oslo Accords, only 1427 dunums of Yasuf lands are under Area B (PA is in charge of civil matters with Israel responsible for security) while most of Yasuf is under Area C (Israel maintains full security and administrative control). About of 4609 dunums of Yasuf is in area C.
Prepared by
The Land Research Center
LRC