Bedoel colony continues on pumping sewage water into the Lands of Kfar Ad-Dik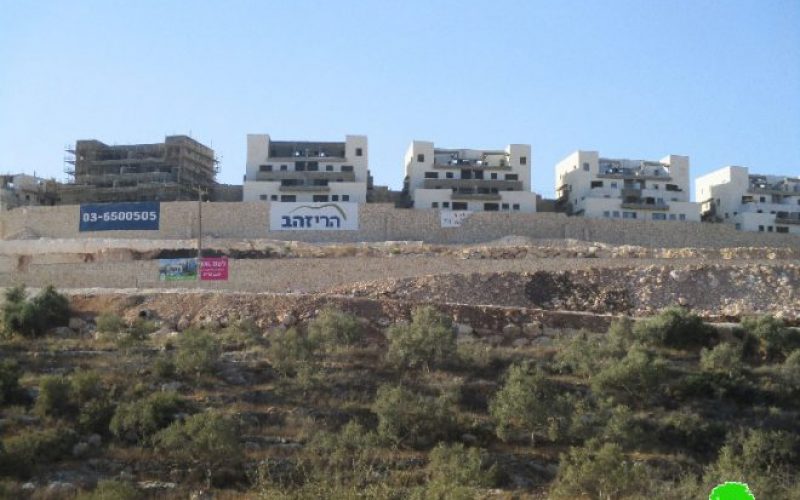 Violation: pumping sewage water into Palestinian lands
Location: Bab Al-Marj area- Kfar Ad-Dik town
Date: October 03, 2016
Perpetrators: Bedoel colonists
Victims: number of farmers from the town
Details:
Agriculture is the pillar of livelihood and the main source of income for households in the Palestinian suburbs. Olive trees are considered an icon of giving, generosity and resilience.
It should be marked that colonists never stopped polluting the Palestinian environment and destroying the agricultural sector to harass Palestinians and strike their economy. Pumping sewage water into lands is what colonists do to achieve the aforementioned. Note that sewage water contains high level of Ammonia that causes lands to become unsuitable for cultivation.
It is reported that Bedoel colony that is founded on confiscated lands from the towns of Kfar Ad-Dik and Deir Ballut, west Salfit governorate is the hub of polluting attacks directed at Palestinian lands. Environment of the area was badly affected; soil became unsuitable for cultivation where bad odor spread all over the area.
Photos 1-6: Bedoel sewage water being pumped into Palestinian olive groves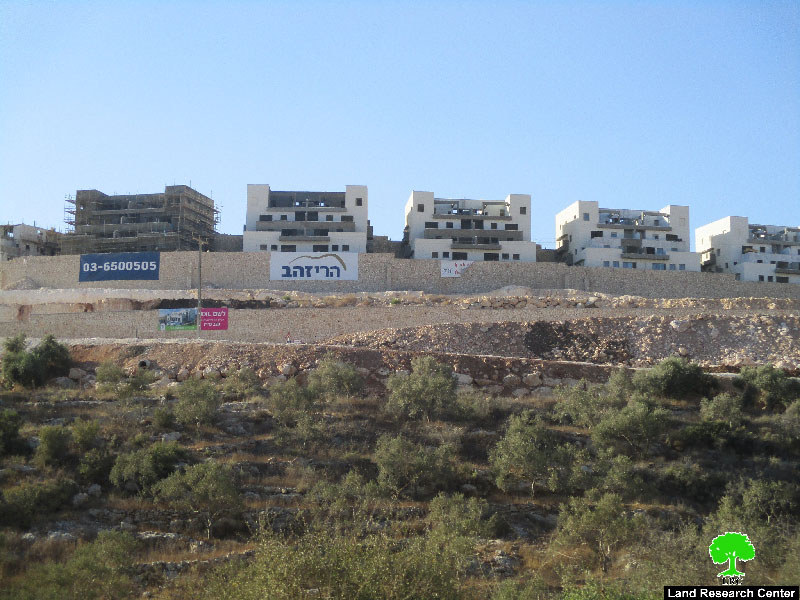 Photo 7: Bedoel colony
It should be marked that the sewage water travels a distance of 25 meters west of the colony and gathers in a pool shape where 12 olive trees are founded. As a result, the trees were badly damaged.
Such phenomena of getting rid of colonies sewage water started in 1997 and is still ongoing. The occupation government never considered finding a solution to the problem but instead it helps such colonies to expand more and more, causing more damage to the environment.
Bedoel colony devours adjacent lands
Not only it pollutes adjacent lands, Bedoel has never stopped seizing lands since 1948; it is when previous Prime Minister, Areil Sharon, stood on the hill, on which the colony is located and said " the colony will always be in hands of Israel; we won't give the area back to Palestinians". Such statement was considered the green line to expand colonies and take over more area of lands.
It should be marked that since November 2010 and until today, dozers of the occupation have been working steadily to ravage and level massive area of lands from Kfar Ad-Dik town to expand Bedoel colony on. The ravaging acts reached 120 dunums that are owned by a family from the town. Note that the expansion works are still taking place until this day.
Bedoel colony:
It was established in 1984 on a total land area of 537 dunums, of which 418 dunums were confiscated from the lands of Kfar Ad-Dik. The colony now populates 1088 inhabitants.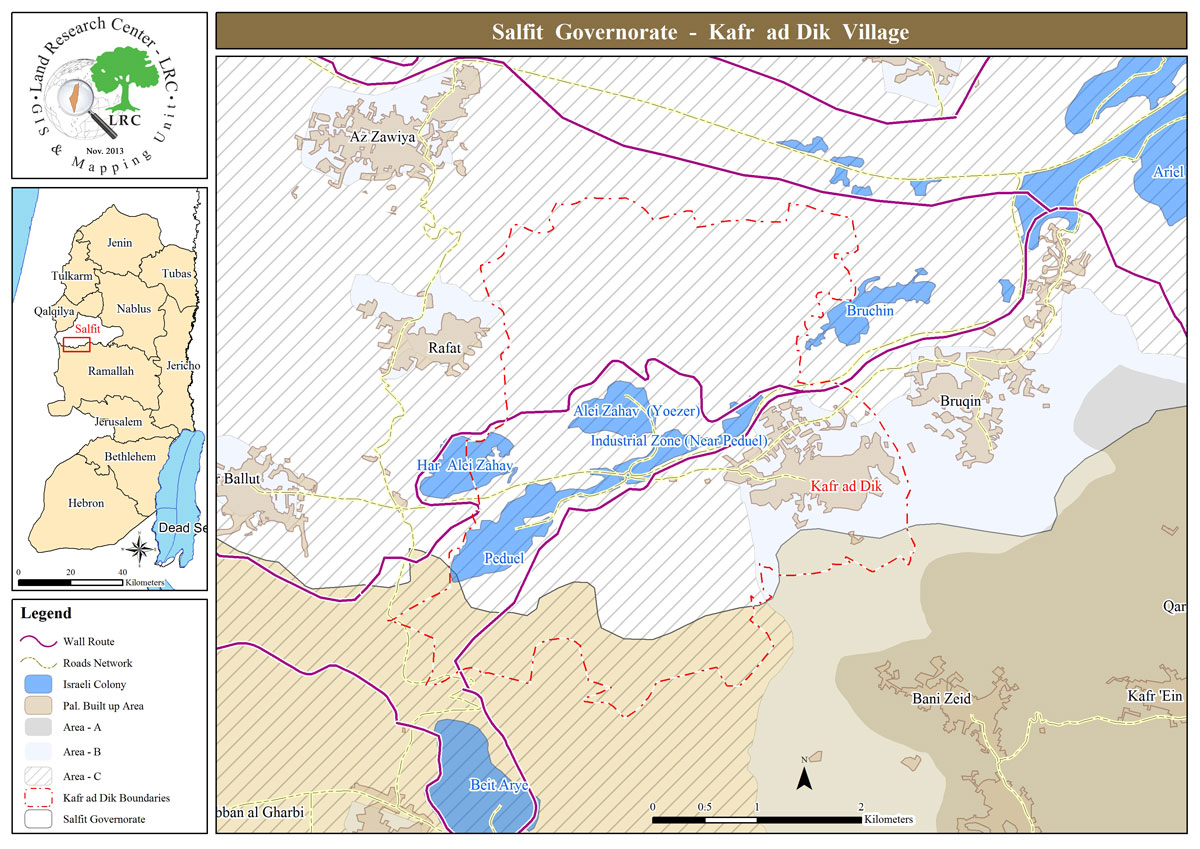 Prepared by
The Land Research Center
LRC