Israeli Occupation Forces stop-work on an agricultural road in Nablus city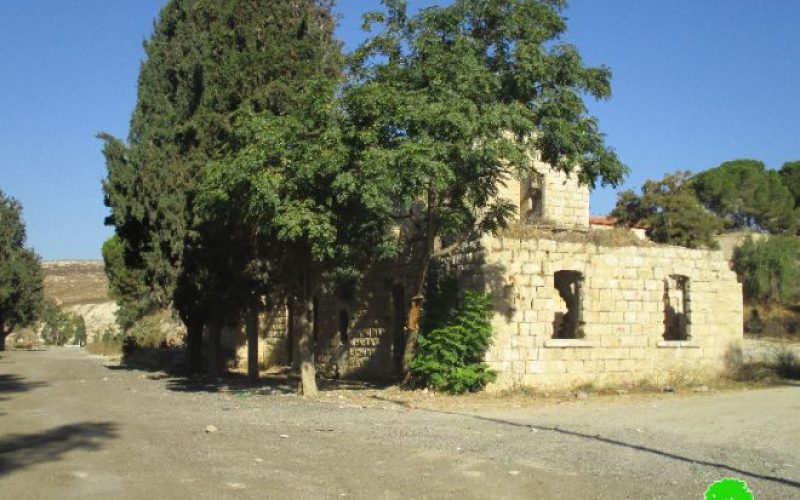 Violation: verbal order of stop-work
Location: Al-Mas'odyeh area- Nablus
Date: September 04, 2016
Perpetrators: Israeli Occupation Forces
Details:
A massive force from the Israeli occupation army accompanied by the so-called Planning and Construction Committee- Israel Civil Administration raided on September 04, 2016 Al- Mas'odyeh area, northwest Burqa town in Nablus and forced Al-Mas'odyeh Rehabilitation Committee to stop-work on a 700 meter agricultural road that serves the touristic status of the area. It should be marked that Al- Mas'odyeh is considered a historical and touristic site in Palestine; it is the incubator of the railway that linked Jaffa city and Saudi Arabia.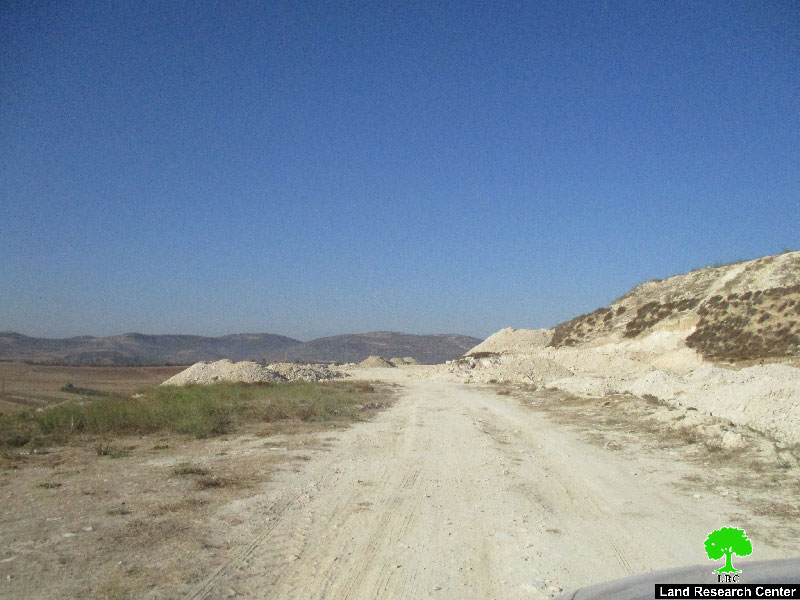 Photo 1: the targeted road
Photos 2+3: Al- Mas'odyeh area
Noteworthy, the targeted road was verbally notified of stop-work. The road is reported to serve at least 80 dunums of olive and almond groves, not mentioning its importance for the touristic status of the area. It should be marked that Israeli soldiers forced the contractor working on the road to pull out his machineries from the area otherwise the occupation confiscates them. The responsible entity of opening the road is International First Aid.
Continuous targeting:

A member in the Rahabilitaiton Committee, Sami Daghlas, told Land Research Center the following: " The area dates back to the year 1908 when AL-Mas'od family donated a 26 dunum plot for Al-Hijaz railway company to establish a train station in 1914. The station was implemented and the train linking Jaffa to Saudi Arabia through Jordan. The area was a crossroad of railways until after the British Mandate on Palestine"
Daghlas talked about an Israeli plan that will take over the whole area. Israel Ministry of Tourism classifies the area as "National Park" since it is adjacent to a Roman archeological site in Sabastiya village, said Daghalas.
He also said:
" Al-Mas'odyeh area has always been on the mind of the occupation for it was used as the election campaign center of Likud party headed by Menachem Begin. Not only, colonists tried to set up caravans in attempt to seize the area in 1997. According to the area's lands classification of Oslo Accords, 8 dunums are classified "C" which is under full Israeli civil and security control where the rest of the of the lands are classified "B" that is under Palestinian control".
Prepared by
The Land Research Center
LRC