Israeli Occupation Forces demolish water well in the Hebron hamlet of Um Nir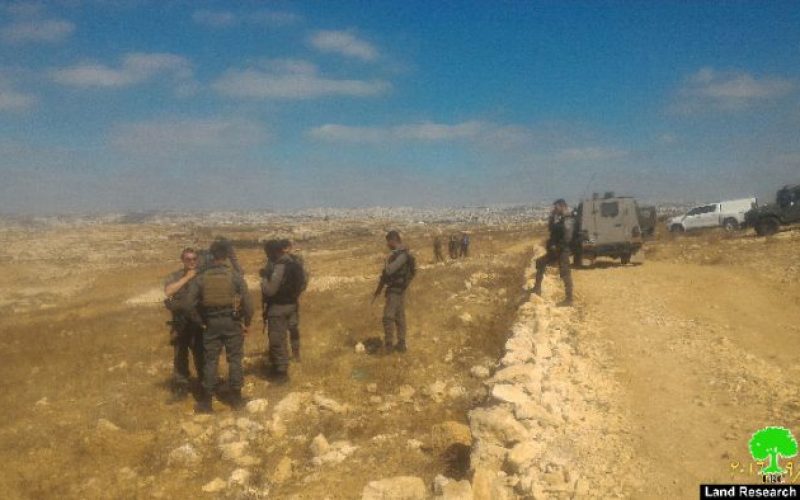 Violation: demolishing water well
Location: Khirbet Um Nir- Yatta town
Date: September 28, 016
Perpetrators: the so-called Israel Civil Administration
Victims: citizen Mohammad Al-Jboor
Details:
The Israeli occupation government have been exploiting and fully controlling Palestinian natural resources including underground water, springs and artisanal wells. Not only, Israeli Occupation Forces frequently harass Palestinians by banning them from establishing water pools, wells and catchment areas and by demolishing existing structures on claim of them being located in area C according to Oslo Accords.
Israeli Occupation Forces demolished on September 28, 016 water well in Um Nir hamlet, south Yatta town in Hebron governorate.
It is reported that a massive force from the Israeli occupation army accompanied by a staff from the so-called Israel Civil Administration and a military dozer raided the area in the morning and dumped dirt into the well that was still under construction.
Photos 1-3: the military dozers at time of dumping dirt into the well

The attacked well belongs to citizen Mohammad Al-Jboor, who was planning to use it to irrigate a plot he owns in the area. The planned to be irrigated area totals threes dunums and is planted with olive trees. After digging a volume of 70m3, the occupation forces dumped dirt into it without delivering the owner any notice or military order.
39 water well and pools demolished until 2016:
Until September 28, 2016, Land Research Center documented the demolition of 39 water well and pool that support 44 families and serve more than 120 dunums that are now threatened of drought as a result.
Hebron city was found to be most targeted with a rate of 14 structures demolished. Tubas comes next with a rate of 8 wells where Jericho city came last with 7 wells demolished. The following graph illustrates the number of demolished wells since January until September 2016: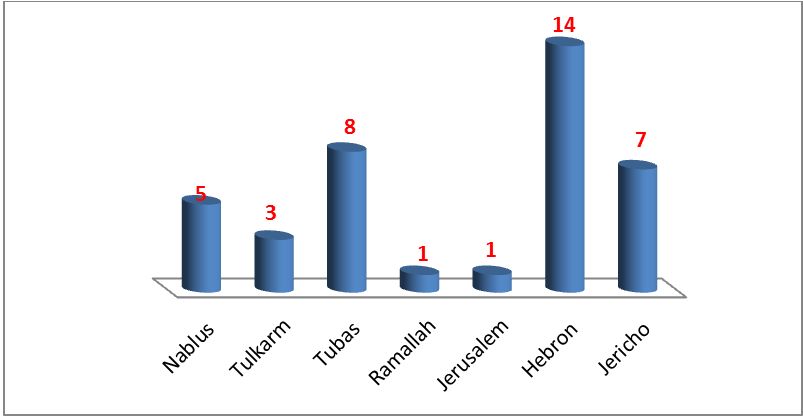 It should be marked that since the beginning of 2016, around 23 water well and pool were threatened of demolition. Also, five water trucks, four water pumps and four water networks and pipes were confiscated by the occupation forces.
Prepared by
The Land Research Center
LRC