Israeli Occupation Forces demolish residential and agricultural structure in Tubas city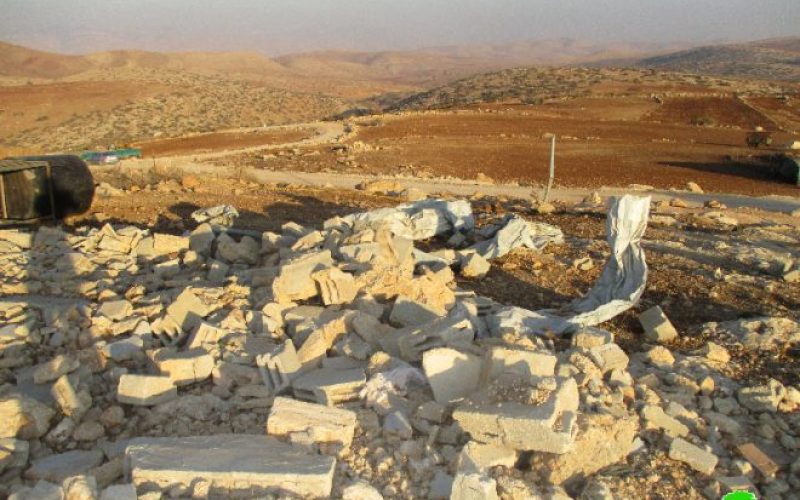 Violation: demolition of 14 structures
Location: Al-Aqaba village- Tubas
Date: September 07, 2016
Perpetrators: Israeli Occupation Forces
Victims: three Bedouin families
Details:
A massive force from the Israeli occupation army accompanied by a military dozer raided on September 07, 2016 the eastern side of Al-Aqaba village and embarked on a wide demolition operation that reached out a number of residential tents and some agricultural structures owned by three Bedouins families from the area. As a result, the families were rendered homeless after getting their structures leveled to the ground. The following table shows information about the affected people and properties:
Affected citizen

Family

Minors

No. of sheep

No. of demolished structures

Area\m2

Nature of structure

Deifallah Al-Faqir

9

3

60

1

60

Residential tent

1

60

Residential barrack

1

60

Residential barrack

1

60

Sheep tent

1

300

Sheep barn

1

12

Tent for fodder storing

1

1 m3

Water tank

1

8

Traditional oven

1

9

Mobile toilet

Yousef Al-Faqir

2

0

15

1

60

Residential tent

1

45

Sheep tent

1

8

Traditional oven

1

9

Mobile toilet

Jaber Hussein Jaber

6

4

45

1

35

Under construction barrack for sheep

Total

17

7

120

14

726
Source : Field observation- Department of Monitoring Israeli Violations- Land Research Center-2016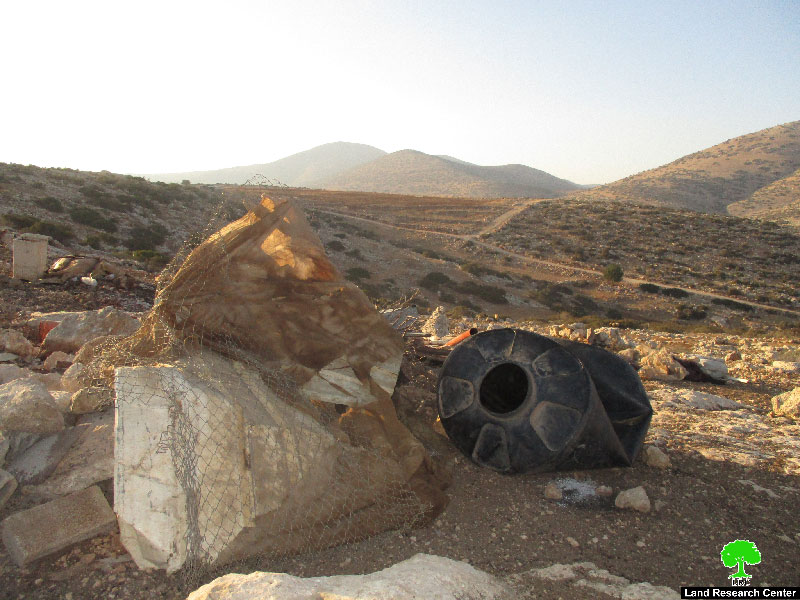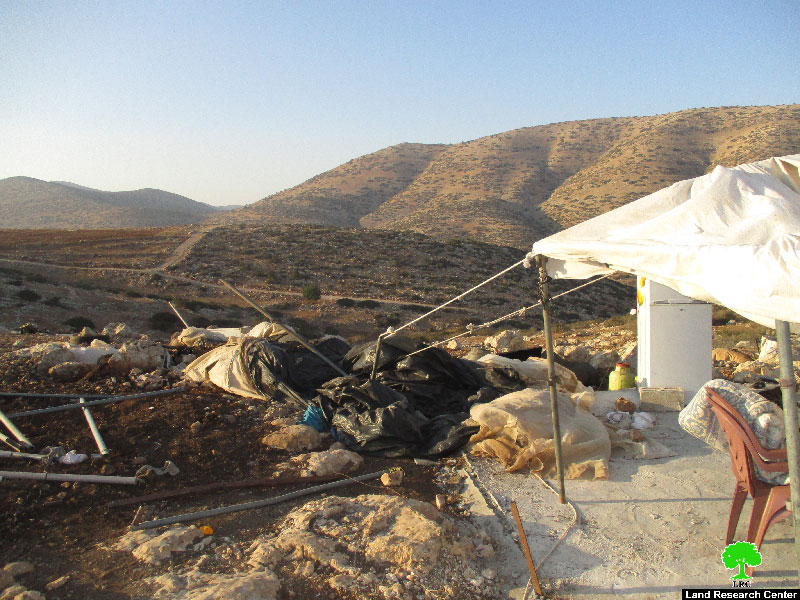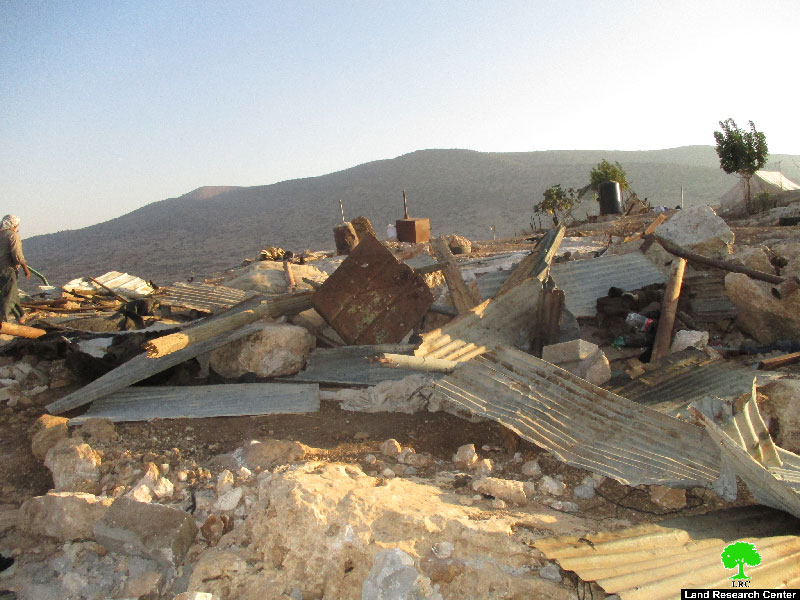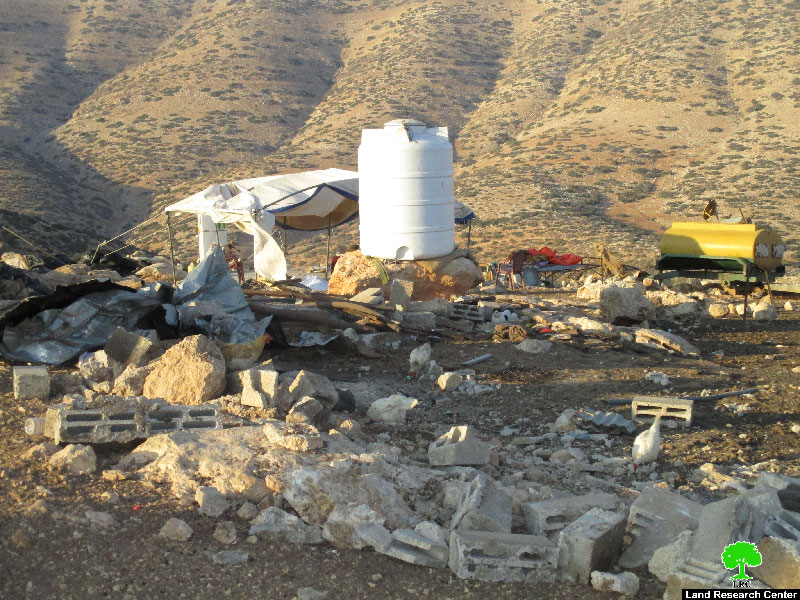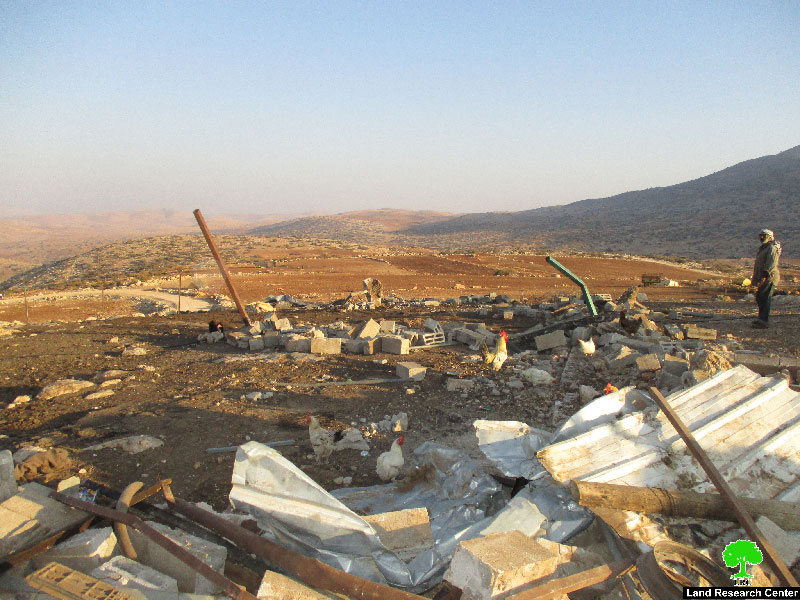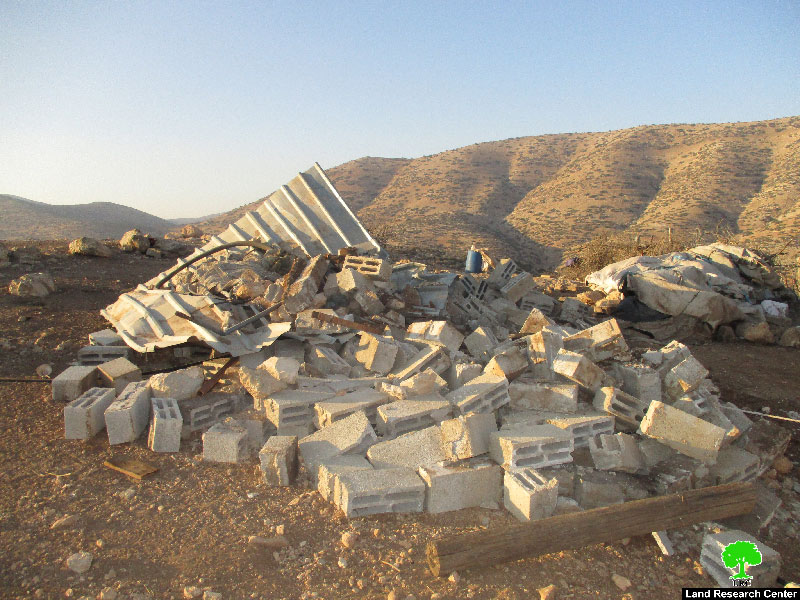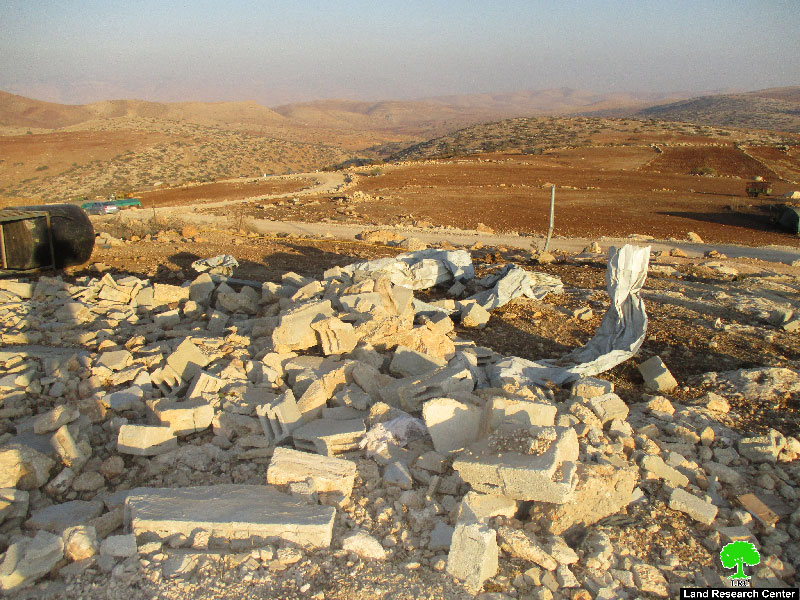 Photos 1-7: views of the demolition operation
About al-Aqaba:
Al Aqaba village is located 5 km away from the north eastern part of Tubas city. Al Aqaba has an area of 2600 dunums, 100 of which are devoted for construction and development.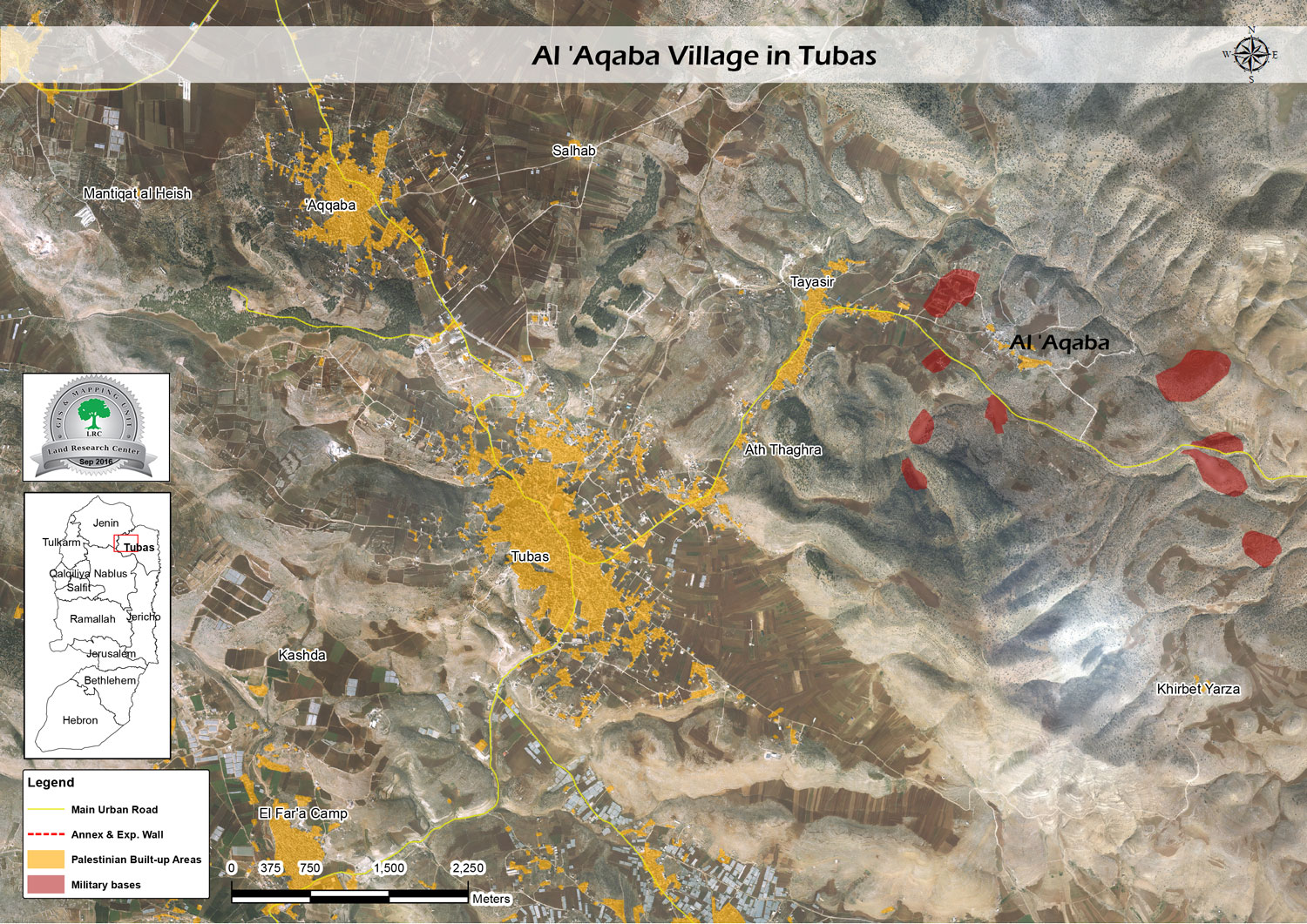 The rest of the area- that is 2500 dunums- are agricultural lands , 2000 dunums of which were confiscated by the Israeli troops for military purposes.
The Local economy of Al Aqaba village depends on the harvest income since the village is regarded as an agricultural area that 80% of its residents rely on the agricultural GDP in supplying their daily life needs. It should be mentioned that the growth of Al Aqaba village has been limited in terms of the economic development where there is but one store which supplies the needs of the 300 inhabitants.
Prepared by
The Land Research Center
LRC