Givat Ronen colonists ravage agricultural lands in the Nablus village of Burin
Violation: ravaging lands for the favor of colony
Location: Khallet Hannoun- Burin village
Date: September 20, 2016
Perpetrator: Givat Ronen colonists
Victims: farmer Yaser Oudeh
Details:
A group of fanatic colonists from Givat Ronen outpost that is relative to Bracha colony, ravaged on September 0, 2016 seven agricultural dunums from the area known as "Khallet Hannoun", which is adjacent to the colony.
It should be marked that the targeted area is located within area classified "B" according to Oslo Accords, which is under Palestinian control. But colonists insist on taking the area over. After many pressures from colonists, the Israeli government declared the area as "closed military zone" on the claim of "security purposes".
It should be marked that the colonists of Givat Ronen fenced on July 2015 ten agricultural dunums from a distance of 100 meters from the outpost.
According to the field research and visits to the area, Land Research Center documented that colonists never stopped seizing agricultural lands for the favor of the outpost expansion. Despite all complaints submitted by the Palestinian side against this violation, the occupation turns the deaf ear and stall the consideration of such pleas.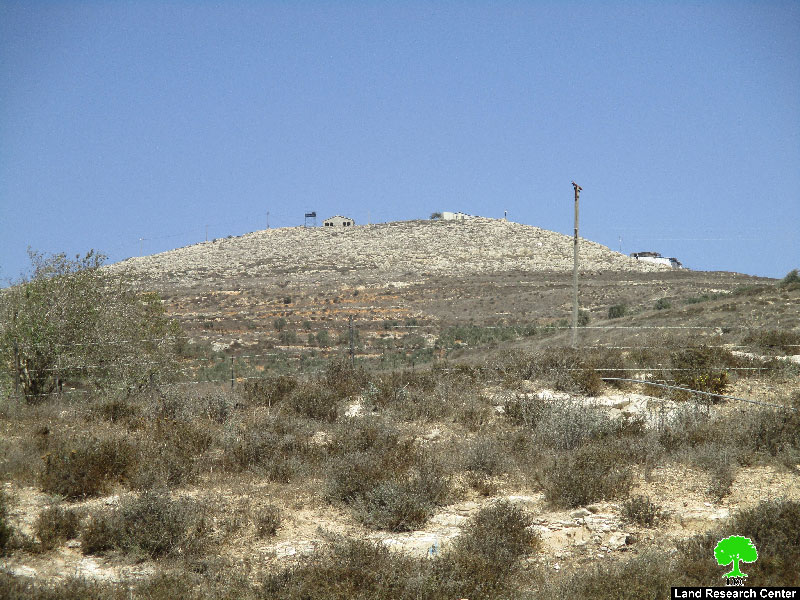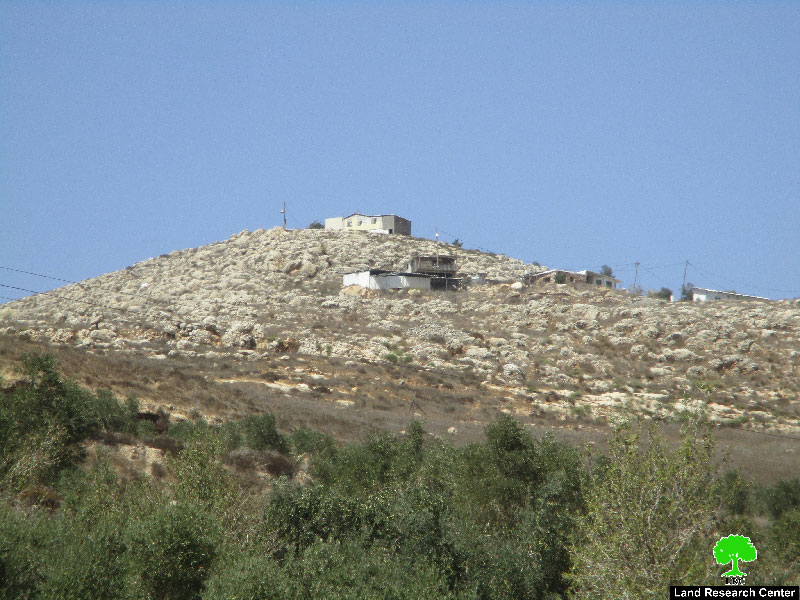 Photos 1-2: Givat Ronen outpost
About Givat Ronen :
In 1999, the army of Israeli occupation grabbed around 4.5 dunums from some lands from the eastern side of Burin village, which is adjacent to Bracha colony. The occupation justified the land grab under the pretext of "Security reasons" to build a watchpost in the area. In the after math of the second intifada, colonists set up caravans in the periphery of the watchpost, which later became an outpost under the name of Givat Ronen. The outpost is considered an imminent danger on the lands of Burin; a number violations and attacks by colonists from the nearby colony were documented. The attacks varied between home raids, lands torch, trees cut down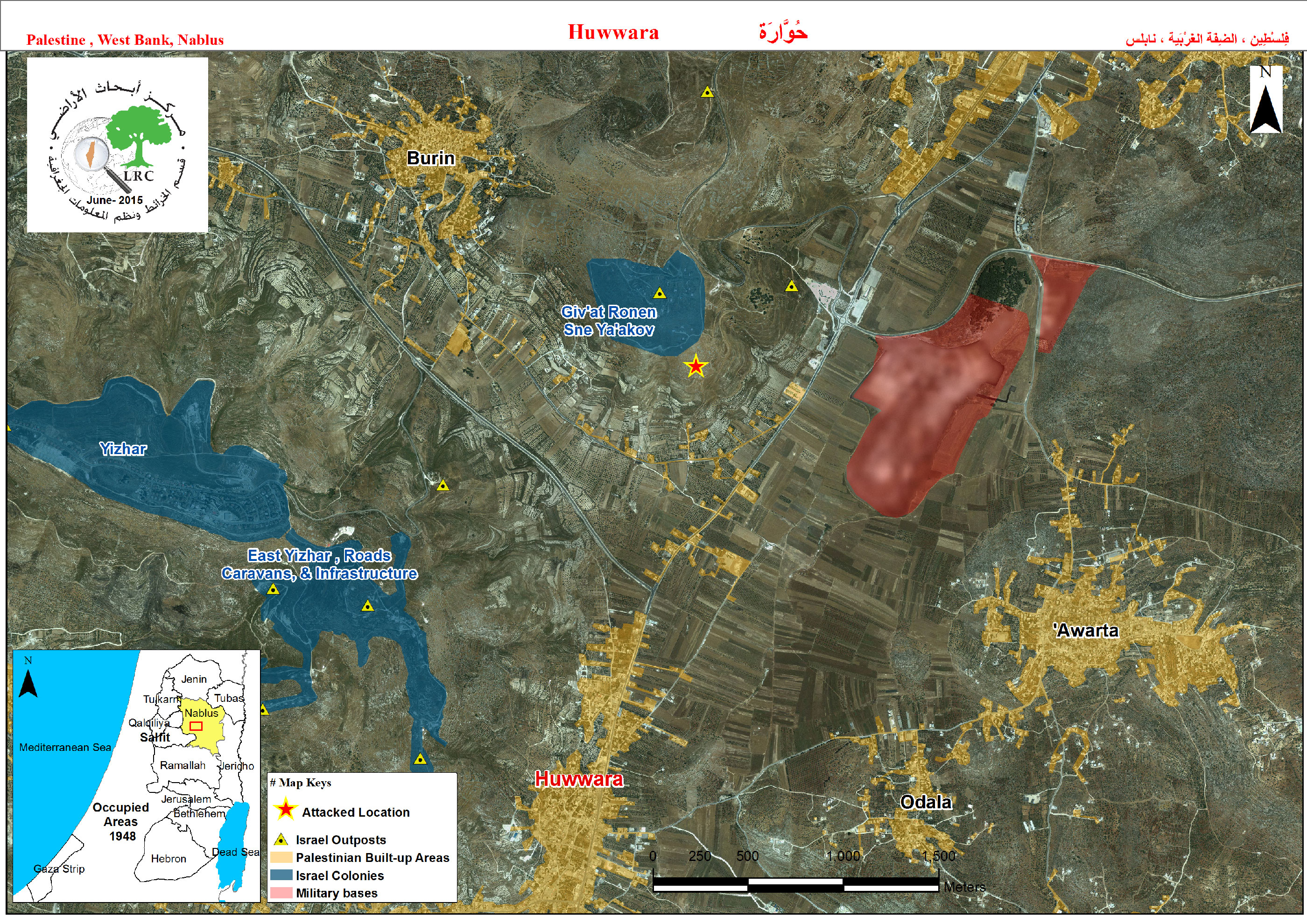 Prepared by
The Land Research Center
LRC