Stop-work orders on kindergarten, residential and agricultural structures in Jericho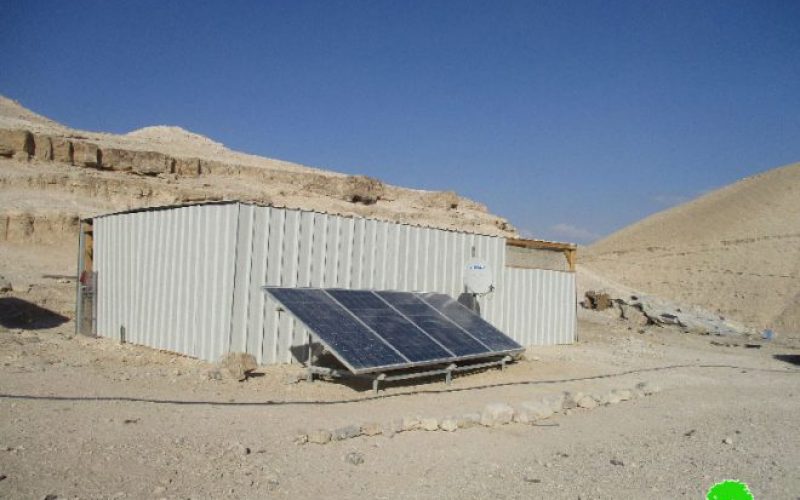 Violation: serving stop-work orders on structures
Location: Al-Hathrorah Bedouin community- Jericho
Date: August 21, 2016
Perpetrators: so-called Planning and Construction Committee- Israel Civil Administration
Victims: six Bedouin families
Details:
The Bedouin community of Al-Hathrorah, southwest Jericho witnessed on August 21, 2016 an Israel attack implemented by the so-called Planning and Construction Committee- Israel Civil Administration. It should be marked that a force from the Israeli occupation army accompanied by the civil administration raided the Bedouin community of Arab Al-Hamadin and embarked on serving stop-work orders on metal rooms gifted by Ministry of Wall Affairs to provide relief for the residents affected by previous demolition.
In addition to that, the force notified a kindergarten of stop-work; the structure is a residential tent of 72m2 that is used to educate 11 children from the community. A room used for gatherings in the community was also served a stop-work notice alongside with a number of tents and agricultural tents that are used for sheep.
According to the orders, the affected were given a deadline until September 04, 2016 to complete all licensing procedures. This comes in time with the hearing session of the Inspection Sub-Committee of the Israeli Civil Administration in the Israeli court of Beit El colony to consider the status of the notified structures.
Moreover, Israeli occupation forces confiscated on June 05, 2016 six residential tents and a mobile room from families of the same community on the claim of them being located in "closed military zone".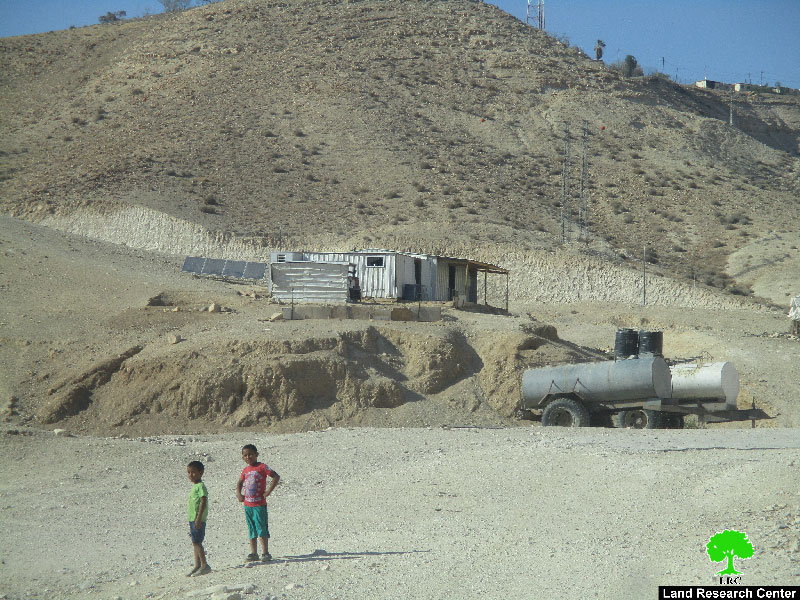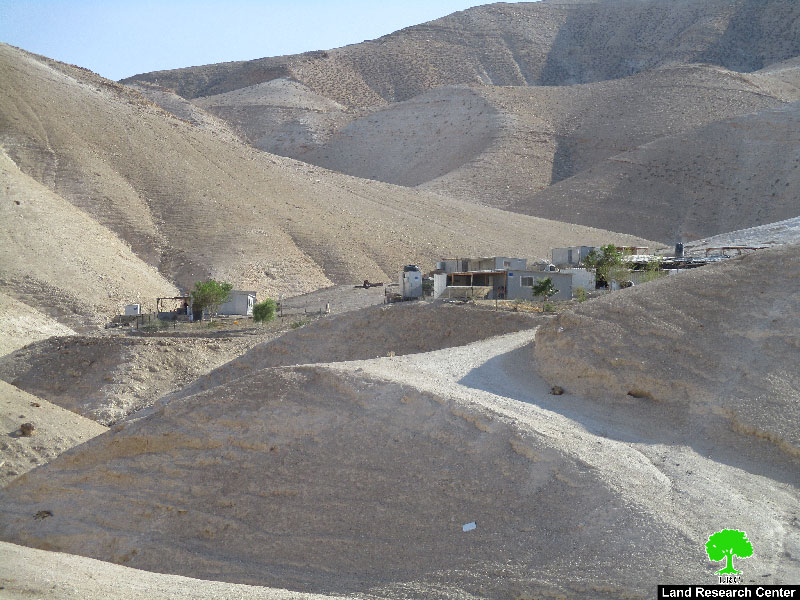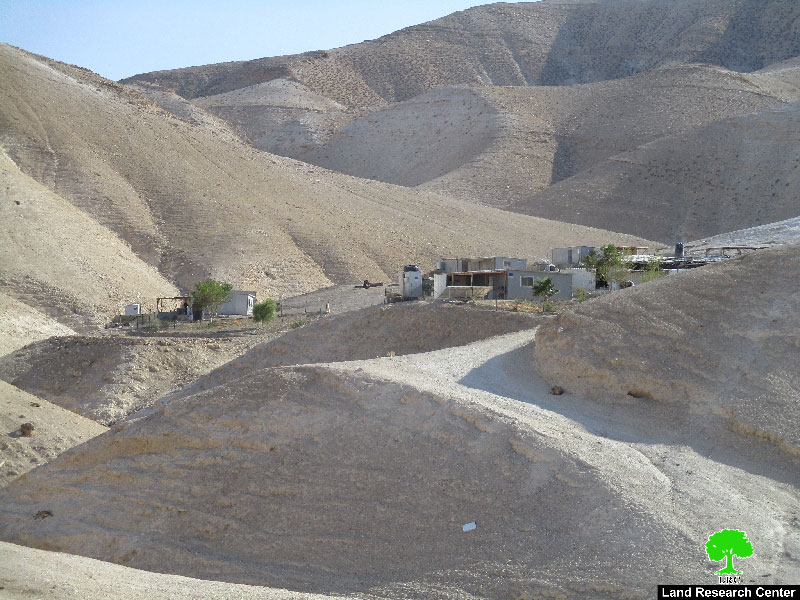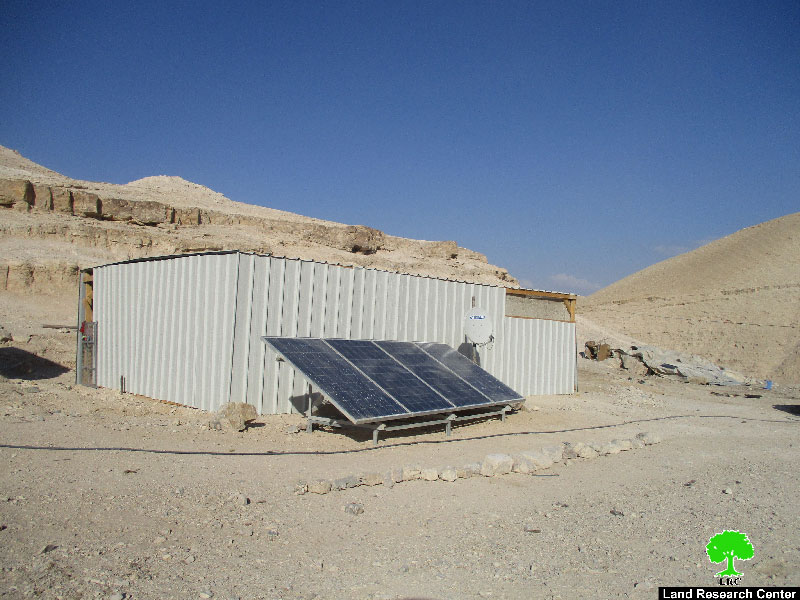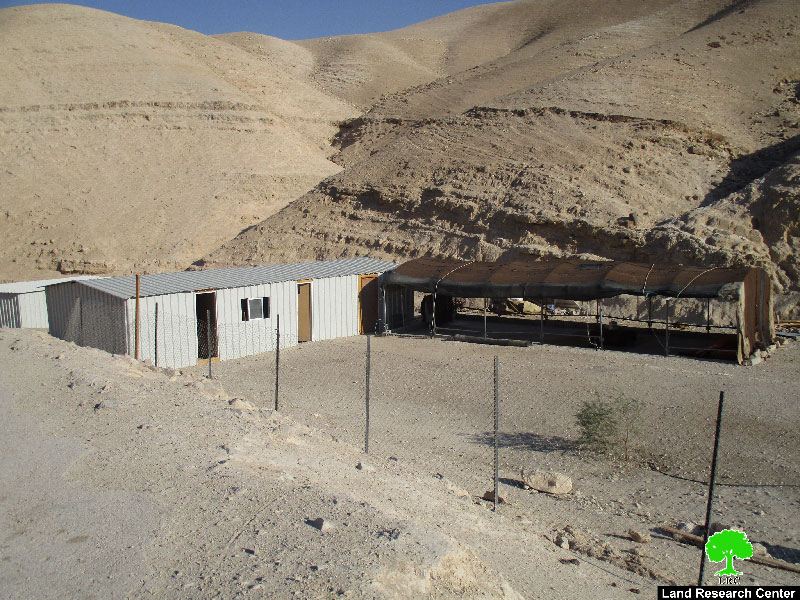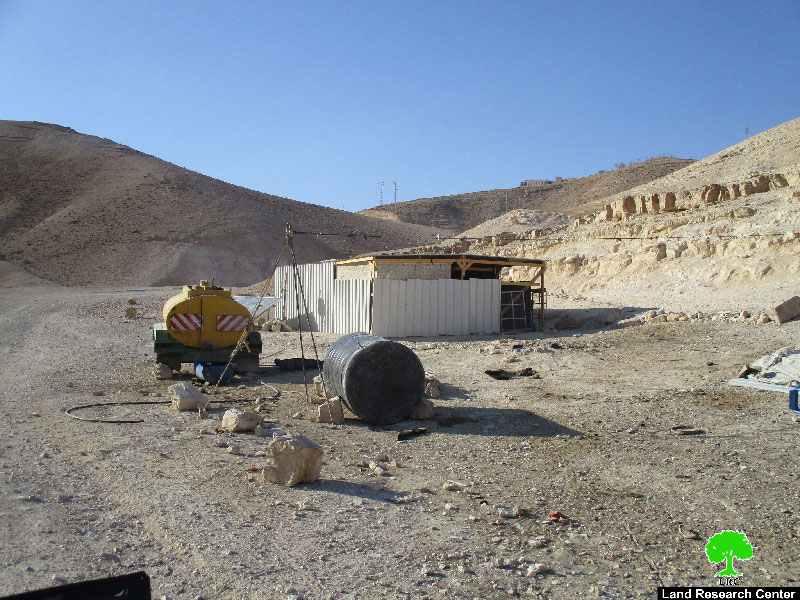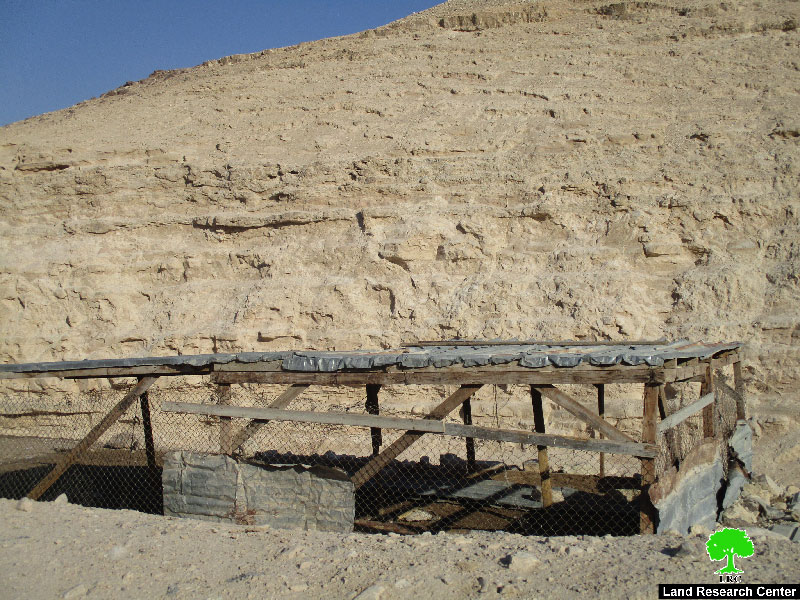 Photos 1-6: views from the targeted community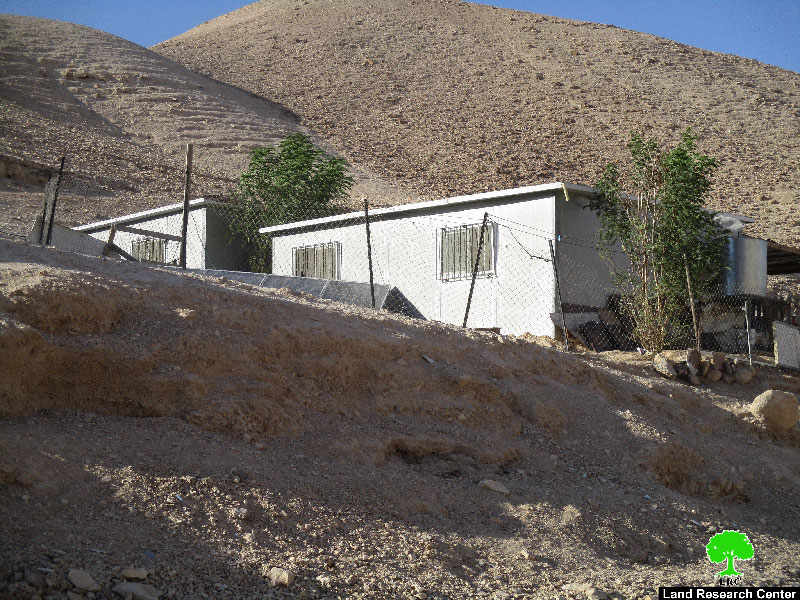 Photo 7: the "gatherings room" and the kindergarten
The following table shows information about the affected people and properties:
Affected citizen

family

Minors

Notified structures

No. Of order

Remarks

Metal room\m2

Sheep tent\m2

tenRelated stuff

Abadallah Hamadin

2

0

32

0

0

Kindergarten

0

0

72

72m2 structure to educate 11 children

A room for gatherings

0

0

60

60m2 metal room gifted by Ministry of Wall Affairs

Ali Hamadin

7

3

30

0

0

Mohammad Hamadin

6

2

0

45

0

Kamal Hamadin

2

0

30

0

0

Mousa Hamadin

3

1

30

0

0

Ishteiwi Hamadin

6

4

30

60

24

12m2 metal slaps kitchen and 12m2 storage unit

Total

24

10

182

105

156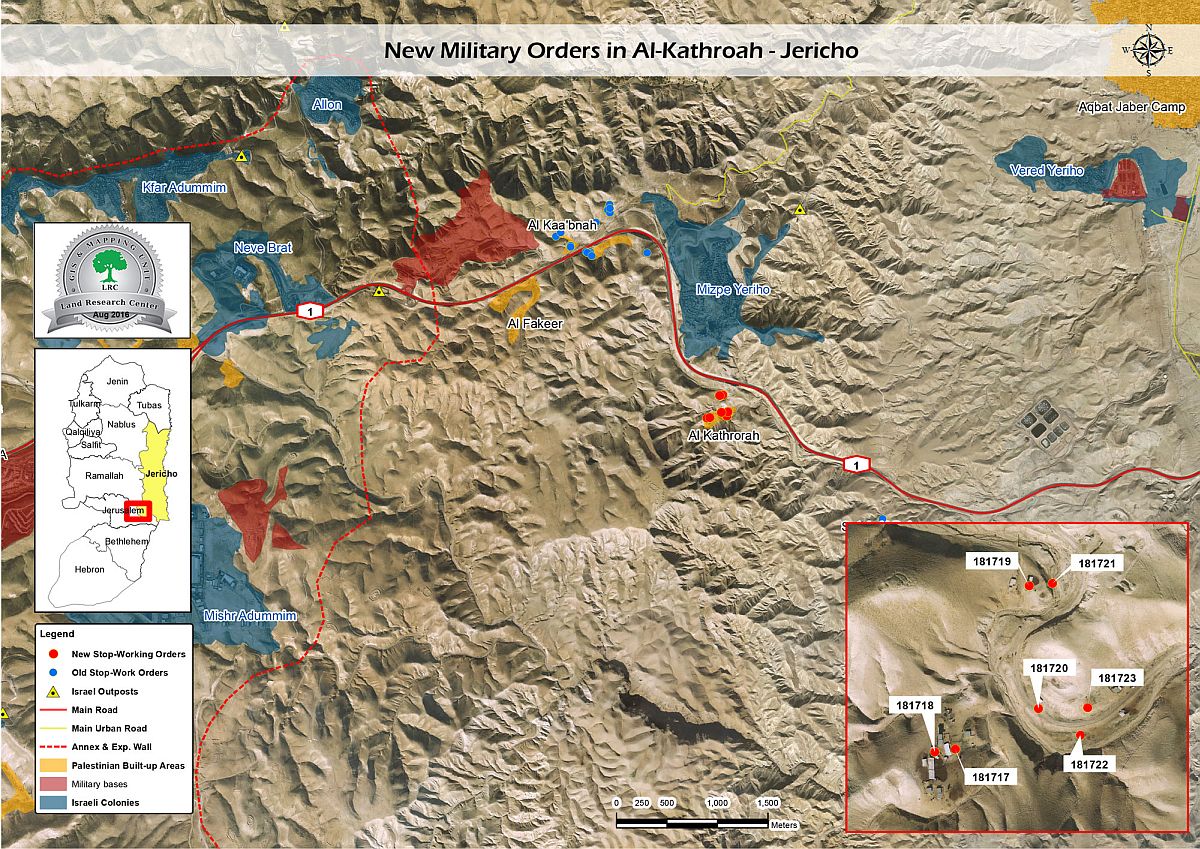 Prepared by
The Land Research Center
LRC