Stop-work orders on agricultural facilities in Qalqiliya governorate
Violation: serving stop-work orders on structures
Location: Nabi Elyas village- Qalqiliya
Date: August 28, 2016
Perpetrators: the so-called Planning and Construction Committee- Israel Civil Administration
Victims: Palestinian families from the area
Details:
A massive force from the Israeli occupation army raided on August 28, 2016 the village of Nabi Elyas, east Qalqiliya governorate and served a number of stop-work orders on some facilities and structures. A chickens slaughterhouse was targeted with stop-work notice on the claim of "unlicensed construction" within area classified as "C" according to Oslo Accords, which is area under Israeli control.
It should be marked that the facility is source of income for 14 Palestinian families and is considered an economic booster for the area as a whole. The structure was built by the beginning of 2016.
To the northeast of the village, the Israeli Occupation Forces delivered stop-work orders for two Palestinian families, targeting their agricultural rooms that they recently established to protect their lands– founded behind the apartheid wall– from takeover plans by Zufin colony, which is founded on confiscated lands from the village.
It is reported that the village of Nabi Elyas lost 2000 dunums of its area behind the apartheid wall. Such lands are now seen as an interest of takeover by colonists and the occupation's government. The occupation army never stopped chasing farmers in the area and imposing measures to harass them and push them leave their lands.
According to the military orders, the affected were given a deadline until September 08, 2016 to complete all licensing procedures. This comes in time with the hearing session of the Inspection Sub-Committee – Israel Civil Administration in the Israeli court of Beit El colony to consider the status of the notified structures.
The following table shows information about the notified structures and owners:
| | | | | | |
| --- | --- | --- | --- | --- | --- |
| Affected citizen | Family | Area\m2 | Nature of structure | No. of order | Remarks |
| Tawfiq Hannun | 9 | 300 | Chickens slaughterhouse | | Source of income for 13 families |
| Mohammad Abu Mariam | 5 | 6 | Agricultural room (metal slaps) | | Storehouse of agricultural tools |
| Wisam Abu Khader | 7 | 6 | Agricultural room (metal slaps) | | Storehouse of agricultural tools |
| Total | 21 | 312 | | | |
Source : Field observation- Department of Monitoring Israeli Violations- Land Research Center-2016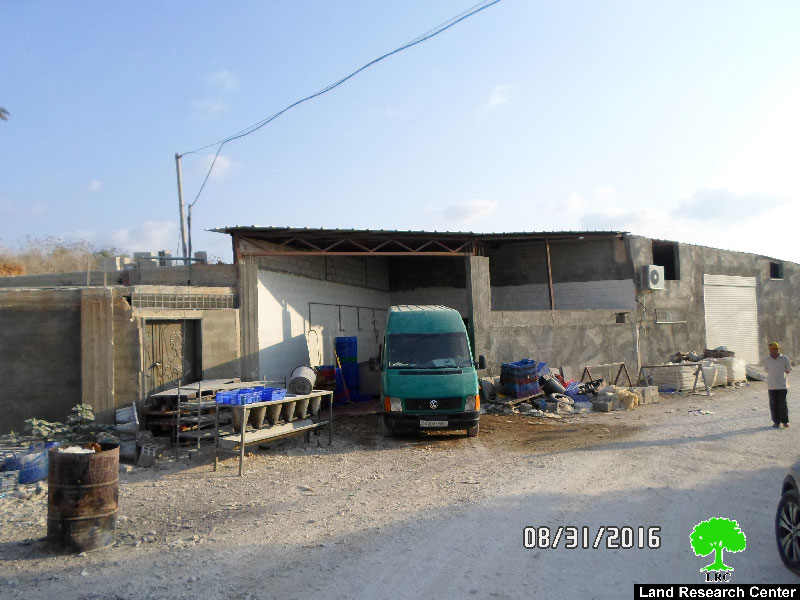 Photo 1: the threatened slaughterhouse of Tawfiq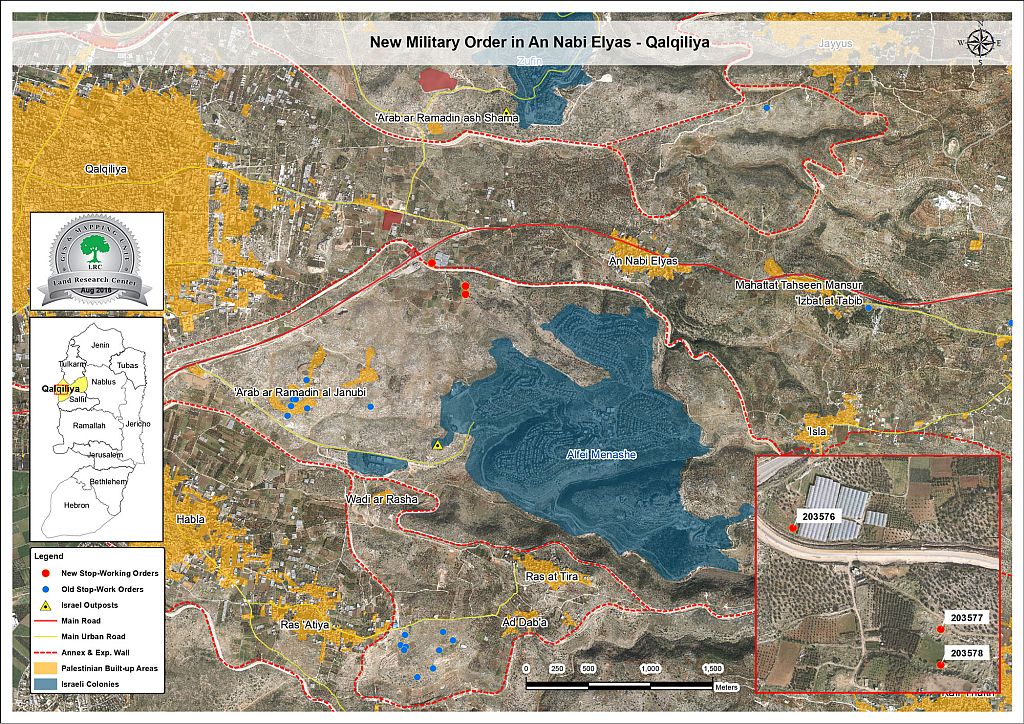 About Nabi Elyas:
It is located 6km to the east of Qalqiliya governorate and is edged by Izbbet Al-Tabib and Aslah villages from the east, Arab Abu Fardeh area from the west, Jayyous town from the north and Ras Tayreh from the south.
The village populates 11300 inhabitants (2007 census) that are relative to three main families namely ( Hannun, Khleif and Majd)
Nabi Elyas has a total area of 4435 dunums, of which 123 dunums are considered the village's built-up area . noteworthy, more than 2200 dunums of the area were isolated behind the apartheid wall and became subject to colonial activities of takeover and expansion.
Prepared by
The Land Research Center
LRC