Israeli Occupation Forces to confiscate four dunums south Nablus city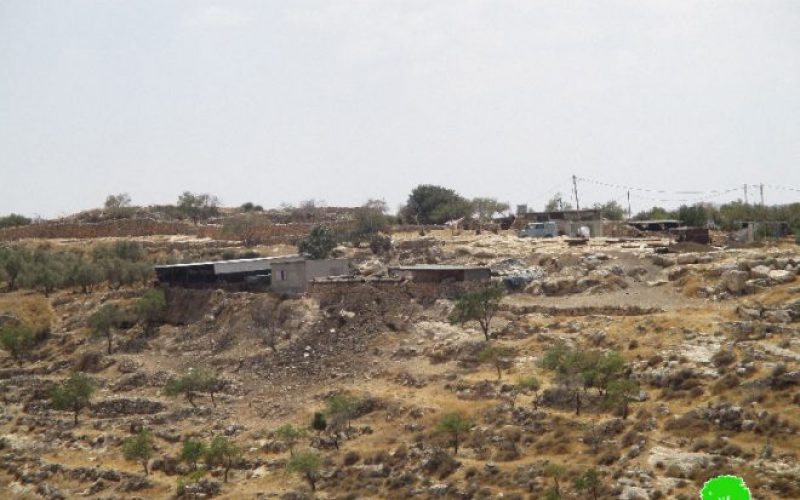 Violation: military order to confiscate lands
Location: Khirbet Um Al-Marajim- Nablus
Date: August 15, 2016
Perpetrators: Israeli Occupation Forces
Victims: farmer Jamil Al-Tawail
Details:
A massive force from the Israeli occupation army raided on August 15, 2016 the hamlet of Um Al-Marajim, southeast Duma village in Nablus governorate. The so-called Inspector of State Property, who was accompanying the force, hanged a military order on a wall with a map attached to it, declaring the confiscation of four dunums of agricultural lands on the claim of them being "State Property".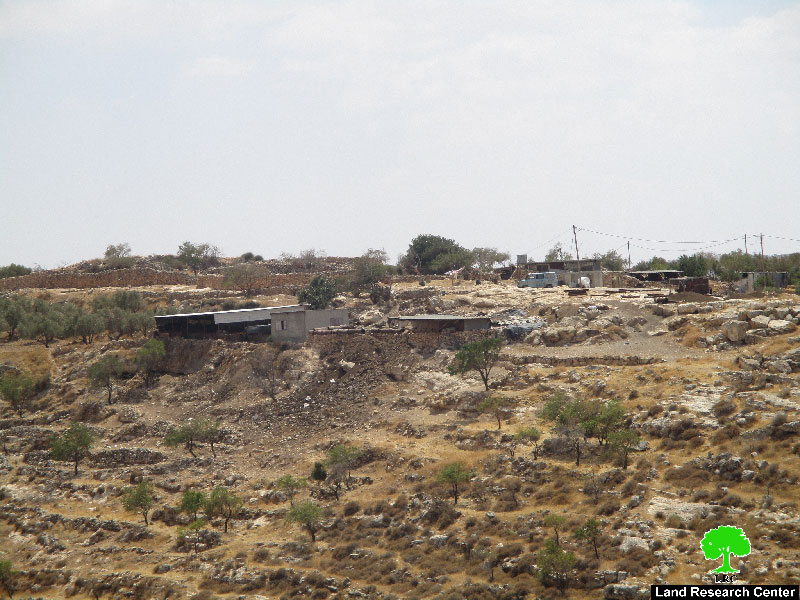 According to the order, the targeted lands are located within the natural block number 2 from the lands of Duma village, which the occupation claims it "State Property". Noteworthy, the affected owner of the targeted lands were given a 45 day deadline to object to the confiscation order.
It should be marked that the targeted land surrounds the house of citizen Jamal Al-Tawail, which was demolished by the occupation on April 04, 2016.
Photos 1-2: the confiscation order number 392666 with the attached map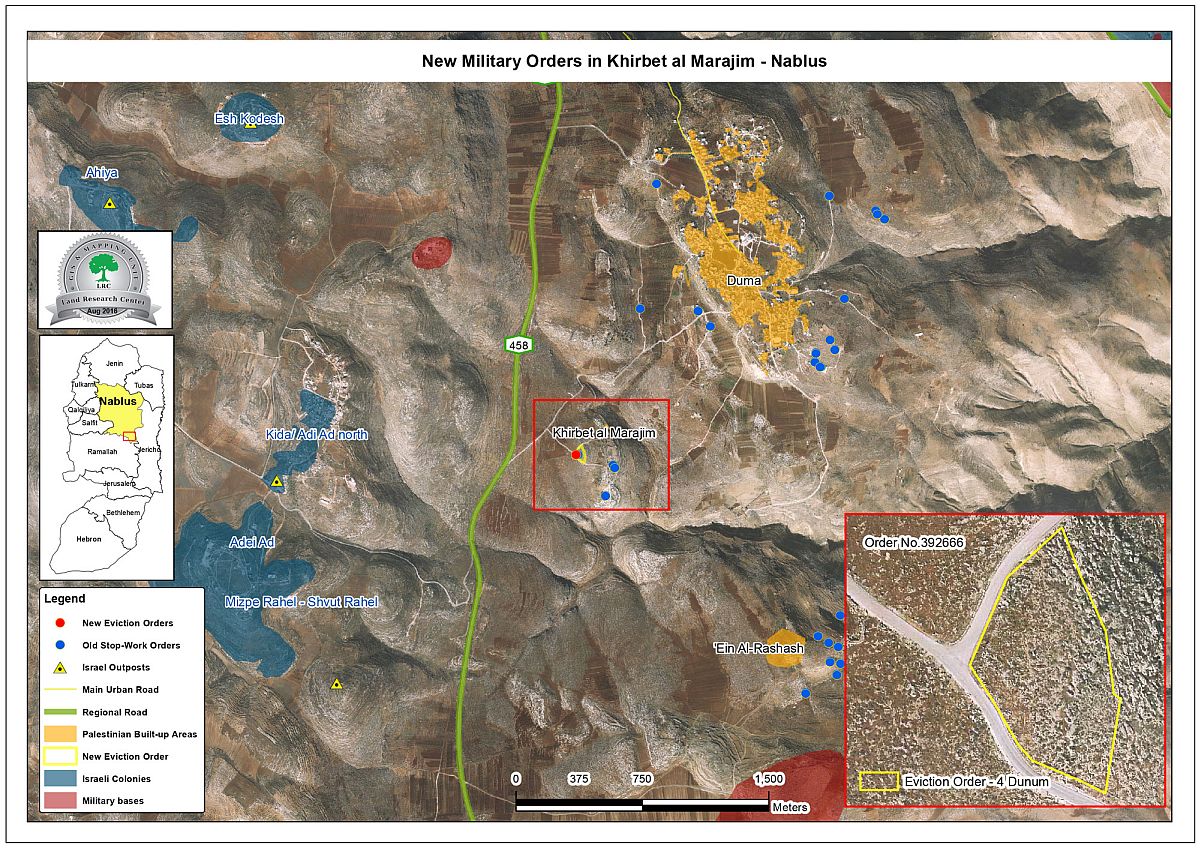 Photo 3: Khirbet Um Al-Marajim
Confiscation of water truck and a tractor:
Israeli Occupation Forces confiscated a Masi Ferguson tractor and water truck with a volume of 9m3 on the claim that the aforementioned entered a closed military zone.
The confiscated vehicles were moved to the a military camp nearby the targeted area. Noteworthy, the vehicles are owned by citizen Sudqi Dawabsheh from Duma village.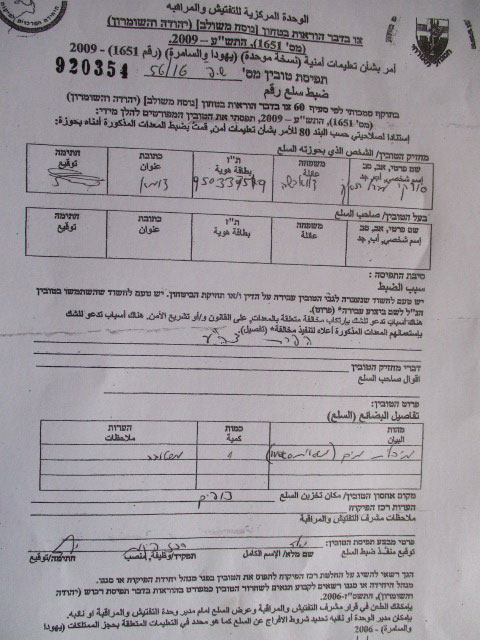 Photo 4: the minute of confiscation
It should be marked that Dawabsheh used the water truck to provide water for the residents of Khirbet Um Al-Marajim.
Um AL-Marajim is located 4km to the east of Duma village; it is founded between two mountains. Administratively, the hamlet follows Duma village despite being relative to Talfit village, south Nablus.
The hamlets populates 420 people on a total land area of 13,000 dunums. Residents of the hamlet mostly depend on the agriculture and livestock as sources of income.
Al-Marajim ,as other hamlets in the southern suburbs of Nablus, is targeted of displacement by the occupation. Most of the simple houses of the hamlet (metal slaps and cement blocks) are notified either of stop-work or demolition.
Land Research Center LRC sees that land grab contradicts with all of the International conventions and Humanitarian laws including:
Article 17 of the (1948) Universal Declaration of Human Rights stating: "Everyone has the right to own property alone as well as in association with others. No one shall be arbitrarily deprived of his property."
Article 147 of the Fourth Geneva Convention of 1949 indicated that: Extensive destruction and appropriation of property not justified by military necessity and carried out unlawfully and wantonly. is a grave breach of the Convention.
Prepared by
The Land Research Center
LRC