Israel Municipality demolishes a residence in Sur Baher village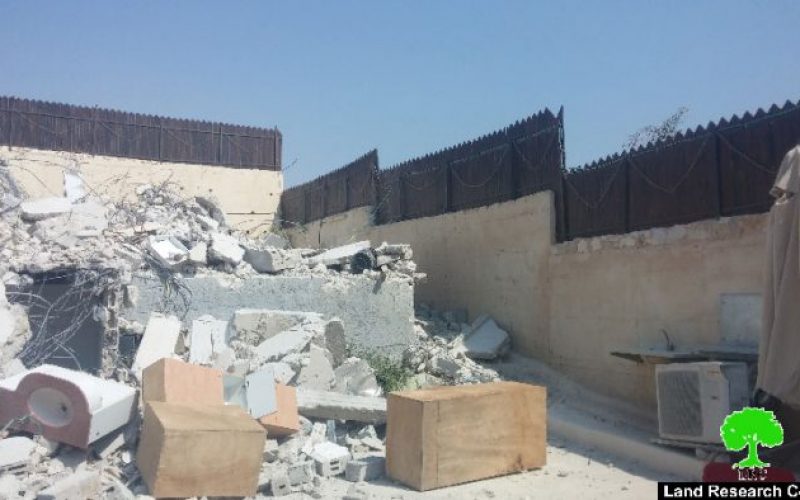 The occupation bulldozers demolished on August 30, 2016 a house in the village of Sur Baher south of Jerusalem owned by Wasim Atyeh under the pretext of "unlicensed construction" Wasim Atyeh explained that the occupation municipality's bulldozers demolished his house without prior notice. He explained that he built his house and moved-in a year ago with his family of 5 individuals (wife and three children aged between 4-8 years).
He said: " In July 2015, I started construction and built an area of 120m2. It is when employees from the occupation's municipality arrived at the location and hanged a stop-work order on the house. Despite all, I continued the construction and finished the house in late 2015. In January 2016, I received an administrative demolition order from the municipality. Shortly after, I sought attorney Hussein Ghanayem who managed to obtain a delay on the demolition and set up for a hearing session on October 30, 2016. The aforementioned date was assigned for the hearing session on August 28, 2016."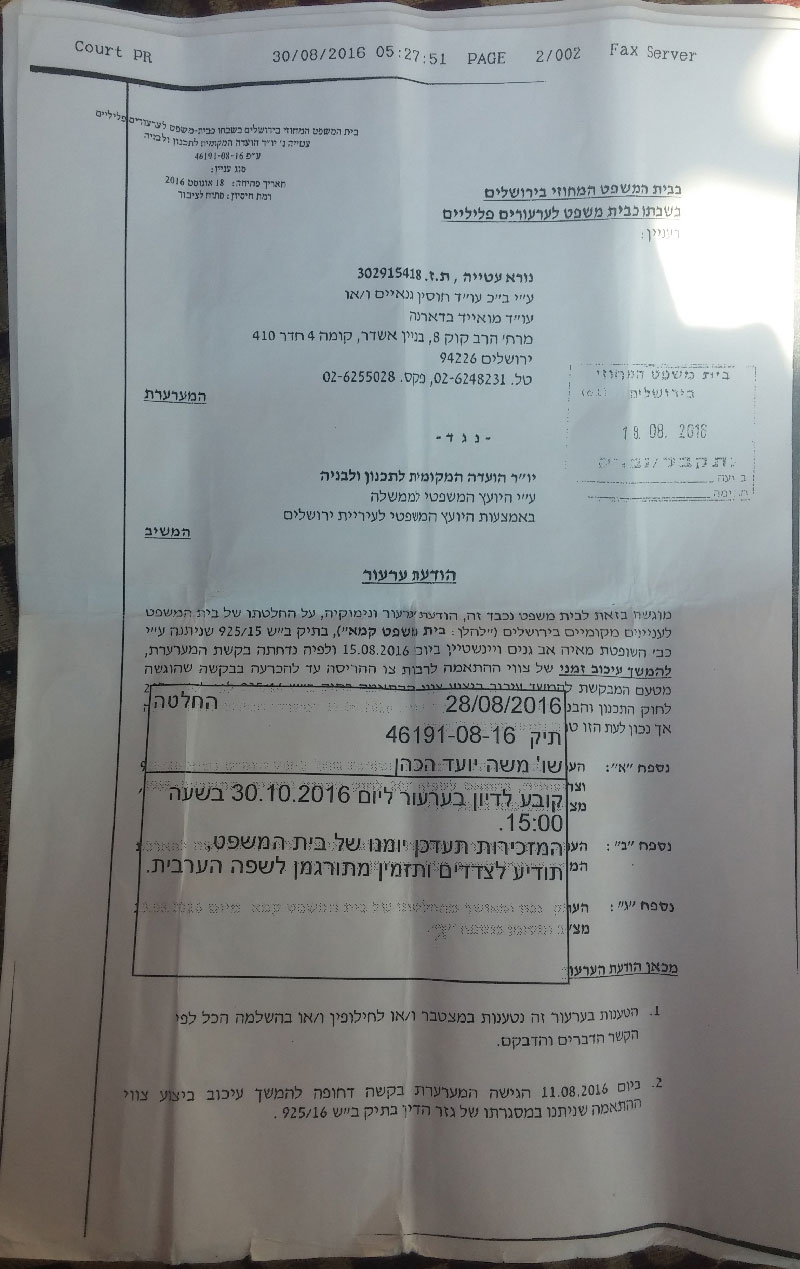 Photo 1: A copy of the stop work order
He added: "The occupation forces raided my house in the early morning and evacuated the residents by forces. They took out some of the furniture and demolished the house on top of the rest. The bulldozers also demolished the wall around the land and the outside gate."
Atyeh's wife is now residing with her family until the husband finds a place for rent so that the family can be reunited under one roof.
Prepared by
The Land Research Center
LRC