A military order to confiscate and demolish a residence in Hebron on Security claims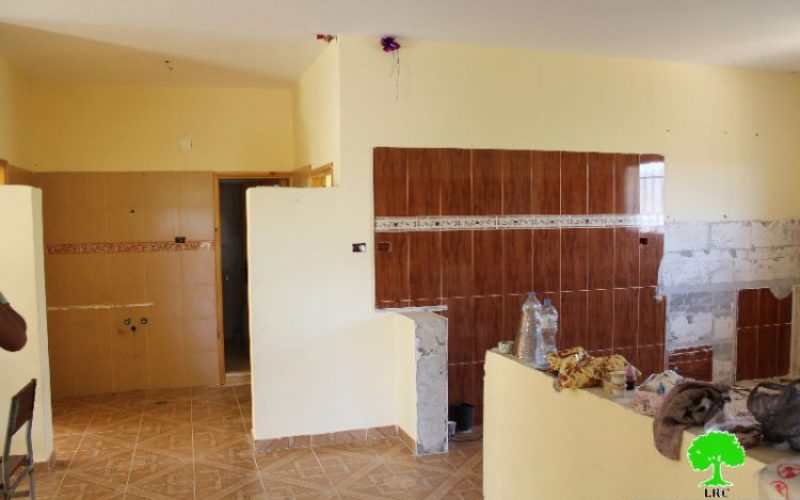 Violation: serving a confiscation and demolition order
Location: Was Sud- Dura town
Date: July 22, 2016
Perpetrators: Israeli Occupation Forces
Victims: Mohammad Amayreh
Details:
Israeli Occupation Forces served on July 22, 2016 a military order targeting the residence of f prisoner Mohammad Amayreh of confiscation and demolition within a four day deadline. Israeli authorities accused citizen Amayreh of carrying out an attack that rendered a colonist dead on July 2016.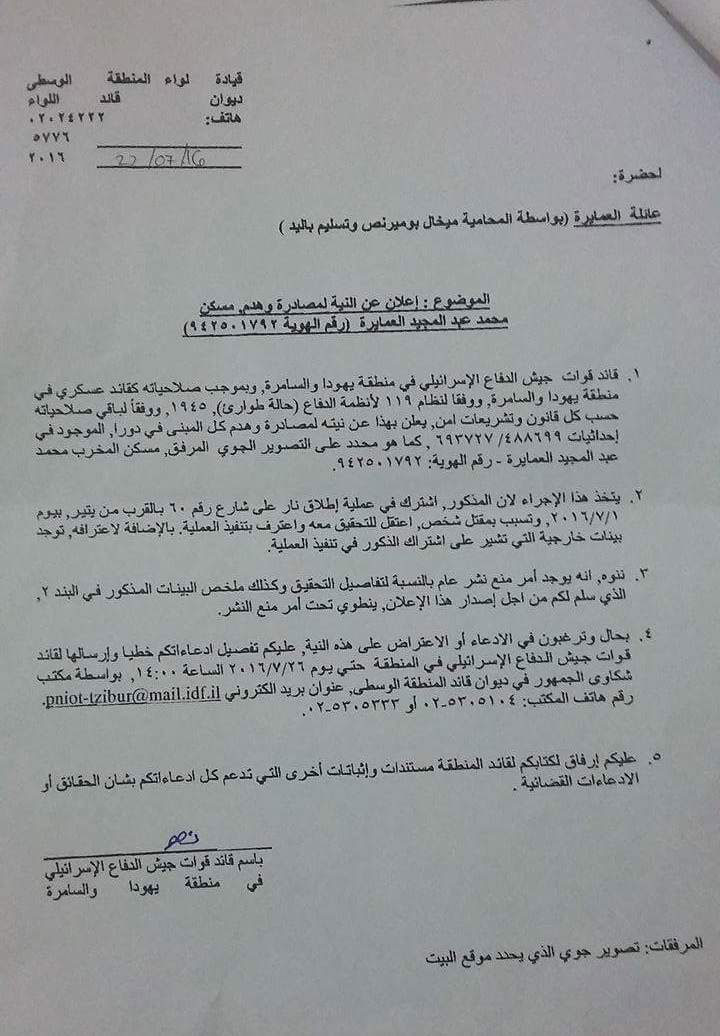 Photo 1: the military order served on Amayreh's house
The order mentioned the demolition and confiscation of the house in reference to article 119 of the British Emergency Law of 1945. It should be marked that the Israeli authorities still apply that law to implement the so-called "Security Demolition" on the properties of Palestinian attackers. It is reported that the house is of 200m2 in area and is home for the citizen's four member family including two children. The one floor house is composed of four rooms, guest room, kitchen and a bathroom. A cesspit and a 100m3 water well are in the property.
After receiving the order, the wife evacuated the house and moved to live with Mohammad's mother.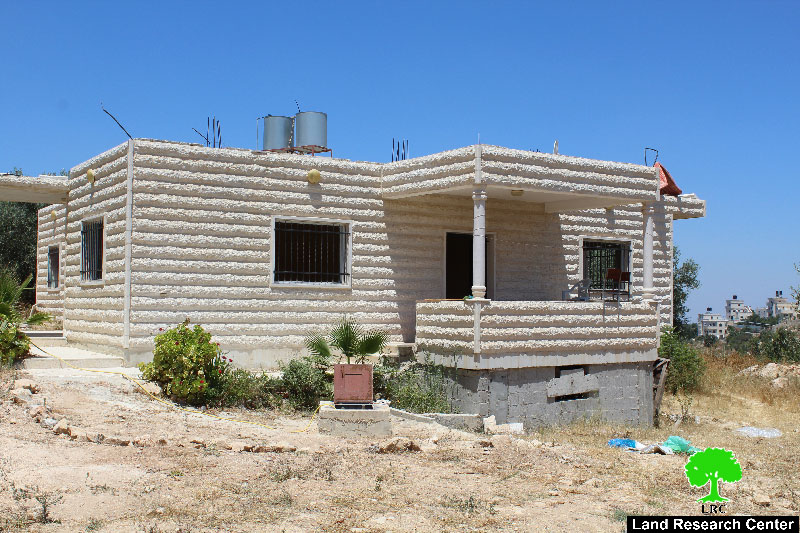 Photos 2-4: the targeted house
According to article 119 of that law, "Confiscation" of property means that the owner can not re-build structures in case of demolition. Land Research Center sees Israeli practices and measures as a collective punishment against the families of martyrs and prisoners. The occupation seeks to traumatize and humiliate Palestinian families through such practices.
The Israeli government claims such orders to be deterrent for Palestinians who carry out stabbing attacks. Such attacks come in response for colonists' attacks on Palestinians, the latest of which was represented in torching a family alive, not mentioning running over kids and women, attacks on trees (torching , cutting down, robbing) and lands confiscation.
Prepared by
The Land Research Center
LRC