The Israeli occupation imposes a siege on Yatta city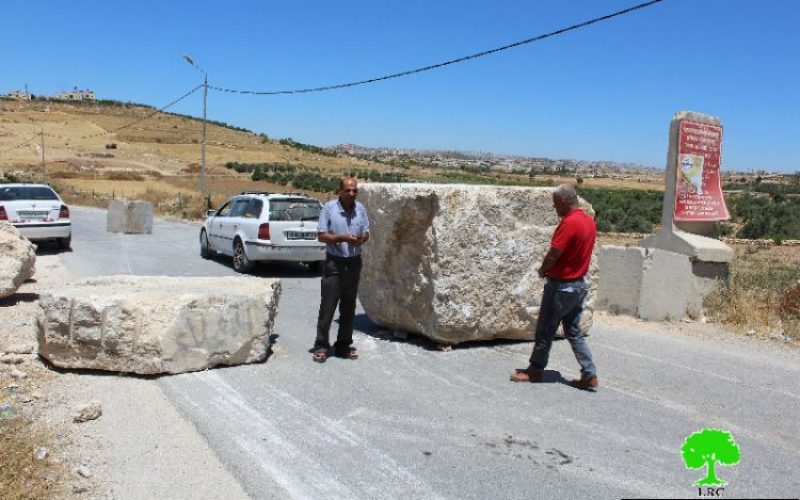 Violation: imposing a siege on Yatta city
Location: Yatta- Hebron governorate
Date: June 08, 2016
Perpetrators: Israeli Occupation Forces
Victims: residents of the city
Details:
Israeli Occupation Forces on June 08, 2016 imposed a full siege on the Hebron city of Yatta and sealed off its entrances via earth mounds and roadblock, claiming that two residents from the city killed some colonists in Tel Aviv city.
It is reported that Israeli Occupation Forces raided the city, searched the houses of suspects, took spatial measurements of the houses and informed owners of demolition. Meanwhile, dozers sealed off the entrances of the city.
A collective punishment was imposed on over 120,000 inhabitants where citizens are banned from right to movement and travel. Residents of the city had to find substitute roads through agricultural lands and valleys to run their errands outside Yatta.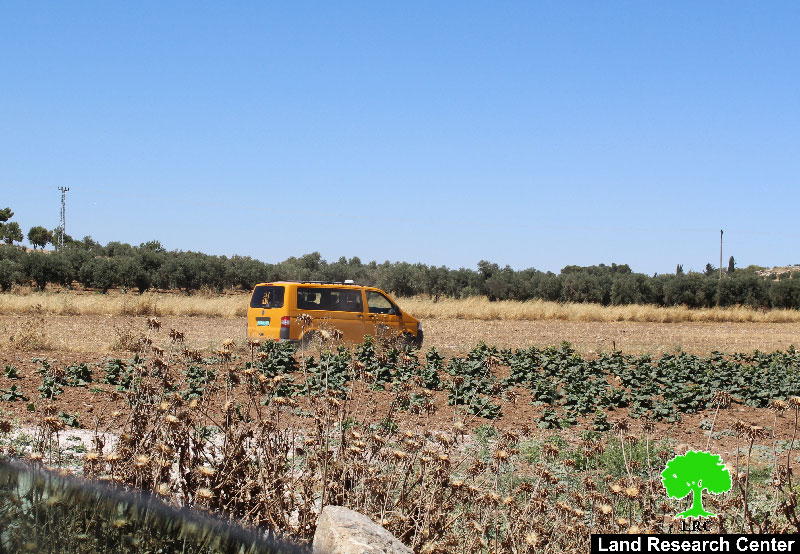 Photos 1-5: the sealed off entrances
The mayor of Yatta, Nasir Al-Ruba'ai, explained the damages due to the fourth day of closure as follows:
Closing all main and sub-roads and entrances hindered and limited peoples' movement and travel between cities and villages. Sick people of cancer and kidney failure (25 cases) faced difficulty seeking their hospitals for treatment.
Economically, the sectors of trade, industry and agriculture were severely affected. Products were not properly promoted for and distributed outside the city.
Shortage of basic goods and foods was a hit especially that the siege was imposed during the fasting month of Ramadan. Mosques and places of worship were hard to reach due to Israeli restrictions and movement limitation.
The process of cleaning and picking up cribbage was hindered . The municipality of Yatta collects 50 tons of garbage daily. One garbage truck managed to exist the city through an agricultural road but was detained for hours by Israeli Occupation Forces before released through Palestine Coordination Office.
Water crisis notably increased. Around 30 water trucks from the outside pour their water in the city daily.
The implementation of public projects was totally stopped.
High school examiners were hindered from reaching their exams locations outside Yatta city. The following table shows main roads that were closed due to the sieges:
No.

Area

Type of barrier

Connects between………. And

1

Al-Fahas

Iron gate

Hebron

Yatta

2

Al-Tawani

Road blocks

Masafer Yatta

Yatta City

3

Ma'in

Road blocks

Southern Yatta villages

Yatta city

4

Susiya

Iron gate

Susiya

Yatta city

5

Al-Fawwar intersection ( temporary closure

Iron gate

Bypass road no. 60

Al-Fawwar- Al-Reehyeh- Yatta

6

Khallet Al-Mayyeh

Road blocks

Bypass road no. 317

Khallet Al-Mayyeh- Yatta

7

Zif

Road blocks

Eastern Yatta villages

Yatta city

8

Yatta southern entrance

Road blocks

Al-Samou' town

Yatta

9

Karma village

Road blocks

Bypass road no. 60

Karma- Beit Imra- Yatta

10

Beit Imra

Road blocks

Karma village

Yatta
It should be marked that the occupation authorities tend to impose the policy of collective punishment on Palestinians. Siege and curfews are tools to do that. Such practices are implemented on claims of killing incidents and attacks on colonists.
Prepared by
The Land Research Center
LRC