Stop-Work orders on a school and two residence in Hebron governorate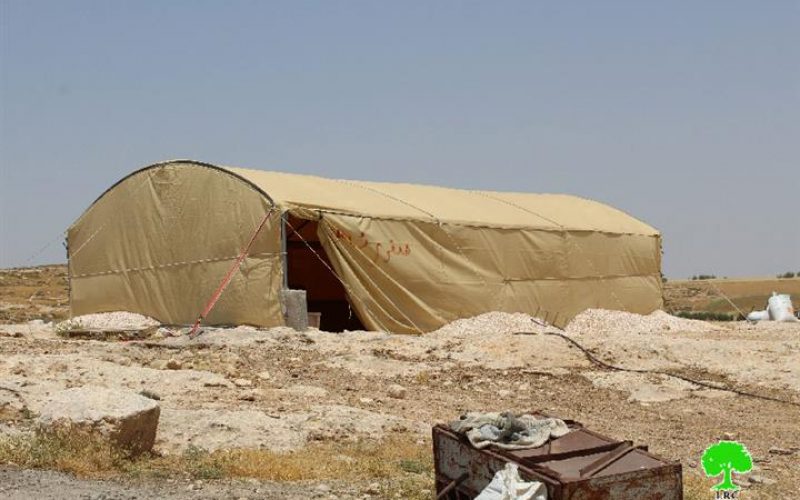 Violation: serving stop-work orders
Location: Ghuwein hamlet- Al-Samou' village
Date: May 15, 2016
Perpetrators: Israel Civil Administration
Victims: residents of the hamlet
Details:
Israeli Occupation Forces served on May 15, 2016 stop-work orders on a school and two residences in Ghuwein hamlet of Hebron governorate on the claim of "unlicensed construction".
Eyewitnesses said that a vehicle relative to Israel Civil Administration accompanied by an army patrol raided the hamlet at noon, issued the notices and took some photos of the notified structures before they had left.
The orders mentioned that the structures were built without proper permit. A halt on construction works was imposed as a result.
It should be marked that the Civil Administration issued the orders in reference to Jordan Planning Law of 1966, taking into consideration that the occupation modified the law through the military order number 418 in 1971. The new modification on the law helped Israel to seize more lands and serve its colonial goals.
Israeli occupation authorities assigned June 15, 2016 as a hearing session for the Inspection Sub-Committee- Israel Civil Administration in the Israeli court of Beit El colony to consider whether to demolish the structures or restore their previous status.
The notified structures are as follows:
Ghuwein primary mixed school:
The military order number 201411 targeted a school and its facilities. The school is reported built by metal slaps and is of 100m2 in area. Bathrooms are also built by metal slaps. The structure is founded on an area of 1 dunum that was donated by the residents to establish the school.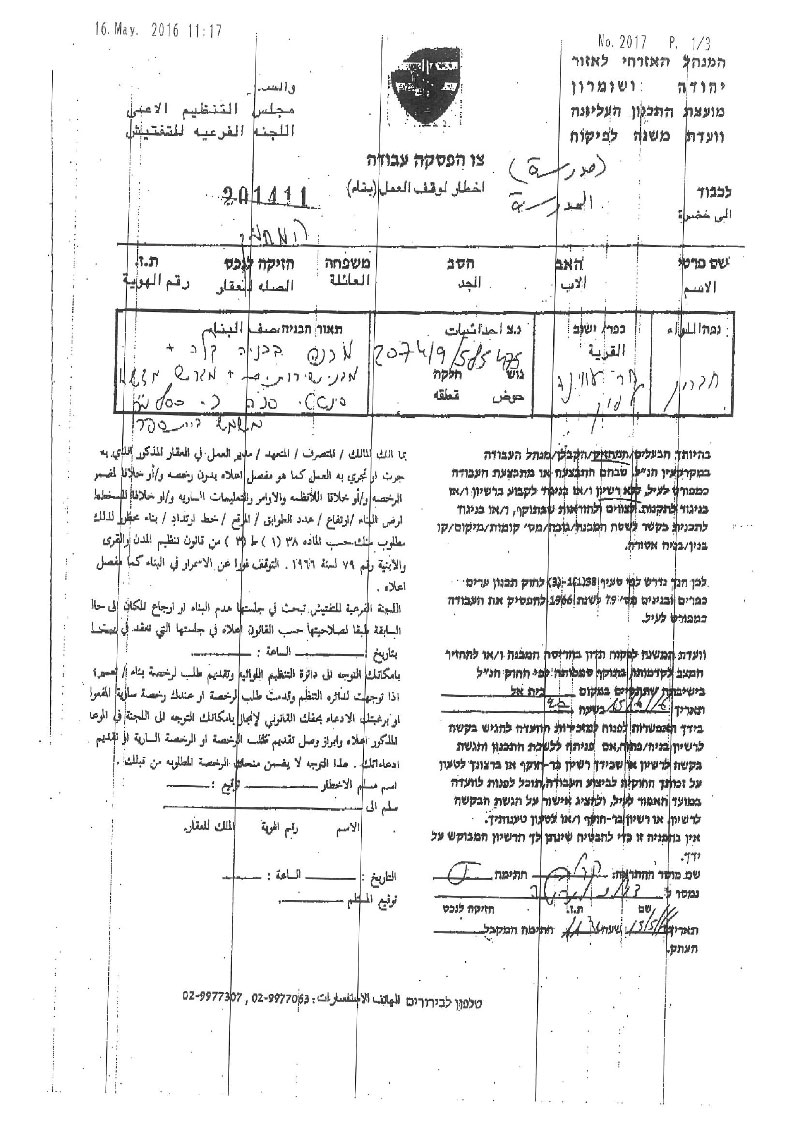 Photo 1: the stop-work order on the school
Photos 2-3: view of the school
It should be marked that the school was established in the beginning of 2016 with funds from the French government though Action Against Hunger-ACF organization. The school accommodates six rooms including the administration and kitchen rooms. Three teachers are employed to teach the 14 children studying there.
A residence:
The stop-work order number 201413 targeted the house of Abdelmin'im Hawamdeh. The 100m2 was established by the beginning of 2016 to be home for eight members including three children. Noteworthy, the house is still in the finishing phase.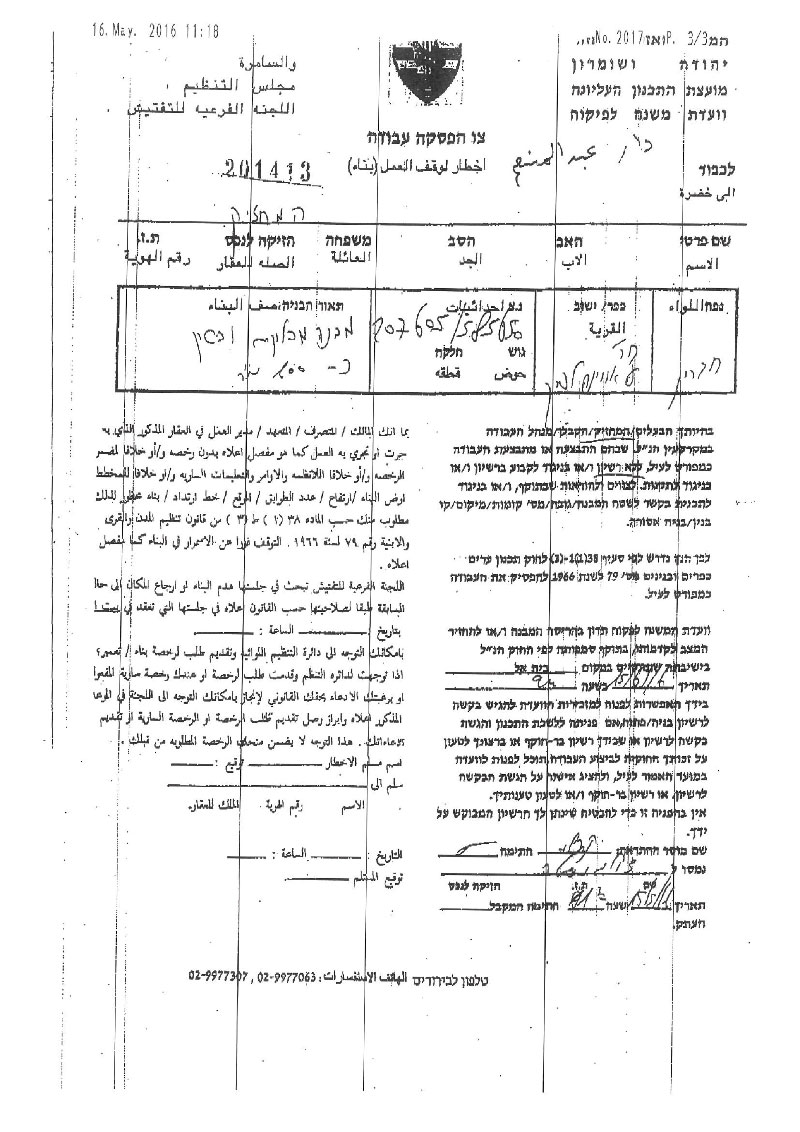 Photo 4: the stop-work order on Hawamadeh's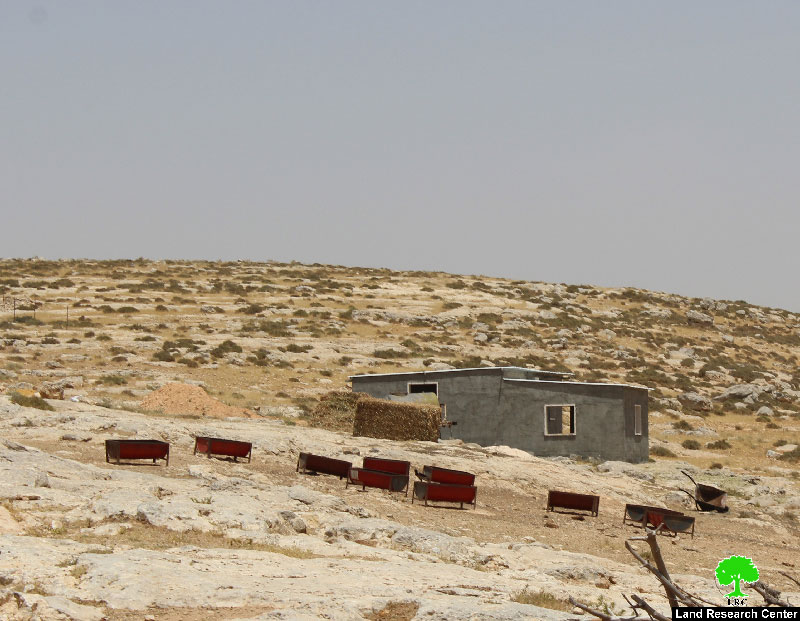 Photo 5: view of the targeted house
Residential tent:
The stop-work order number 201412 a residential tent owned by citizen Ahmad Hawamdeh. The floor is made of cement where the tent is roofed with shade cloth. The 70m2 tent was established in 2015 to be home for five member family.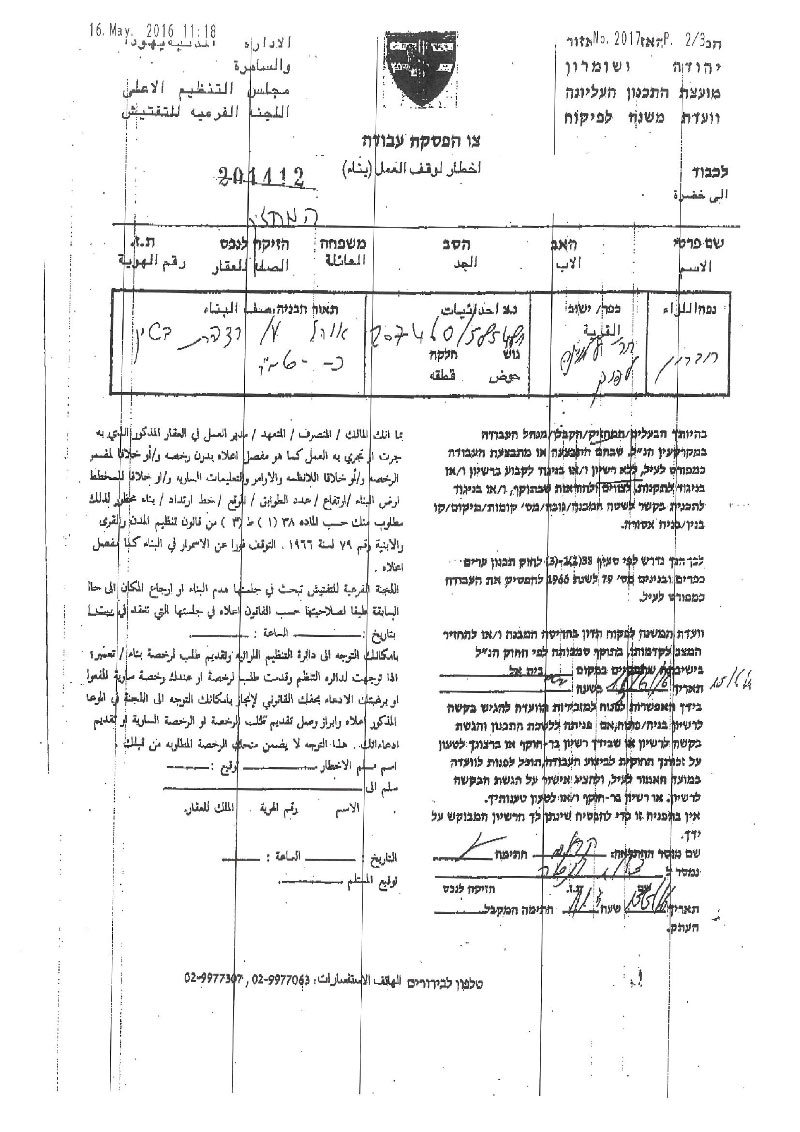 Photo 6: the stop-work order on the tent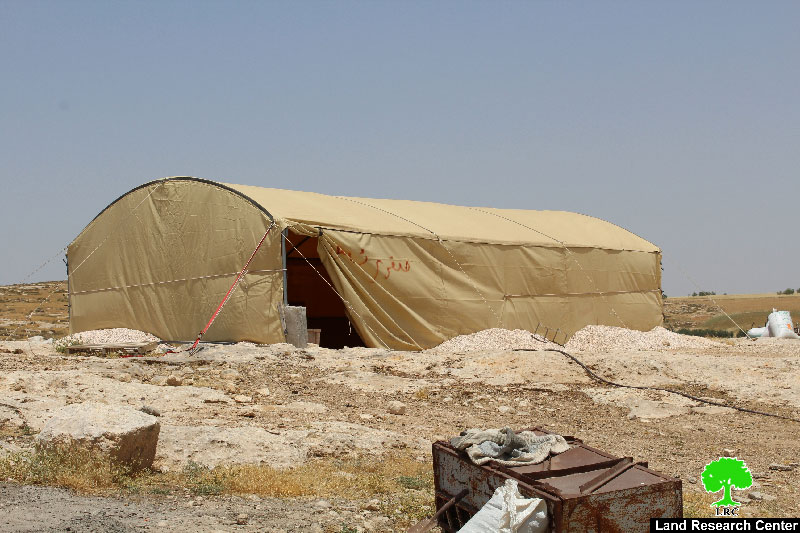 Photo 7: view of the targeted tent
Prepared by
The Land Research Center
LRC